It's time for another Non-Consumer Photo Essay, because my Instagram account is chock full of non-consumer-y goodness.
Yesterday was a beautiful day to run errands on foot.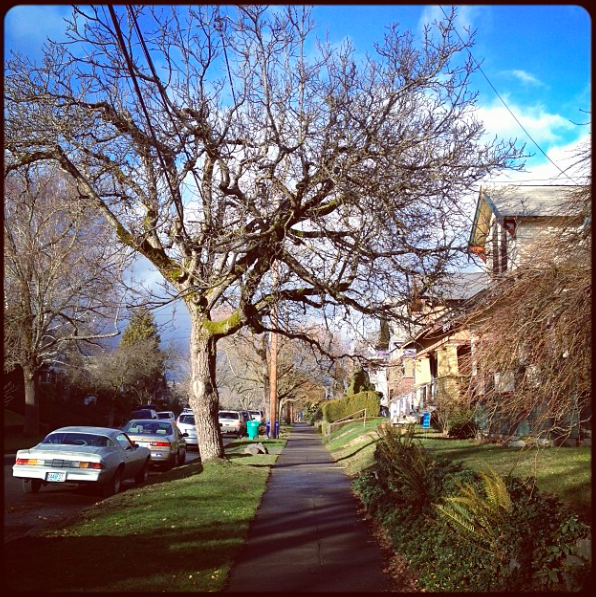 I walk past this Alpha Helix sculpture almost every day. It's in front the house where chemist and peace activist Linus Pauling grew up.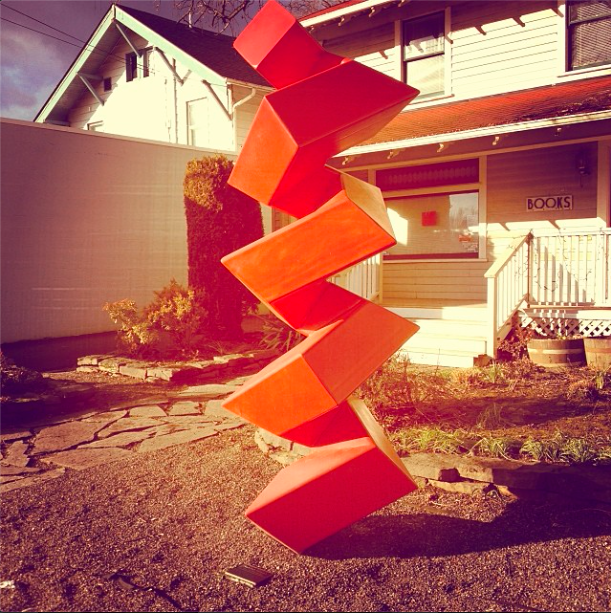 A Non-Consumer Advocate reader recently recommended cutting S.O.S. pads in half. After all, you get twice as much of a product when you use half as much! Plus, it sharpens your scissors to cut through steel wool. (Don't forget to put the pad into the freezer between uses to ward off rust.)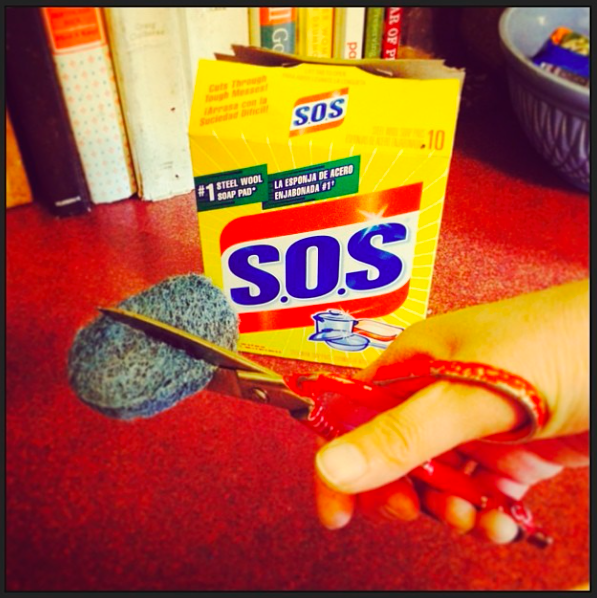 I picked up this 1956 copy of the Better Homes and Gardens Decorating Book at the Goodwill Outlet for a buck. It's Mad Men-tastic, and very on trend for 2014.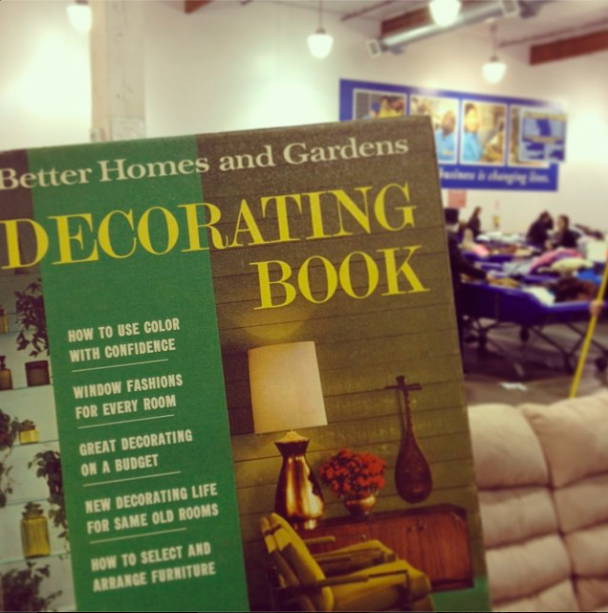 Because some things never go out of style.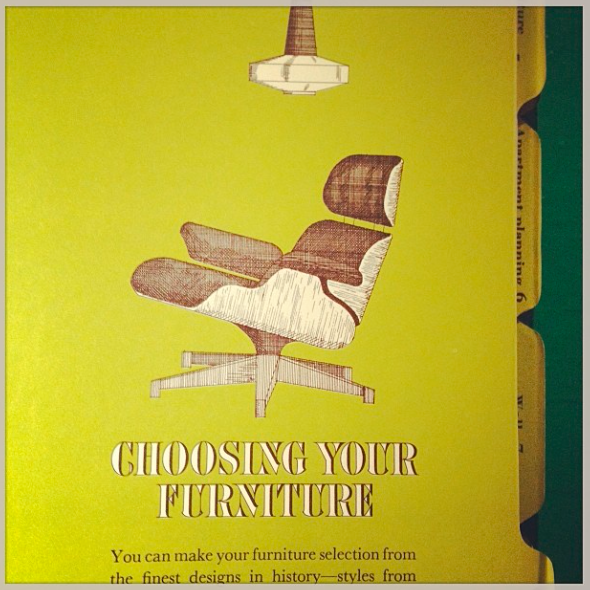 I fell in love with these gorgeous antique sewing machine drawers, although not enough to cough up $40 for the whole machine and weathered console. These would be so cute used as storage!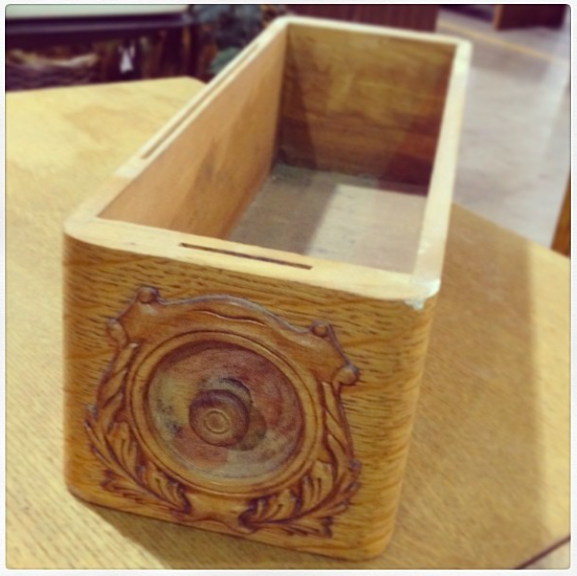 I loved the gilded graphic of a sphinx on the machine itself. So pretty. Even though the face of the sphinx looks like some guy who would be named "Herb" or "Norman" or "Steve."
What would you name the sphinx?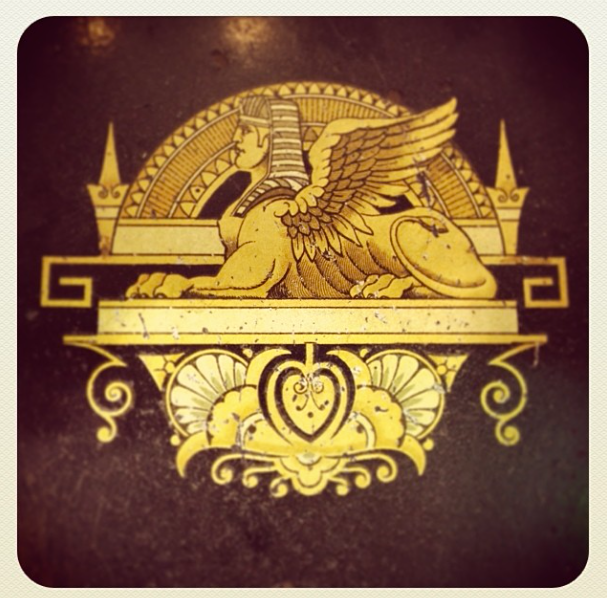 I was all out of my homemade spreadable butter. Unfortunately, my house is too cold to soften butter, but this trick works perfectly. Place the butter in a bowl, which is then in another larger bowl filled with hot water. Place a plate on the butter bowl, (which I then weigh down with my Pyrex measuring cup.)
Ten minutes or so and you have perfectly softened butter.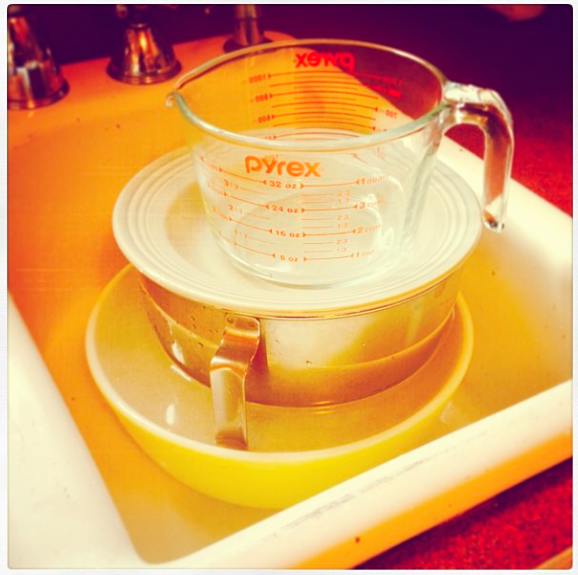 The spreadable butter itself is simply two sticks of butter, 1/2 cup of cooking oil (I used half canola and half olive oil as that's what I had) and 1/4 cup of water. Mix thoroughly and then scrape into a lidded container. It will be goopy, but it will firm up perfectly in your refrigerator.
Tip: mix slowly at first to minimize splashing.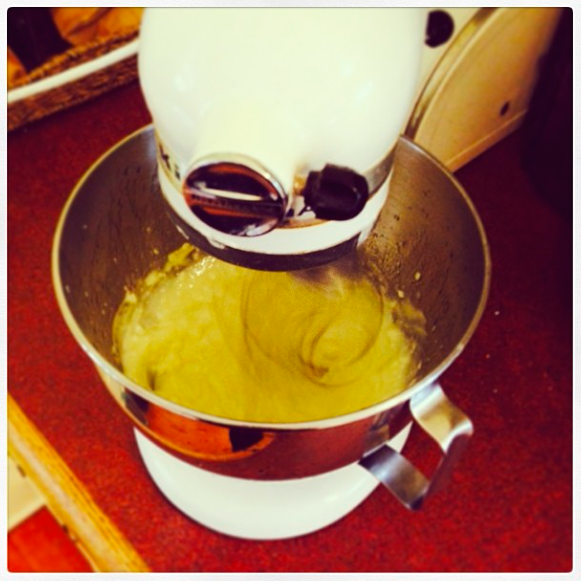 There are always extra sesame seeds at the bottom of the bagel bags which we buy for school lunches. I save the seeds in a jar to sprinkle on homemade bread. And yes, that's a small artichoke heart jar, which is the perfect size for bulk spices and other small needs. I'll spray paint the lid black next time I'm doing a project.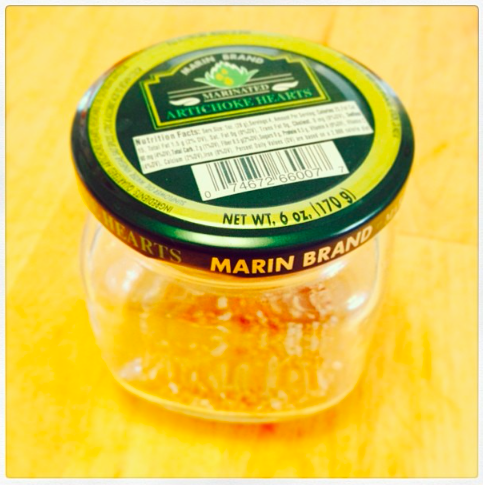 Katy Wolk-Stanley