The downside of mostly cooking from scratch is that there's not a lot of grab-and-go food. However, I do try and stock the fridge with a few convenience foods, and one of my favorites is kale pesto.
Why not basil pesto?
Because kale is like 1/10th the price of basil, super healthy and I actually prefer the milder flavor of kale. And the best part is that kale pesto is super quick and easy to make, and it lasts for ages in the refrigerator.
The recipe is loose, but it always turns out perfectly.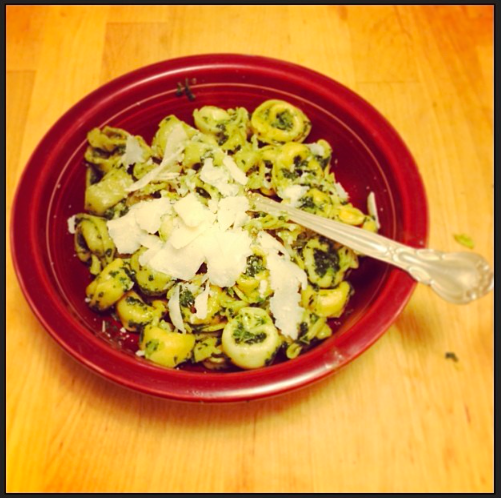 Step One: Take 1 bunch of kale and roughly chop it. Do not include the ends of the thick woody stems.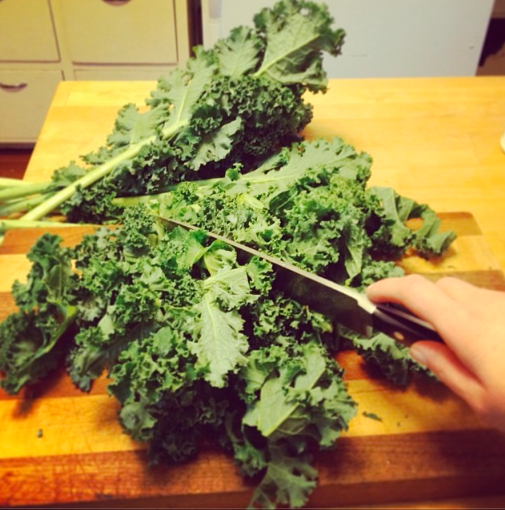 Step Two: Steam the kale for 5 minutes or so. (I tend to stop when it starts to smell all kale-y.) Put it in a colander under running cold water and then press the extra liquid out.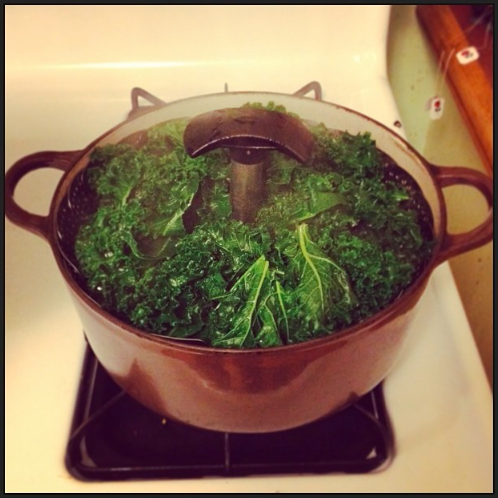 Step Three: Place the steamed kale into a food processor with garlic, salt, parmesan cheese and olive oil. How much garlic, salt, parmesan cheese and oil? It depends on how big your bunch of kale is, how garlicy you like your pesto and how thick you like your pesto.
It's a good idea to start with just a small amount of garlic and salt and then add small amounts until it tastes right. Continue pureeing until the texture is pleasing to the eye and tongue. (What you like and what I like is going to be different.)
Did you notice how I didn't include any nuts? That's because I only include nuts when I have them on hand, which is rarely. No one has ever noticed or complained.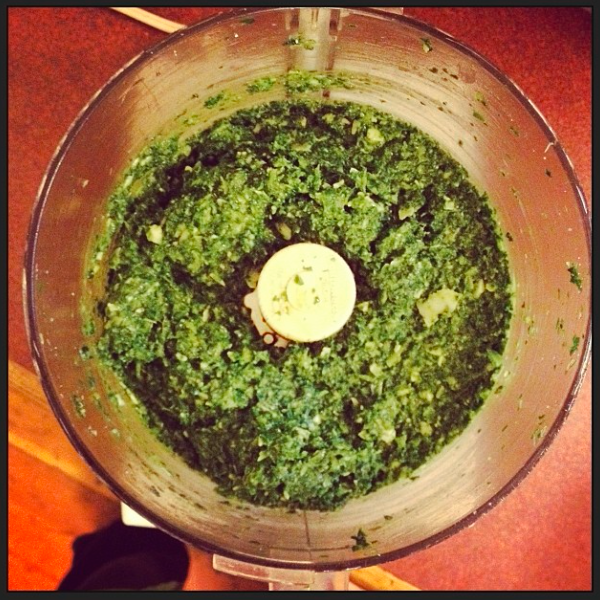 This batch of pesto made enough for a whole pan of tortellini and a full 750 ml glass jar.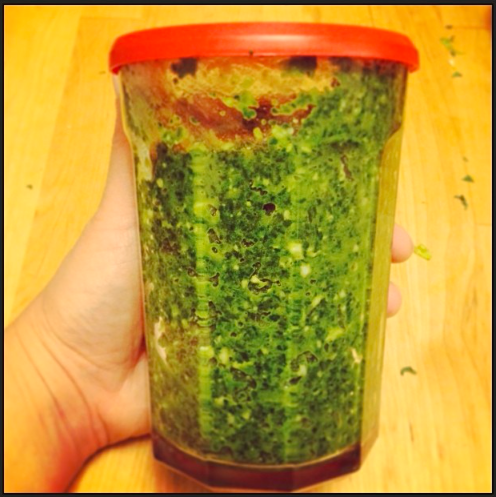 Step Four: Mix into a pan of warm pasta and enjoy. So delicious and hearty, and dare I say it? Cheap.
Like to eat cheaply? Here are more Cheap Eats recipes:
Katy Wolk-Stanley