I'm not sure what your kids do after you go to sleep, but apparently this is what my son does in the wee hours of the night. Because when I was checking Facebook this morning, this is what showed up in my son's feed:
I'm just happy that he took the time to compost the eggshell when he was all done with whatever it was he was doing!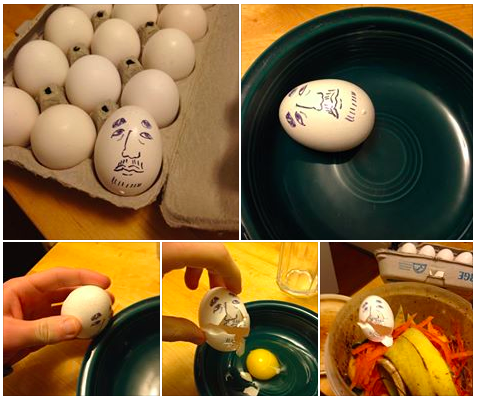 For those on Madison Avenue, who try and tell us that real meals are impossible to assemble on busy evenings, I present exhibit A, a salmon, rice and salad weekday/soccer evening supper. I pre-washed and chopped the lettuce which I then stored in my salad spinner, the rice was done in my electric rice cooker, and the salmon was flash frozen, baked from its frozen state and then topped with my homemade kale pesto mixed with melted butter.
It was sure a whole lot better than anything from Banquet, Lean Cuisine or Marie Callender!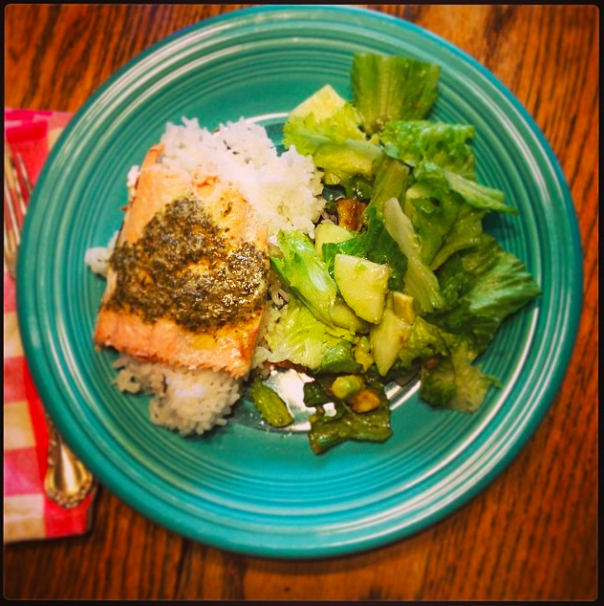 I finished the very last of last season's applesauce, which freed up another beautiful vintage Ball canning jar. Perfect for spring flowers or simply catching the light on a windowsill.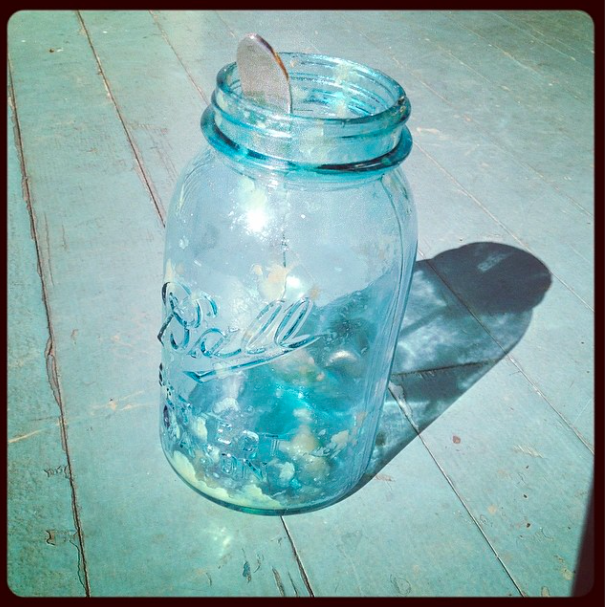 One of my friends has an orchard and brought a big bucket of these kiwi vines to work yesterday. "Stick them in the ground in a sunny spot and water the hell out of them" was her only instruction. And since sunny space is at a premium in my yard I though I'd try them in this huge garbage picked flowerpot. And with two male and two female vines, I'm looking forward to lots of little babies.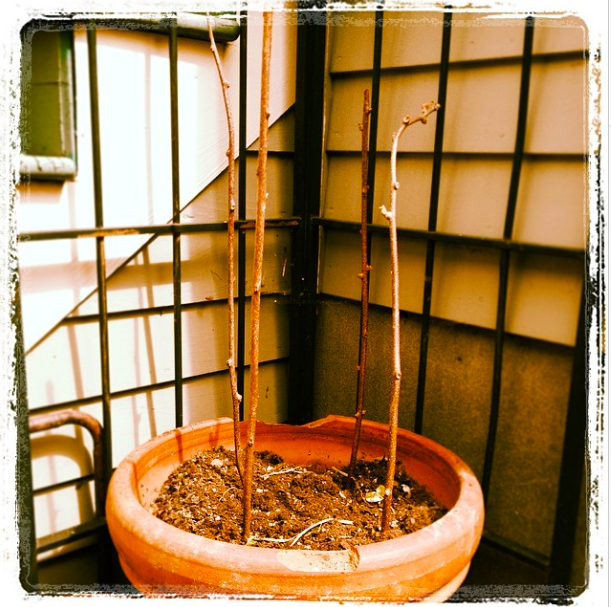 No Non-Consumer Photo Essay would be complete without some strange Goodwill find, so I present to you "Attorney-N-Glass," which I assume is a leftover from the days of trendy lawyer bashing. Not funny, simply creepy.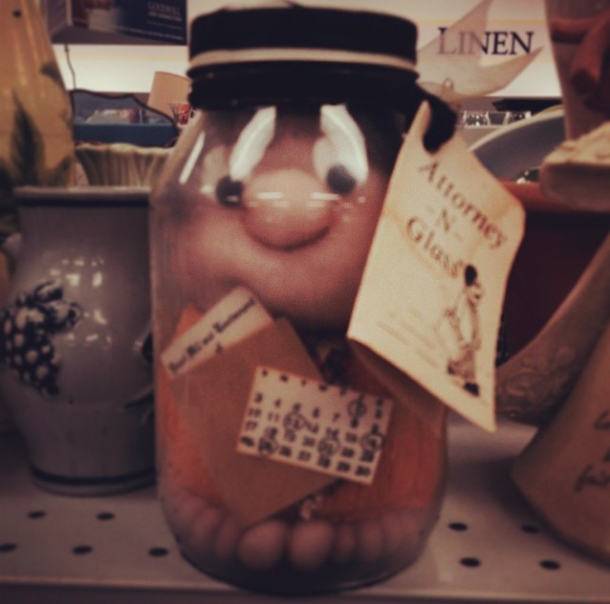 Katy Wolk-Stanley