Life in New York City is nothing but glamor and celebrities. Or . . . helping my sister with her daily routine and squeezing in a few touristy moments. Like how she needed to take her elderly dog to the veterinarian's office, which just happened to be a few blocks from Central Park.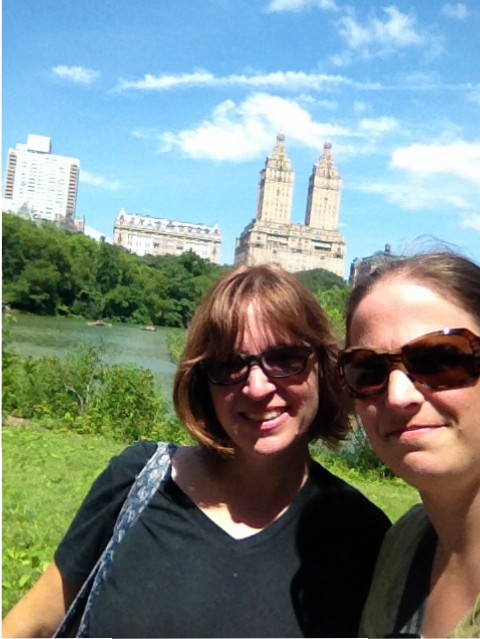 We overheard a tour guide saying that this fountain is in the exact geographic center of Manhattan. It might be true, it might not. Either way we took a photo with Maggie the dog.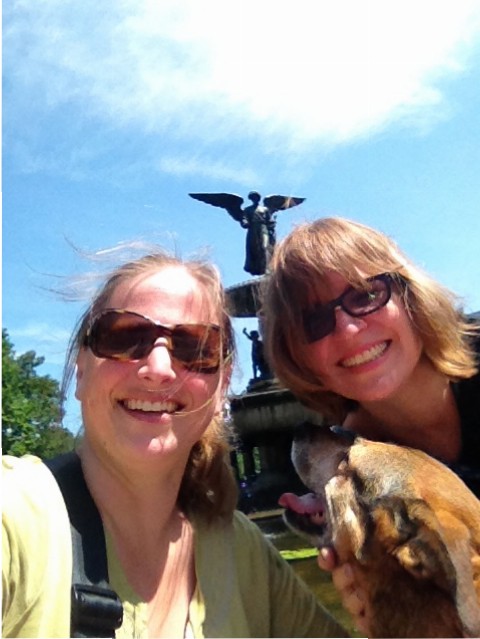 This is a stoop to an otherwise unmemorable store that caught my eye. Clever use of old and otherwise useless keys.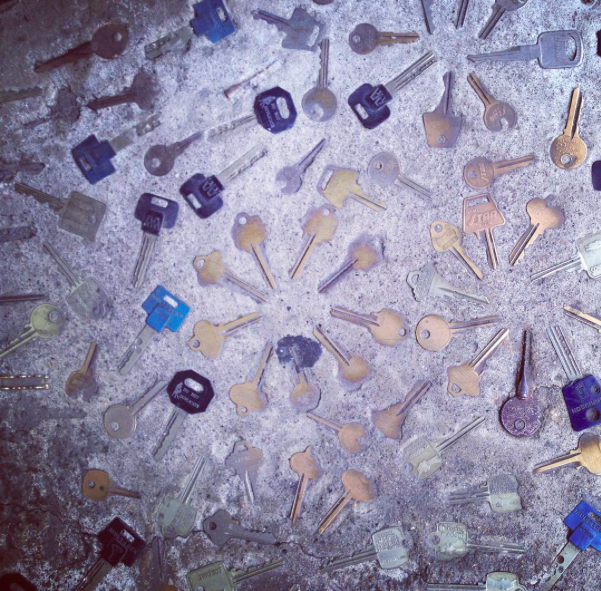 While we were gone, my ten-year-old niece decided to surprise us with a pancake lunch. Apparently she quadrupled the recipe!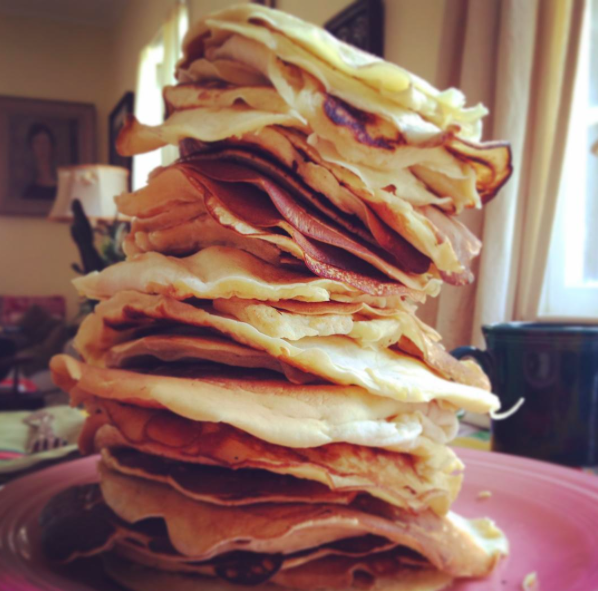 I do love this old Keith Haring "Crack is Wack" mural along the Harlem River Drive.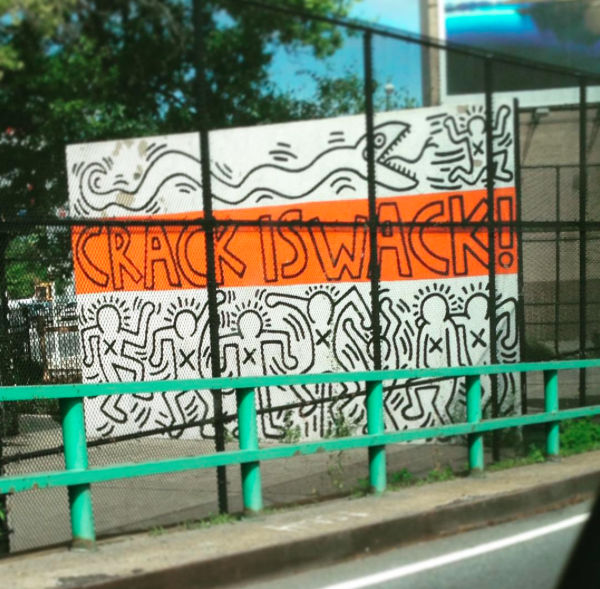 Late afternoon called for a sail on the Long Island Sound in my brother-in-law's sailboat. It was a first for my 17-year-old son, and he took to it like a pro.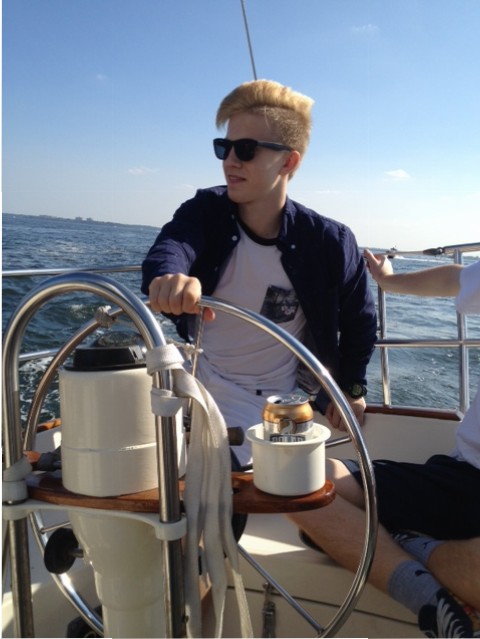 I do enjoy how all the manhole covers are personalized for my visit. (WSNY = Wolk-Stanley New York.) That's very welcoming. Thank you, New York!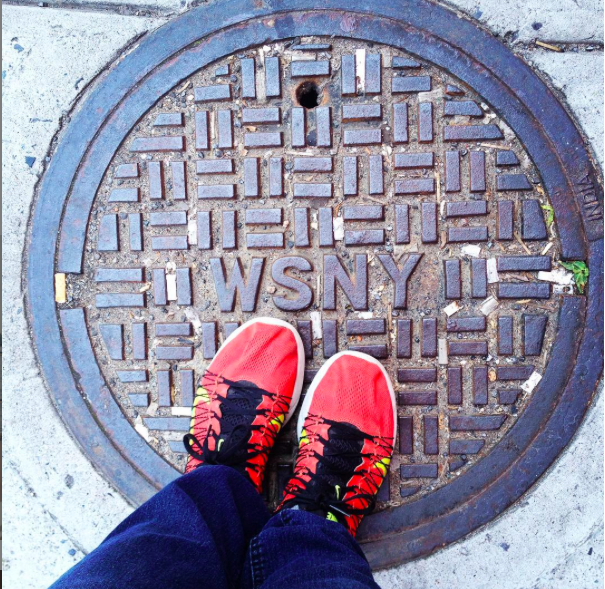 New York City has a reputation for being unbearably expensive, but people watching and strolling through Central Park cost nothing whatsoever. (I walked past Arianna Huffington, and considered introducing myself since I do blog for her, but she was pretty far away by the time I worked up my nerve.)
And the cost for today's fancy touristy activities? Being willing to take a freaked out dog to the vet for a blood draw.
Poor old Maggie . . .
I would like to arrange for a Non-Consumer Advocate blog reader meetup while I'm in NYC. But I think it would work best if there was some type of activity involved. (Can't just have us all standing around akwardly with nothing to do!) I'm kind of stumped, but do want to make this happen. Maybe one of the suggested donation museums? (The Cloisters, Metropolitan Museum of Art or Museum of Natural History?) or perhaps something completely different? I'm completely up for suggestions.

Also, would it be better to do it during the day or evening, weekday or weekend?

Please weigh in with your ideas and opinions. I want to hear if this is something you'd be interested in.

Thanks!
Katy Wolk-Stanley
"Use it up, wear it out, make it do or do without."