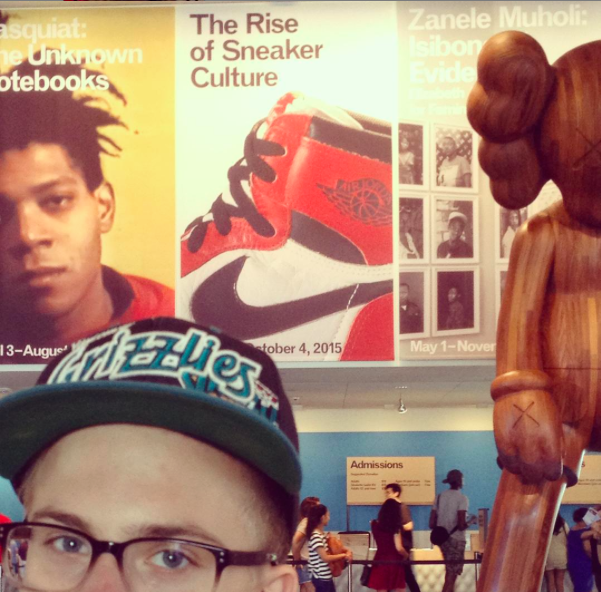 When traveling, it's important to keep a close eye on expenses. Admission prices, meals and transportation can add up faster than an uptown subway train.
Luckily, I am above average when it comes to keeping an eye on my money. But even I, The Non-Consumer Advocate can slip up now and then. Take today as an example.
Our plan had been to take the kids to the Brooklyn Art Museum for the Rise of Sneaker Culture exhibit. Traveling all the way from City Island is a bit of a schlep, so we made sure to feed everyone before leaving home.
Or so we thought.
My son started asking at 2 P.M. if we were going to grab food before the museum, and then casually mentioned that all he'd eaten were two peaches. I opened my trusty Yelp app to locate some cheap pizza and marched my group over a block-and-a-half to a restaurant that appeared long shuttered. I was up for hunting down another cheap slice, but crankiness was rising so we walked over to a Caribbean takeout window and ordered jerk chicken, rice and beans and a curried chicken patty. Not too expensive at $8, but I thought we'd already eaten.
The museum itself was a "suggested donation" admission, so that helped to keep things under control.
My nephew really, really wanted for everyone to see the Pixar movie Inside Out together, so we met up at a theater on The Upper East Side. I rarely splurge on a first run movie, and I certainly never see them in Manhattan, so the $14 price tag hit me hard. The movie was pretty good, although I could have taken it or left it. (I would have been happy to wait to rent it from my local Redbox.)
We did end up with a few minutes before the movie to grab slices of pizza, which was budget-worthy at $5 for the two of us.
Tomorrow my son and I will go to a New York City Football Club soccer game at Yankee Stadium, which will set us back $30 per ticket, although this was a very deliberate and thought out expense. My son, as you know, is soccer obsessed. So this match will be a highlight of his trip.
Of course we're spending zero dollars on souvenirs or inflated touristy spending opportunities. So no Broadway plays, no horse drawn carriage rides and certainly no foam Statue of Liberty crowns.
The key to frugal travel, just like the key to regular frugal living is to keep big expenses in check, and to save splurges for the things that really matter. Something memorable with bang for the buck. Soccer game, yes. Movie, no.
Be cheap with what doesn't matter so your money is available for the things that do.
Katy Wolk-Stanley
"Use it up, wear it out, make it do or do without."