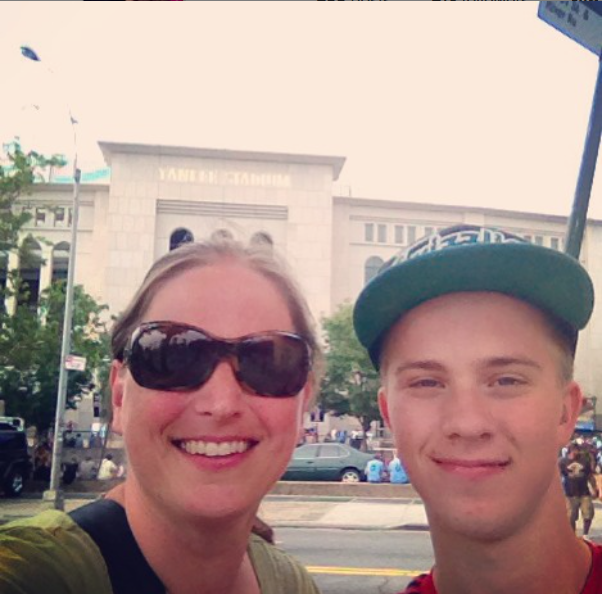 My son and I went to a New York City Football Club (NYCFC) soccer game today at Yankee Stadium. We brought our own reusable water bottle which we filled repeatedly at their water fountain. I was very proud that I'd remembered to do this, since bottled water was being sold for $5 a pop!
We took public transportation all day, which included five subways and two buses. I was able to use my brother-in-law's unlimited fare MetroCard, while my son used a card I'd loaded with $20.
We bought hot greasy slices of pizza for dinner, which added up to a budget-friendly $12.50.
Instead of buying expensive movie theater candy or even cheap drug store candy for yesterday's movie, I simply bought no candy.
In exchange for being such a lengthy houseguest, I'm working to make myself a useful human. Laundry, dishes and general cleaning are well within my skill set, and certainly help with a household of six people. Staying in NYC for two weeks would be insanely expensive, so I really appreciate my sister's hospitality. (We joke that I'm the homely au pair chosen by the jealous wife.)
Now your turn. What frugal things have you been up to?
Katy Wolk-Stanley
"Use it up, wear it out, make it do or do without."