It's time for another one of my Non-Consumer Photo Essays, where you get a glimpse into the death defying exciting acceptable visuals from my world.
Remember my $6.99 5-pound bag of bleu cheese crumbles from The Grocery Outlet? Well I finally divvied it into canning jars for the freezer. I can now pull out normal size amounts to put on salads for the foreseeable future. And that green topped jar? The lid is from a container of parmesan cheese and fits perfectly on standard size canning jars.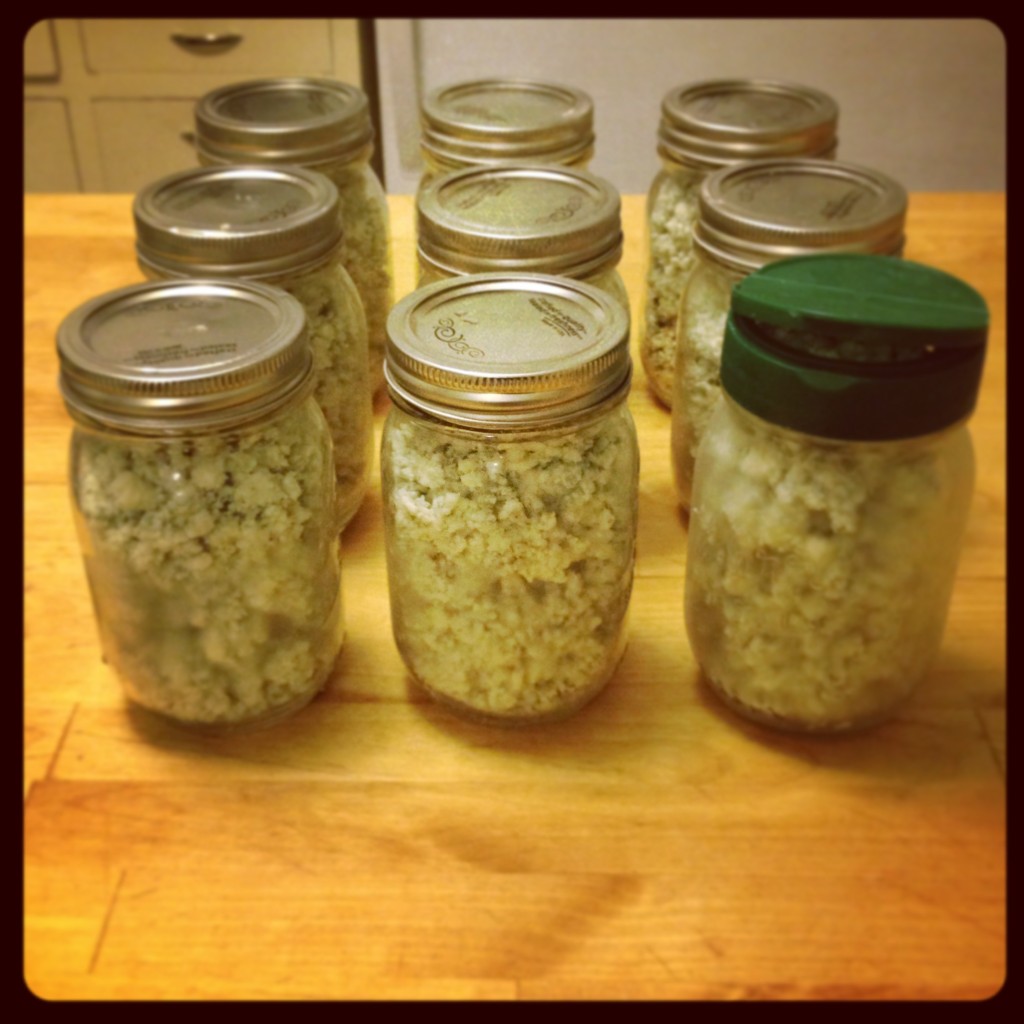 I recently came across, (but didn't buy) this vintage Chuck and Di tea tin. The pained expressions on their faces are so supremely uncomfortable. Such a difference from the happy and confident Kate Middleton.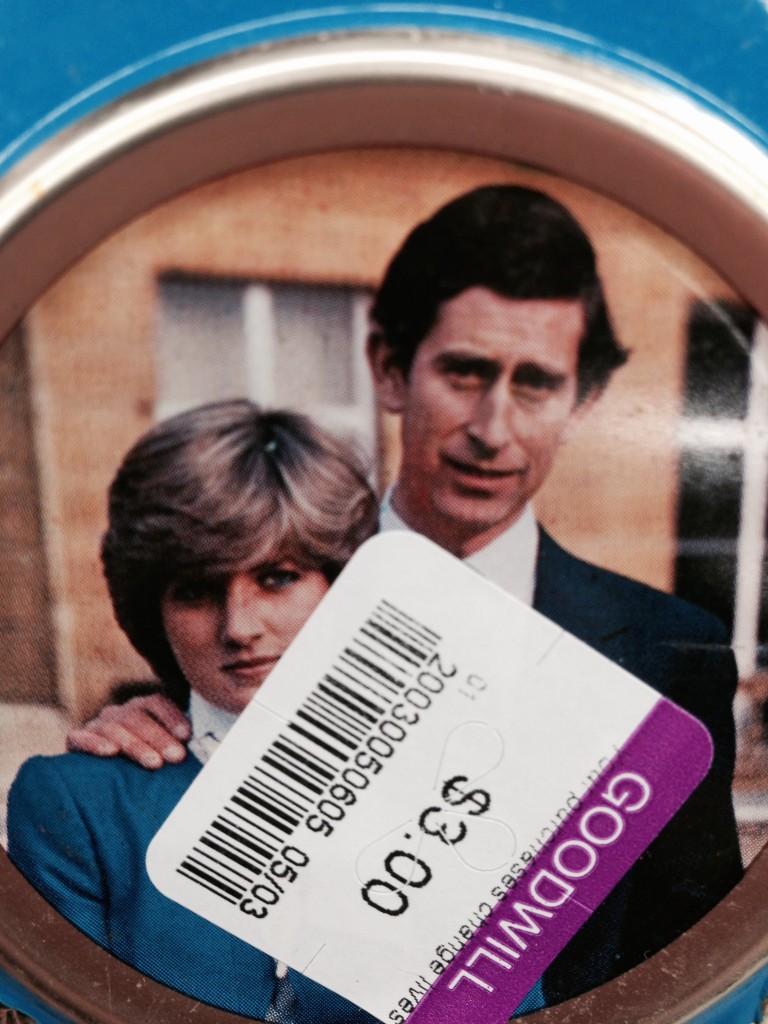 My sons are both very talented artists, but it's my older son's art that cracks me up. This card is what he came up with when I told him that his grandmother was coming over and he needed to make her a Mother's Day card.
Aww . . . such a loving sewer rat mama.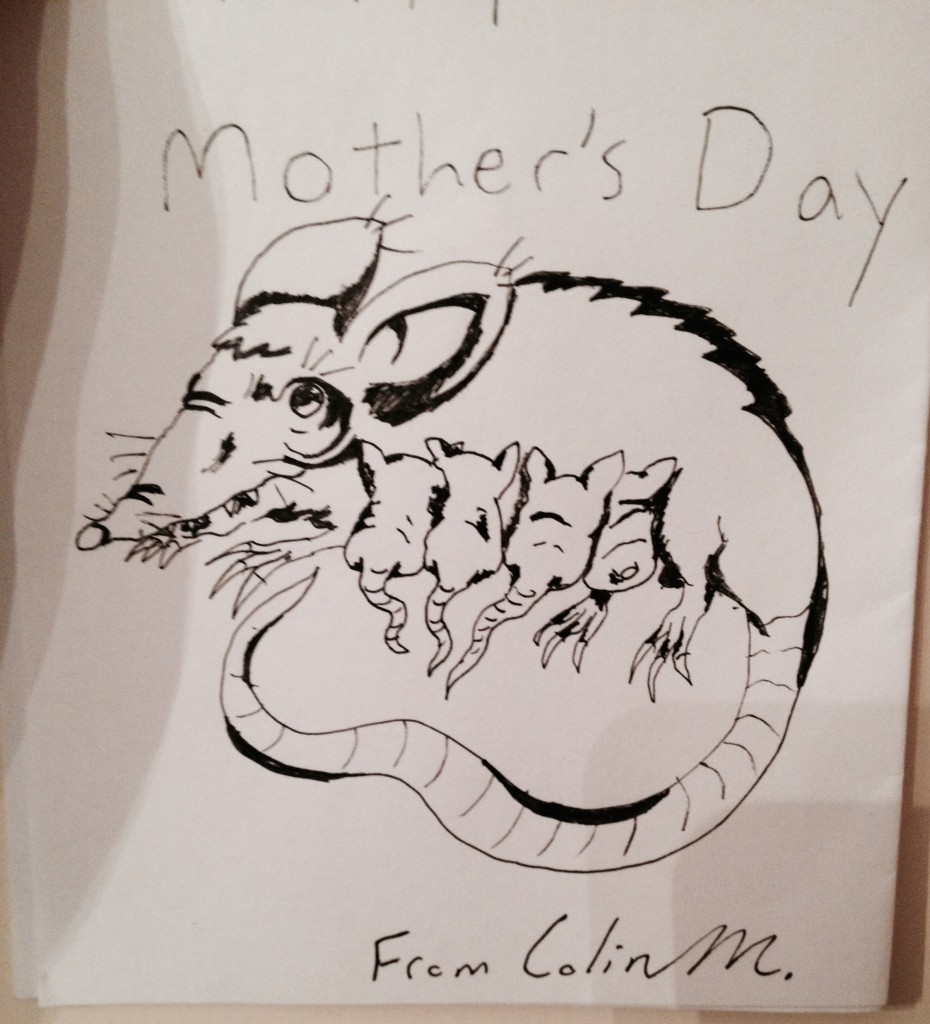 My parents has always snapped up vintage samplers and embroidery pieces. This one has been hanging in my family home since I don't know when. I love the sentiment to "Cook Without a Book."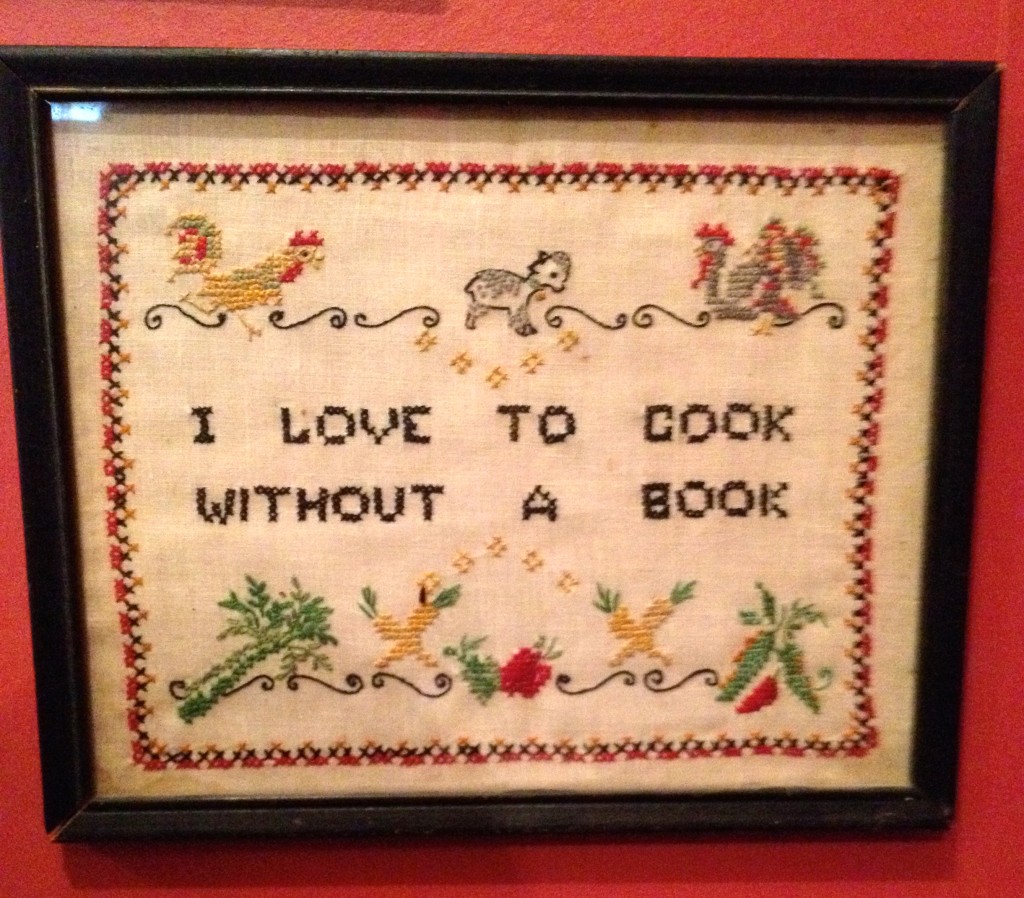 Remember the kiwi vines I planted back in April? (As in stuck some sticks into a flower pot?)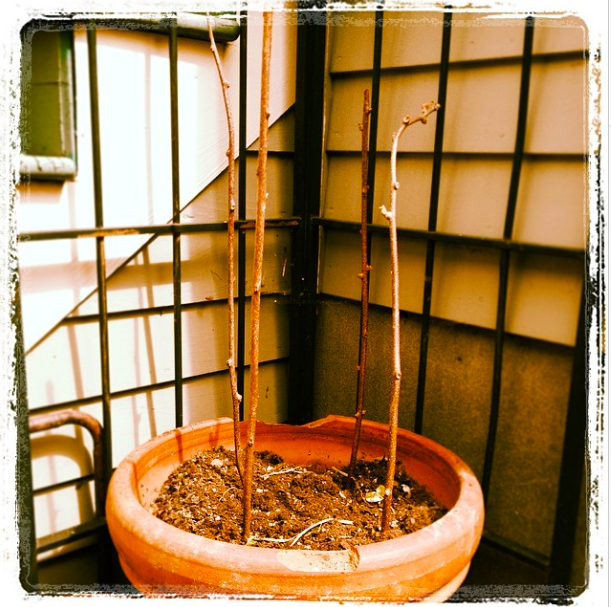 Three out of four of them survived, and are growing like crazy now. I don't think I'll be eating much fruit this year, but I am looking forward to lots of delicious and healthy kiwis starting next year!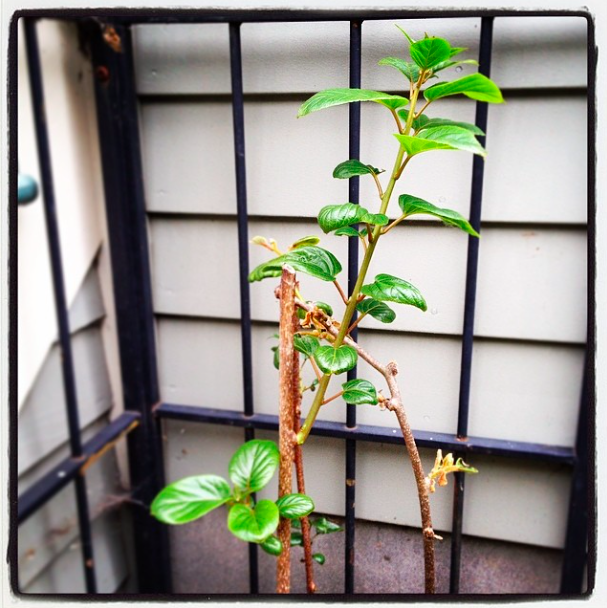 Katy Wolk-Stanley