This giveaway has ended. Congratulations to Karyn and Gwen whose comments were randomly chosen as winners. Thank you to everyone who took the time to comment in the blog.
I'm not a traditional food shopper, as I shop all around town to meet my family's food and household needs. Costco for olive oil, yeast and yogurt; Trader Joe's for Dishwasher detergent and toilet paper, Fred Meyer and Safeway for loss leader sales and  The Grocery Outlet Bargain Market for gourmet goodies and whatever amazing bargains I happen to come across that day.
See? Here I am at the gourmet cheese station, my go-to spot for whenever I have guests over for sophisticated drinks and nibbles. Or vacations. Or when I'm craving fancy cheese. Or Sunday through Saturday.
High end deliciousness without high end prices.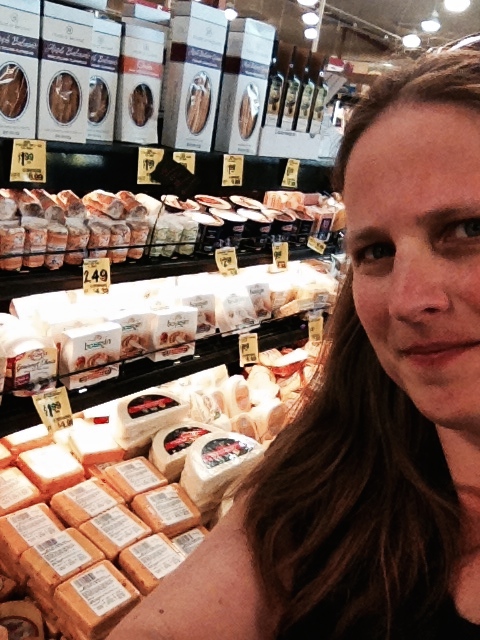 This giveaway was prompted by an earlier purchase of an entire shelf of Columbus brand smoked pastrami. I recognized this brand, as it's sold at both Trader Joe's and New Season, (our locally owned Whole Foods-y chain.) My husband brings deli meat sandwiches to work, and it gets pricey. He doesn't want to eat nasty processed meat, so I knew this was a must-buy situation.
I first bought a couple of packs to try them out, and then returned to the store and cleared the entire freaking shelf! Twice in the past I've picked up amazing deals at The Grocery Outlet and returned for more only to find that it was all gone (Bonne Maman jam and Pomi tomatoes.) So yes, I snapped them all up!
I recommend that if you find an amazing bargain on something, that you stock up right then and there.
I Tweeted about my amazing deal, and The Grocery Outlet reached out to me about doing a blog giveaway.
Ummm . . . heck, yes! And when I floated the idea to the Facebook group, the response was a resounding "Yes, I love The Grocery Outlet!"
For those who may not be familiar with The Grocery Outlet, they are individually owned franchises that stock their shelves with extra food, beer and wine, plants and dry goods, selling the extra merchandise that traditional stores were not able to buy. They do not stock expired food, and as a result of their non-traditional business model they're able to price their items for much, much less than other stores. They also put out circulars that feature specific deals.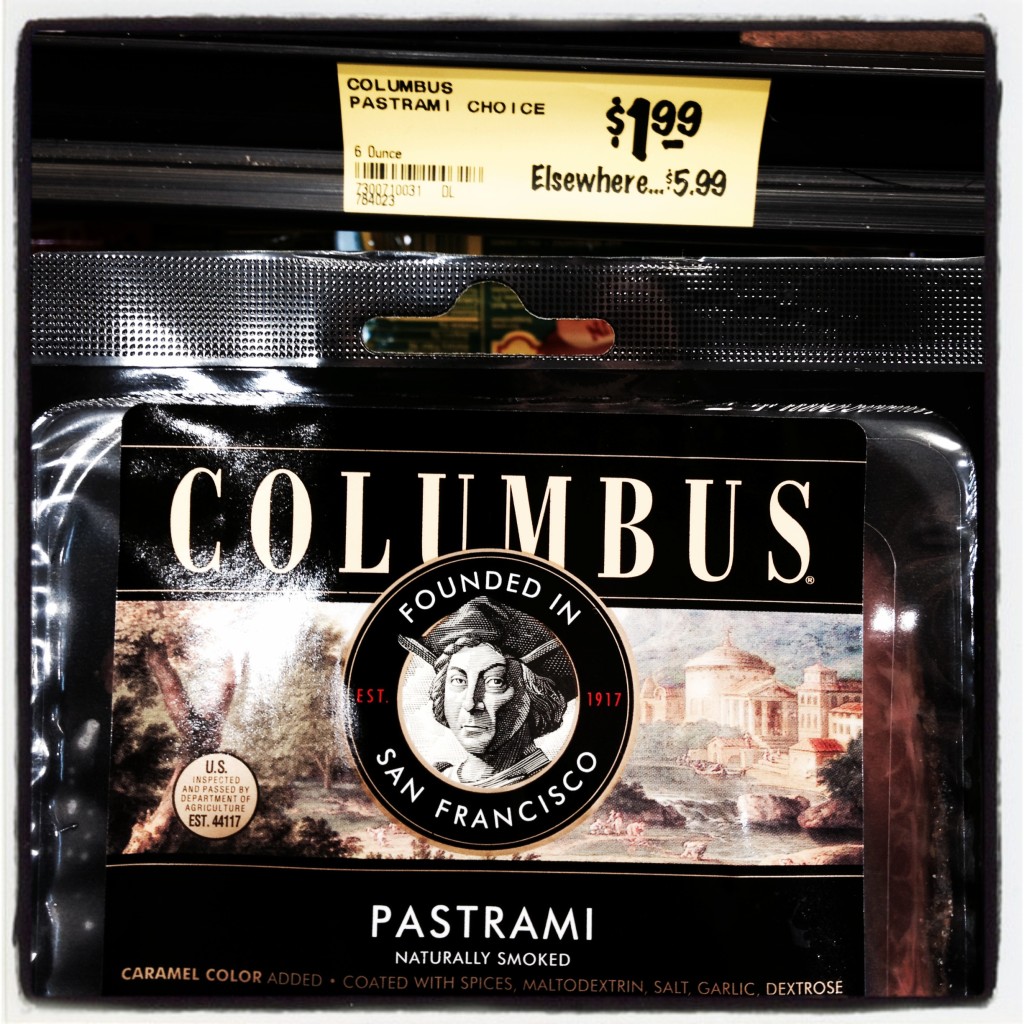 I was given a $50 gift card to spend for review, and I got to work straightaway. Camera in hand, I creeped around the store documenting some of great deals that caught my eye like these pretty bottles of dried parsley. It's hard to tell in the photo, but these are big bottles! I like the chem-lab style graphics.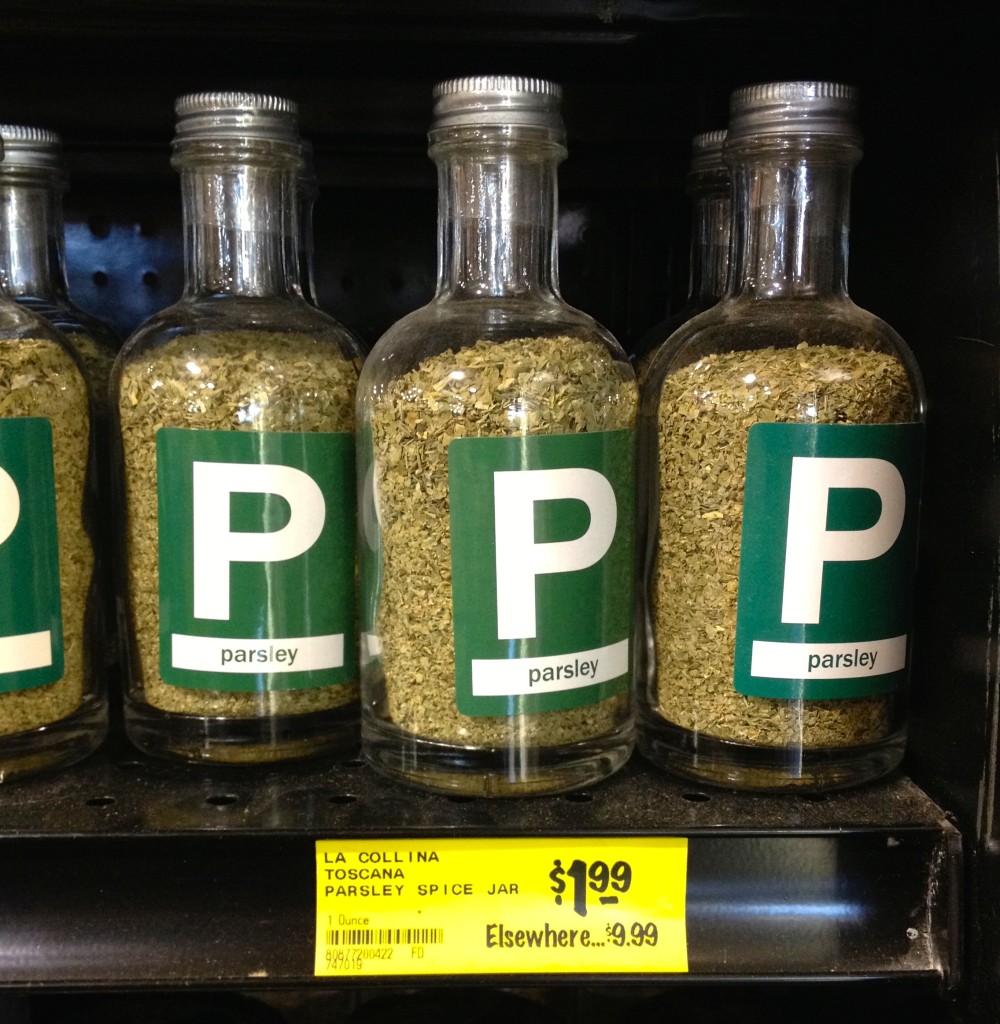 I snapped up a big-ole bundle of asparagus for the low price of $1.79. Not $1.79 per pound, but for the entire bundle! (Needless to say, they were perfection.)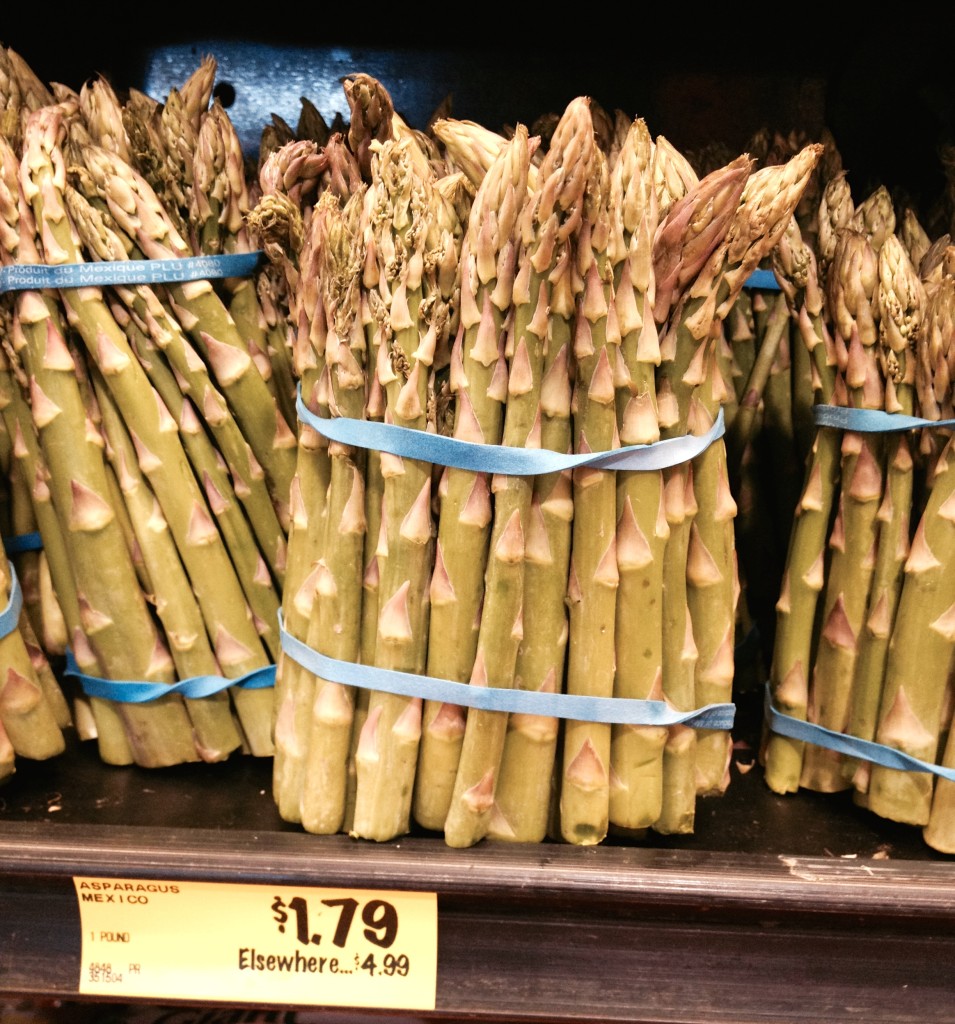 I don't know what's going on with lime prices lately, but I knew that that 50¢ apiece was a great deal, so these too went into my cart.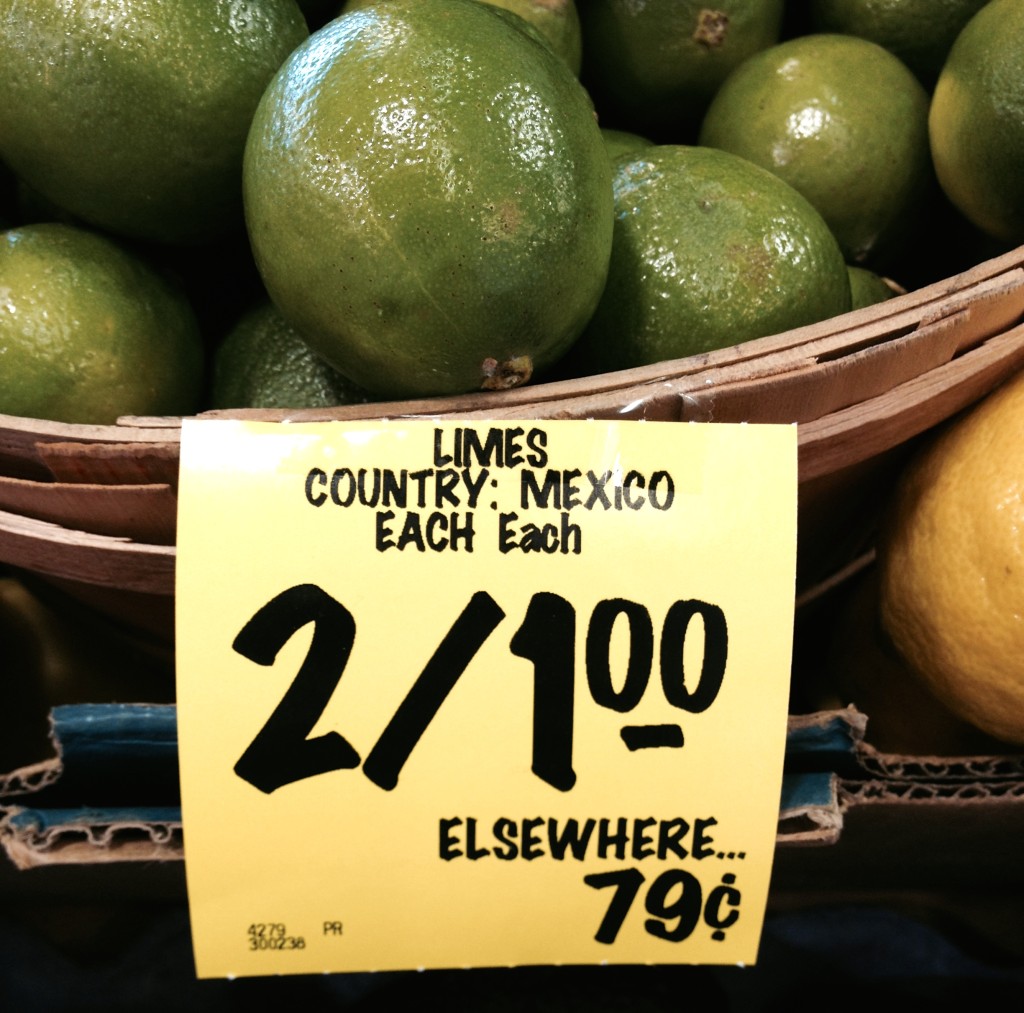 I ventured into the non-food aisles as well, and had my eye drawn by this inexpensive bar of olive oil soap. Partially because the original price was $9.95, (who spends that?!) and also because it's "Antioche Zeytinyagi." My husband and I both went to Antioch College in Ohio, and let me tell ya', the student population would have benefitted from some extra soap.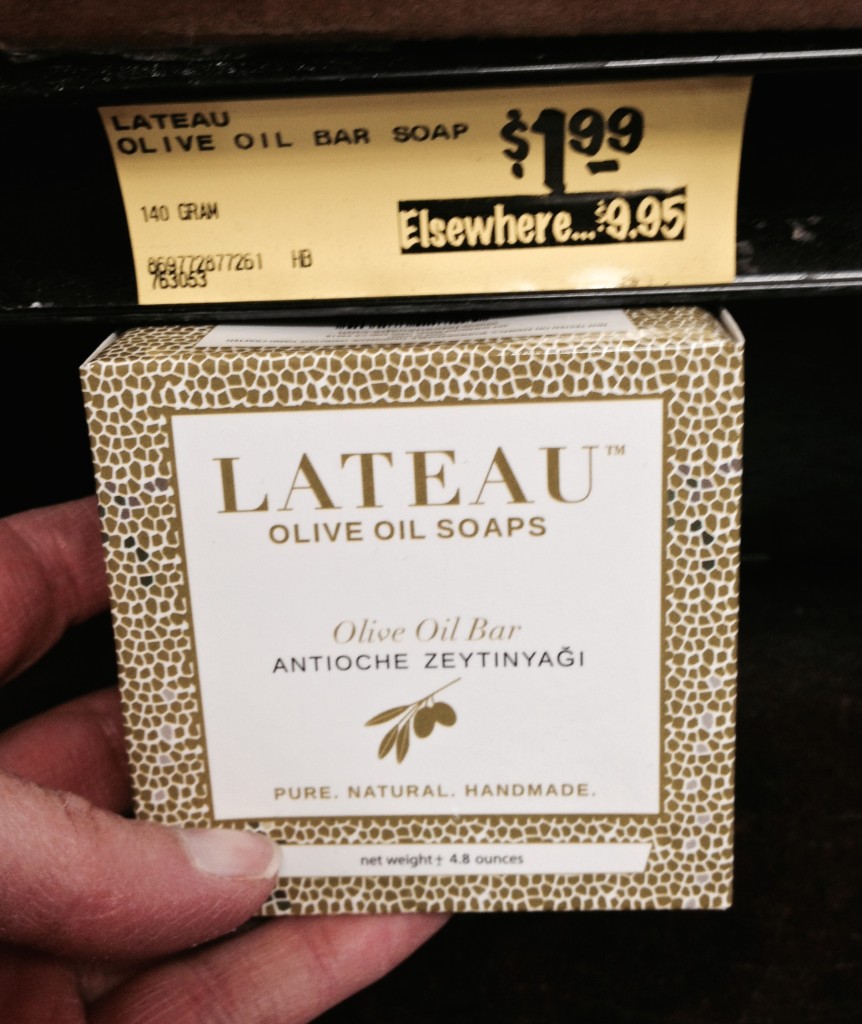 Unlike other food outlet shops I've visited through the years, The Grocery Outlet stocks a ton of organic, vegan and gluten-free items; which are normally a pricey part of a food budget.
Vegan/organic: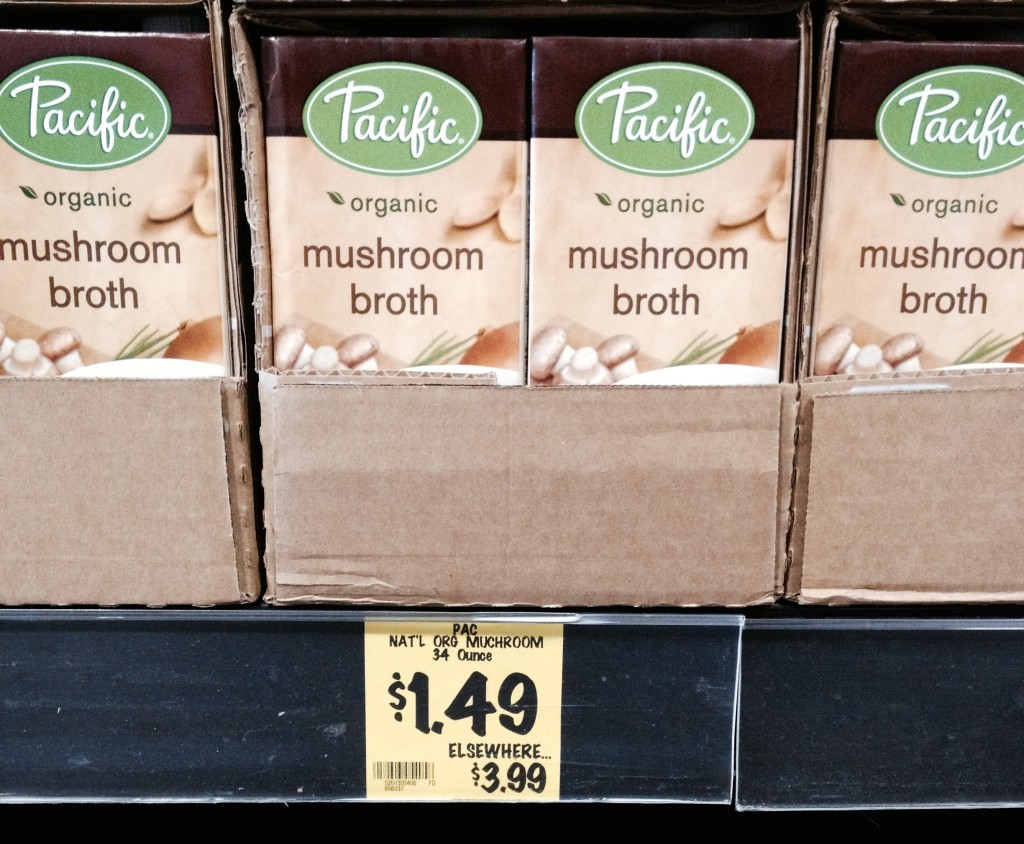 Gluten-free/organic: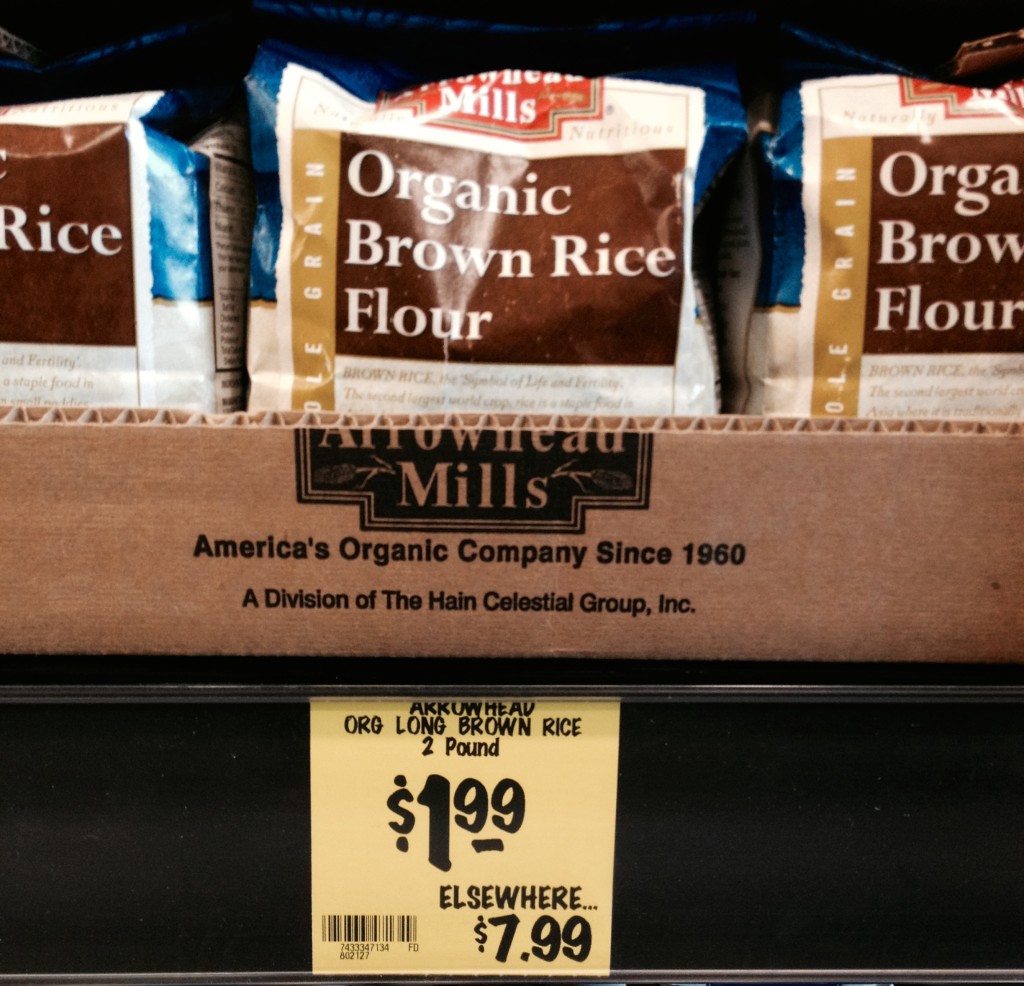 I ended up having to make two separate shopping trips to spend my entire $50 gift card, but my favorite bargain that came home with me was this $6.99 5-pound bag of bleu cheese crumbles. Considering that bleu cheese normally costs $10 per pound and up, this was a screaming good deal! (We put bleu cheese in our daily dinner salads.) I'll be freezing the cheese in small portions, and enjoying the year (or so) of crossing this expensive item from my family's shopping list.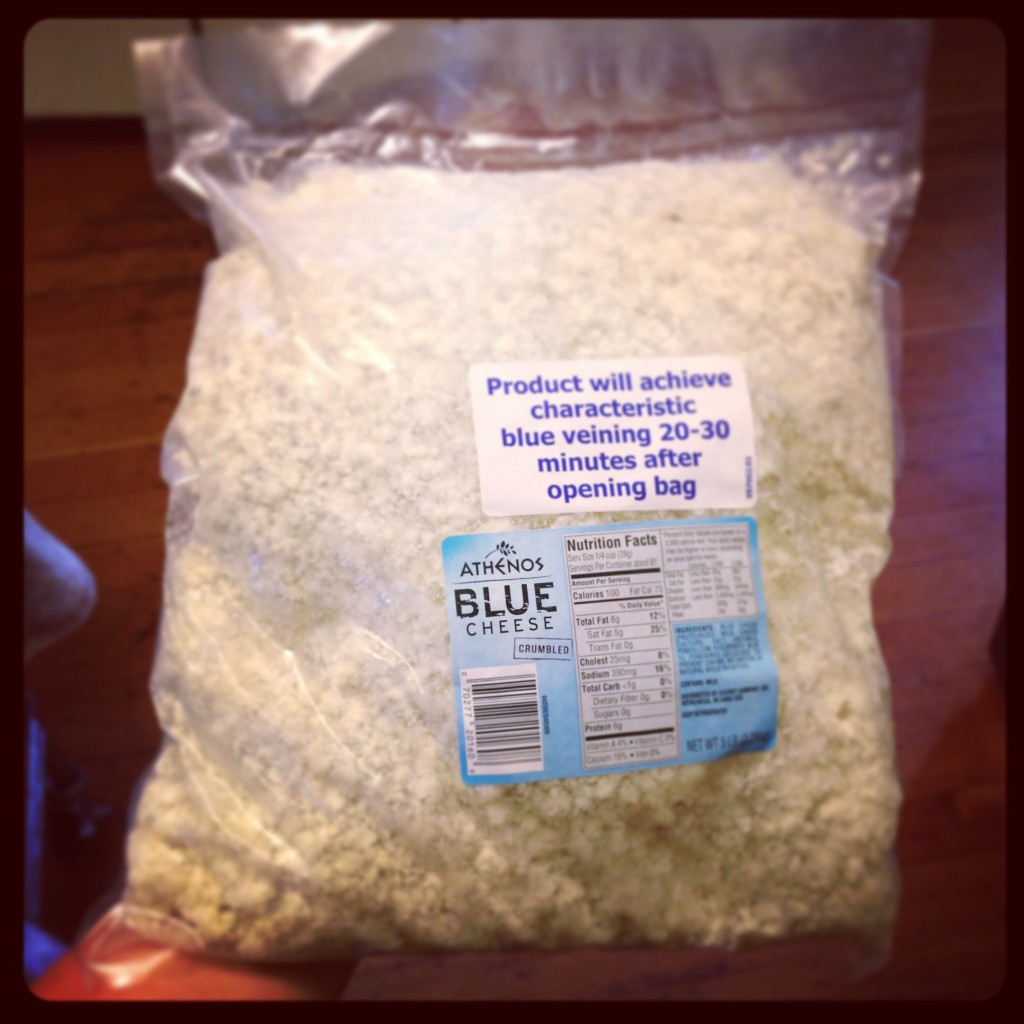 Luckily, the fine folks at The Grocery Outlet sent me two $50 gift cards to give away to lucky readers.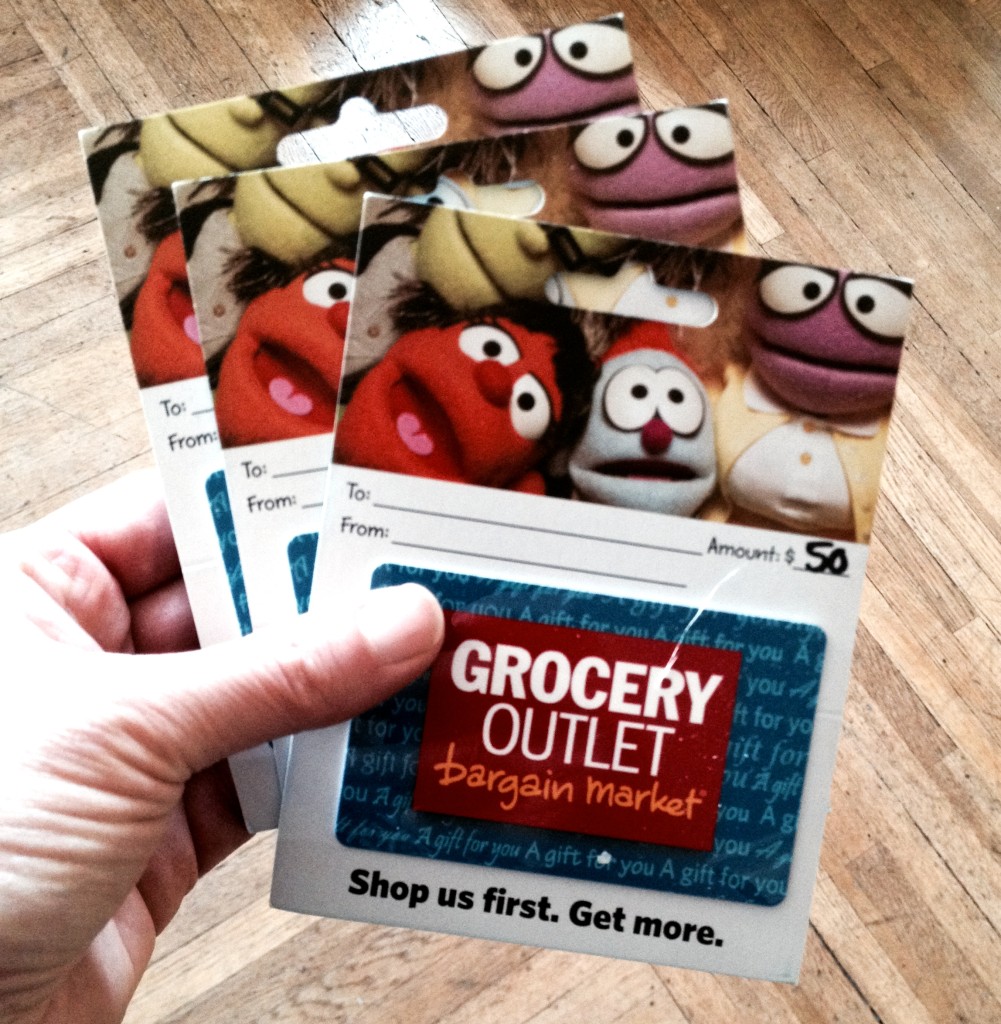 To enter to win one of the gift cards, simply write your name in the comments section below. One entry per person, please. I will randomly choose two winners, Friday June 6th at 9 P.M. PST.
Good luck, and happy bargain hunting!
Katy Wolk-Stanley