Portland is going into our fifth day of snow, and we're all starting to get a little batty. And before you cold weather veterans start to make fun of us, know that our snow got covered with a nice slick layer of freeing rain. Netflix has been getting a major workout.
As have our ovens: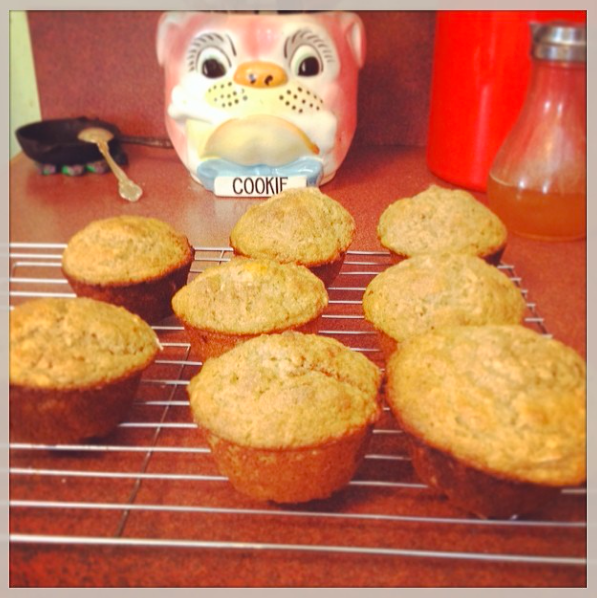 Luckily, my enormous maple tree only lost a few small branches.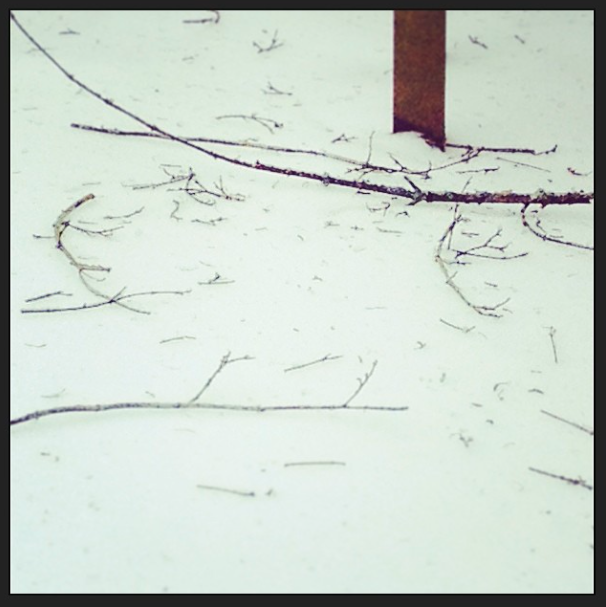 Everything on the porch received a fair amount of snow. Especially considering how covered it is.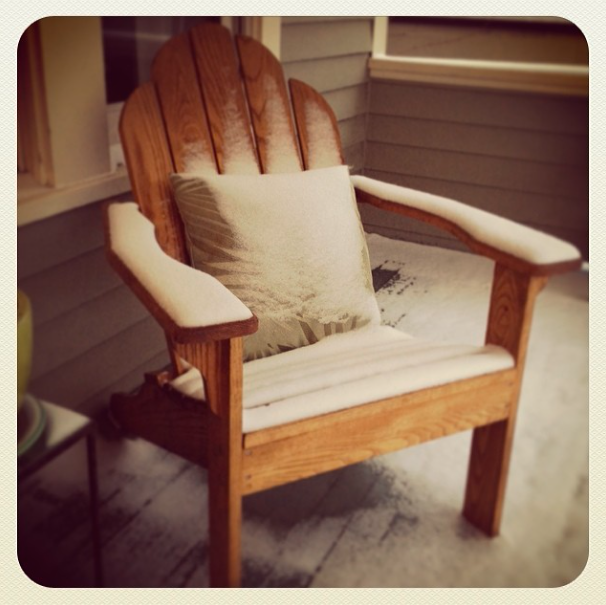 I love how adorable our local Little Library looked on day two of the snow.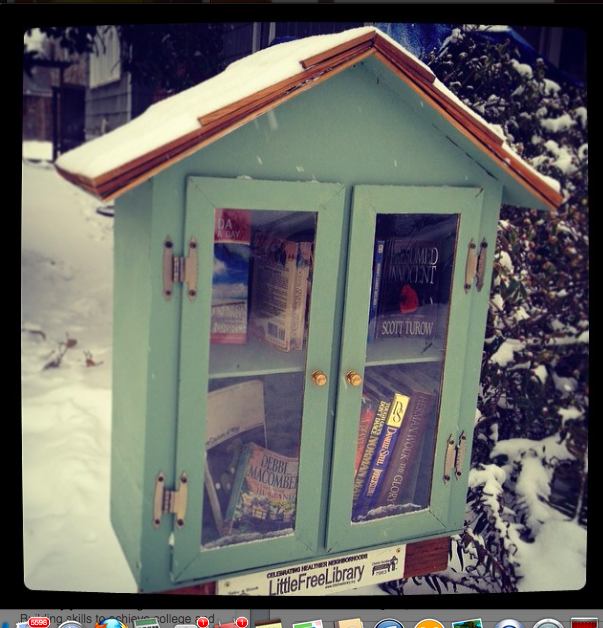 Of course my disco ball planter had to horn in on the action. She's such a drama queen!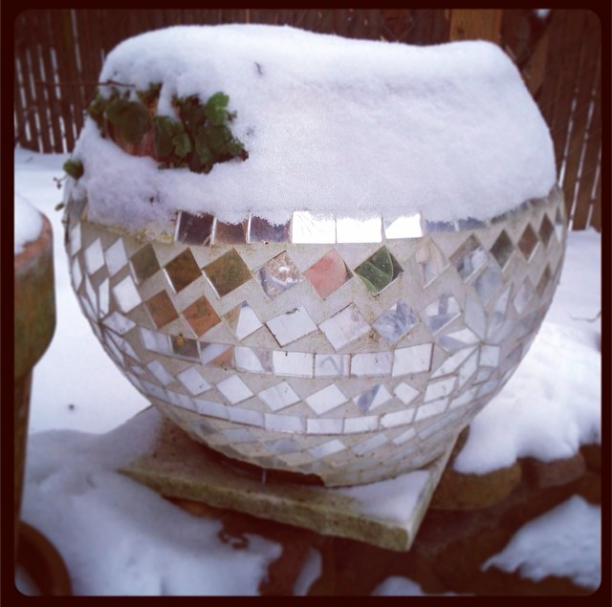 Katy Wolk-Stanley