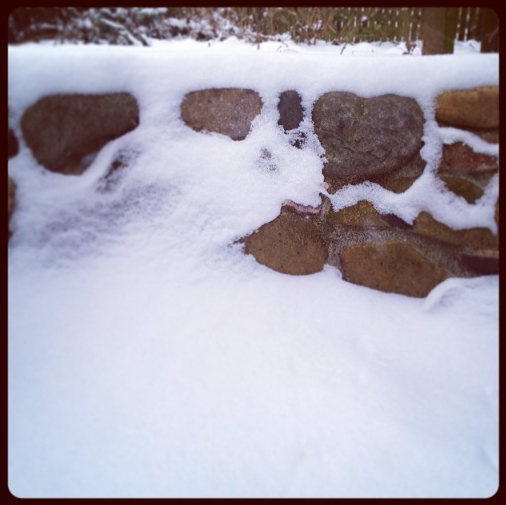 I ran out of paper checks, so I had my credit union print out a dozen temporary checks, which should last me until the fall. I hardly ever write checks, so this frugal hack works perfectly to save me the $35 it costs to order a new box of checks.
Portland has been inundated with a rare snow and ice storm since Thursday. I unearthed our snow gear and found that it contained a pair of bib overalls that were waaay too small for my youngest child. I put a for-free post on our street's Facebook group, and a neighbor I'd never met before came and picked them up for her daughter. Sometimes a focus on frugality means creating frugality for others.
My method of using the pantry principal for cooking rather than buying for specific meals has meant that we've been able to prepare multiple meals without succumbing to a winter storm grocery panic. (A friend of mine posted a photo on her Facebook page showing the completely emptied bread display at her Safeway store.) If we run out of bread, I can always bake my own or simply not eat bread for a day or two.
I'm currently listing to a library audiobook of Marian Keye's The Mystery of Mercy Close. Keyes is one of my favorite authors, and the Irish accent of the narrator makes it a luxurious treat. (Of course, I'm using my aged CD Walkman.)
While at art class, my younger son got acrylic paint all over the leg of his nice blue jeans. He came home with the announcement that he needed to be taken shopping for new jeans. I gave the jeans a scrub and a soak, and now they're as good as new. Nice try, kid.
Now your turn. What frugal activities have you been up to?
Katy Wolk-Stanley