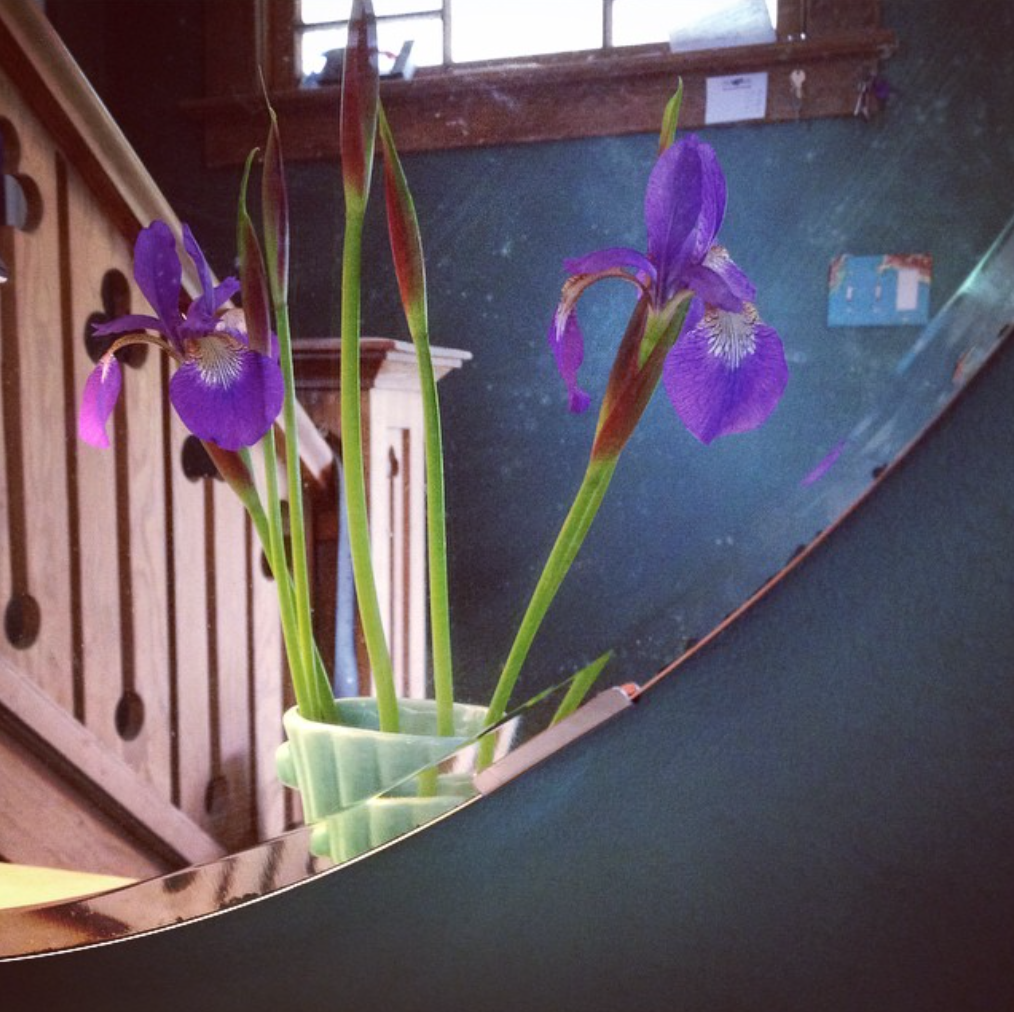 Japanese iris from the garden in a long ago thrifted McCoy vase, reflected in a vintage Goodwill mirror.
You can't get this look at Target, Ikea or Home Goods. It'll never fall out of fashion, so there's no possibility of falling prey to planned obsolescence.
Chase the latest style and you'll never reach the finish line. It's my home, unique to me and I wouldn't have it any other way.
Katy Wolk-Stanley
"Use it up, wear it out, make it do or do without."