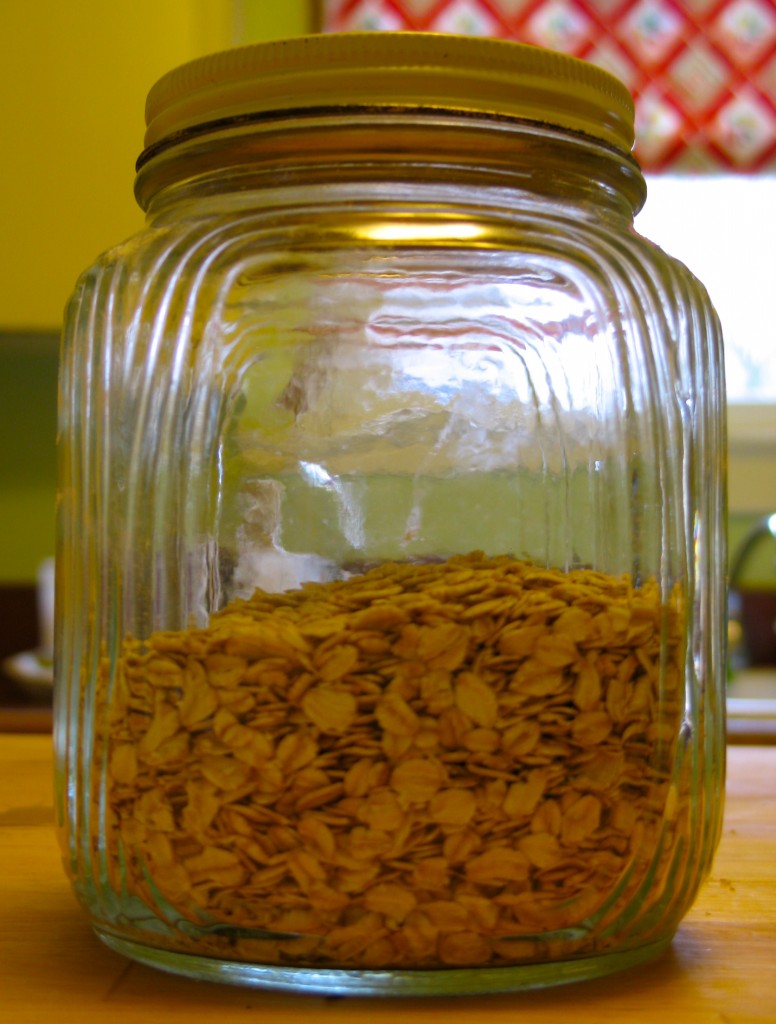 As I write this, I am enjoying a large bowl of hot oatmeal. And no, it's not from a packet, and it certainly doesn't include dinosaur eggs or wood pulp. It's just oatmeal. Bought in bulk from Bob's Red Mill, and then stored in a pretty vintage glass jar on my kitchen counter. (And of course, it's cooked in a thrifted Descoware pot.)
Oatmeal.
I always sprinkle some brown sugar on top, and then wait for it to melt into ooey-gooey goodness.
Oatmeal.
Healthy, tasty, filling and cheap.
Oatmeal.
I am not perfect. I like prepackaged cereal and would eat daily McMuffins if they were healthy and produced by an ethical company. But when I remember to fix oatmeal, I always end up thinking about how wonderfully pure the experience is, and wonder why I don't prepare it more often.
Oatmeal.
Katy Wolk-Stanley
"Use it up, wear it out, make it do or do without"
Click HERE to follow The Non-Consumer Advocate on Twitter.
Click HERE to join The Non-Consumer Advocate Facebook group.