I am not a naturally ordered person. I come from a family where we actually made fun of  the notion of "A place for everything and everything in its place." Keeping an organized home is a struggle for me, and as much as I find solace and satisfaction in order, it's a forced habit.
I brought home a huge zucchini from work last week that no one seemed to be laying claim to, and finally got around to shredding it last night. (Thank you, Cuisinart!) I decided the freeze them in one cup portions. The result was so pleasing to the eye, that I have yet to remove the frozen zucchini castles from their formation.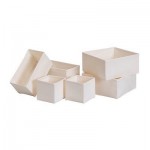 This got me thinking about other organization that have snuck into my life. My first inclination was to share photos of my my underwear drawer, which is organized within an inch of its life. (This is thanks to the Ikea drawer organizers I got from my sister last year, which I have added to with help from the Ikea seconds department.) However, I decided that there is no one out there in cyberland who wants to see my decidedly non-sexy underwear, organized or otherwise!
I suppose my inspiration is the Things Organized Neatly blog, which features, well . . . things organized neatly. It's an odd concept, yet like a mini-mind vacation all at once. Ahh . . . . Nothing out of place, everything so very perfect. A glass of perfectly chilled water in a Mountain Dew world.
I walked around my house and chose a few things to photograph to illustrate my own attempt at organization. Zucchini, former junk drawers and a clothesline of paired drying socks all made the cut. My husband's bedside table? Maybe later.
I don't know what it is, but there's something very soothing about looking at ordered objects, even if they're not my own. Perhaps it's the calm in the storm, or simply that semblance of control in an otherwise chaotic world.
Are you finding yourself drawn to a more organized life? Are you following simple living blogs such as Rowdy Kittens, Zen Habits or Simpler Living? Please share your thoughts in the comments section below.
Katy Wolk-Stanley
"Use it up, wear it out, make it do or do without"