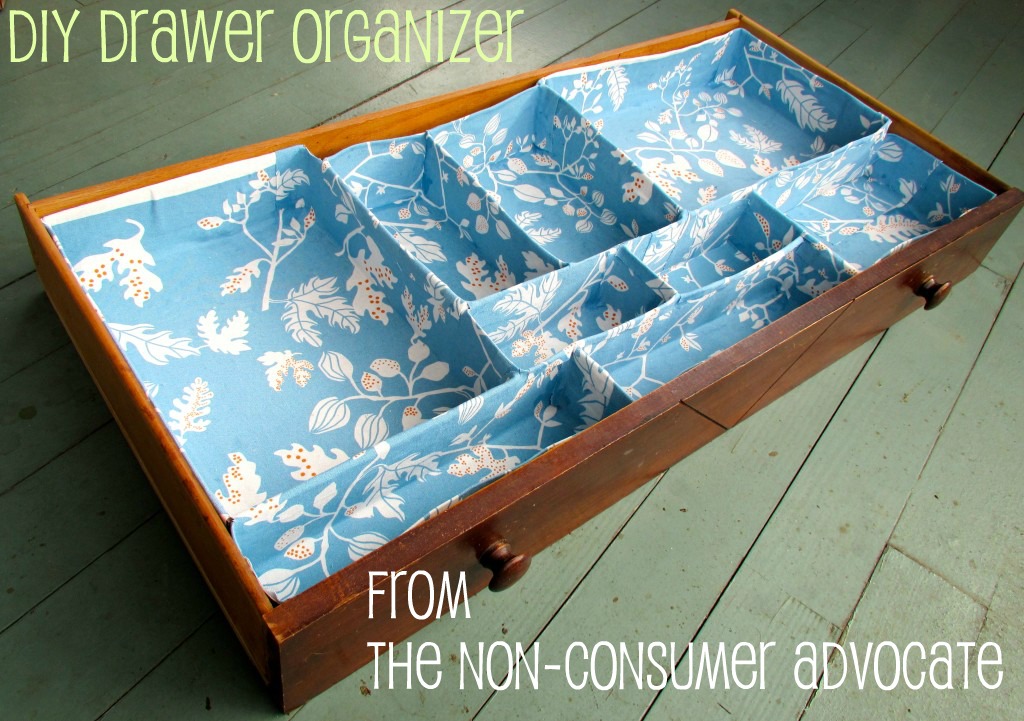 When I saw this homemade drawer organizer on Pinterest, I knew I had to give it a try. Why? Because it was made from old cereal boxes, wrapping paper and Mod-Podge.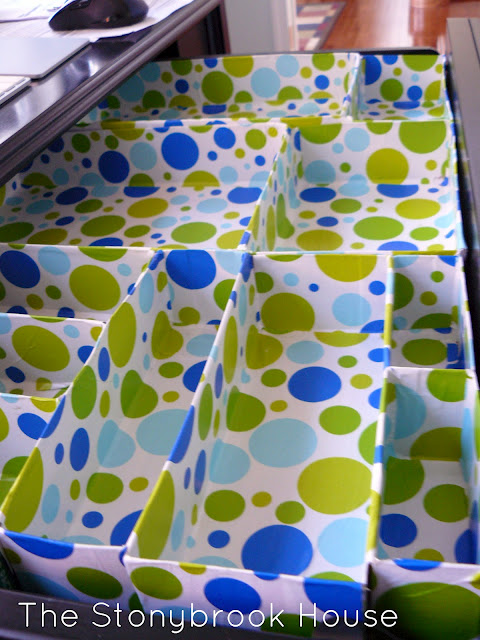 And because of this nest of disorganization: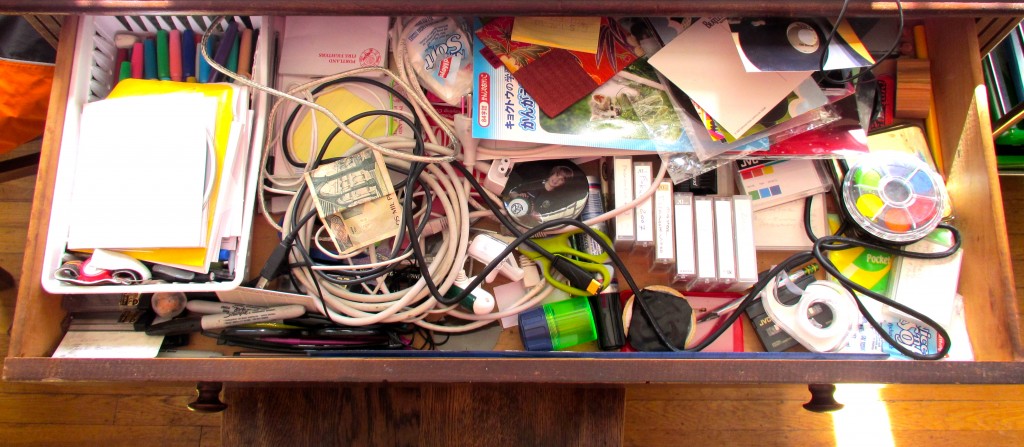 Yeah, not so pretty. Luckily, my older son had been saving cereal boxes, and didn't care if I swiped them all.
Although I read the instructions from The Stonybrook House, I mostly just winged it. I glued the boxes back to their 3-D shapes using my hot glue gun, and then just cut the boxes into different sizes. I shuffled the boxes around until I found a configuration that I liked, and then I hot glued the boxes together.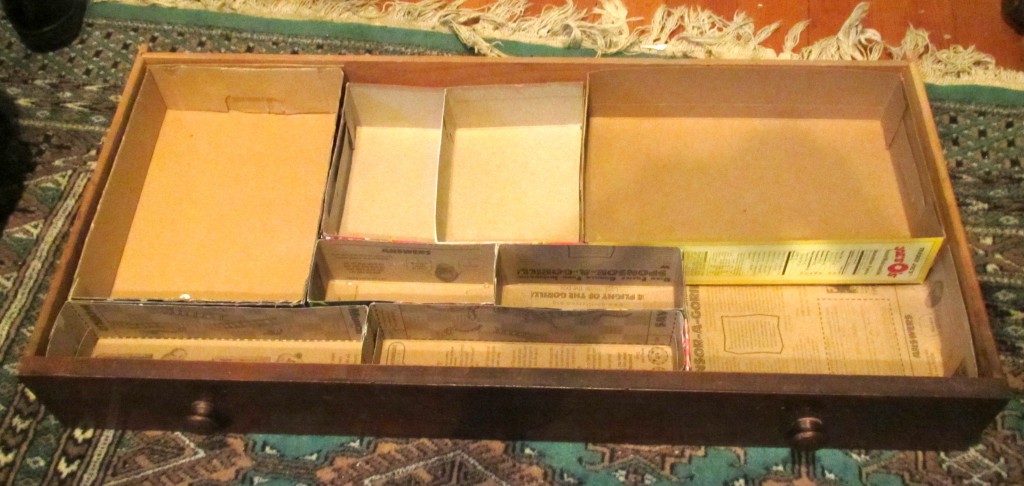 Do you like how they look from the bottom?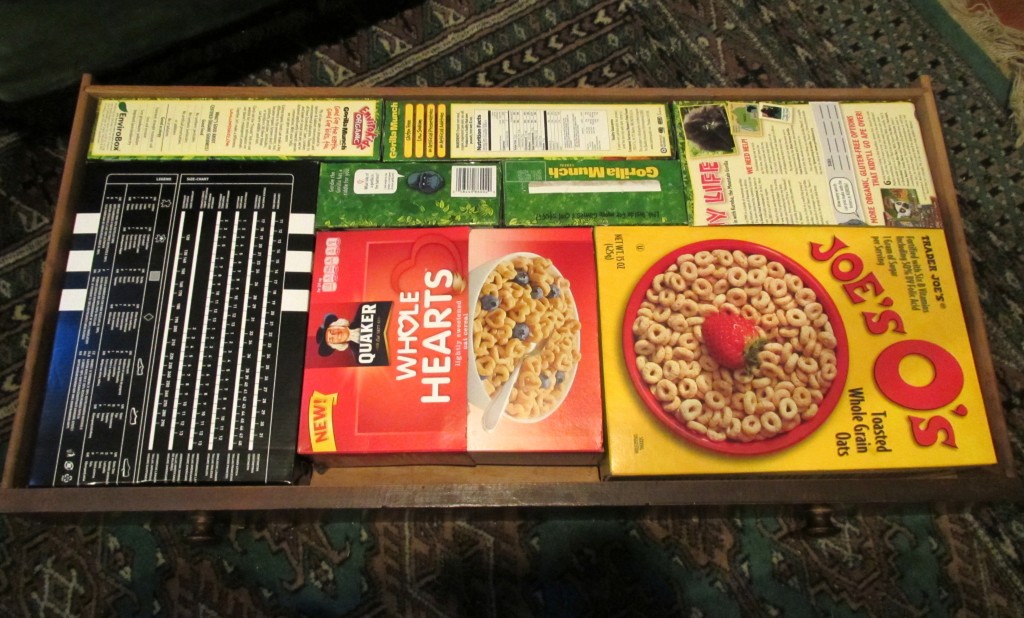 I wanted my drawer organizers to have long-term durability, so I decided to use my leftover $1.99 Goodwill Ikea fabric from my table project instead of wrapping paper.
Here's how it looked about halfway through, using Mod-Podge to glue the fabric onto the boxes: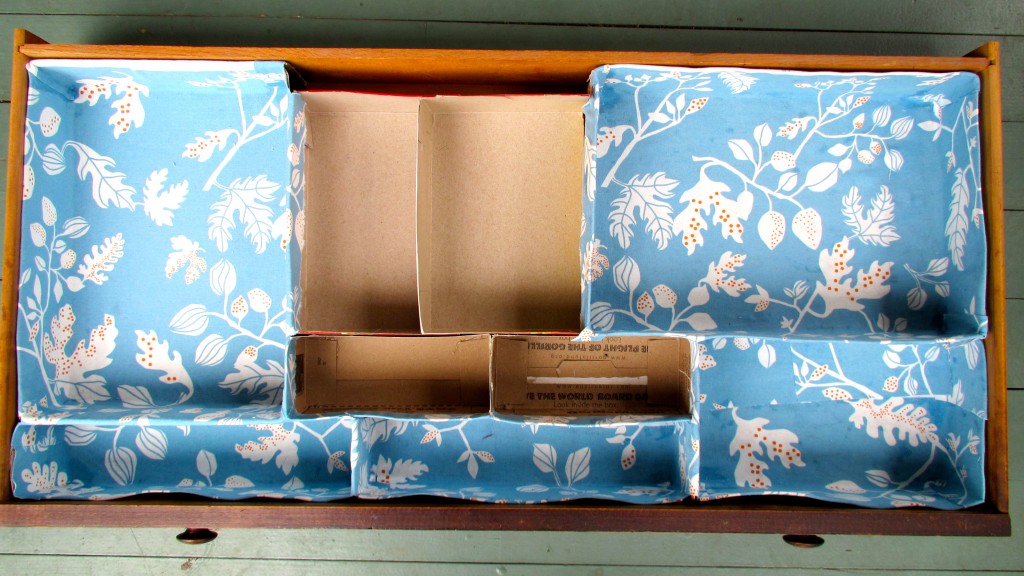 And here's how it looks all completed. See how wavery the sides are? If I were repeating the project, I would use something stronger like shoe boxes. However, it doesn't affect the function of the cubbies. They're actually quite stiff from all the Mod-Podge.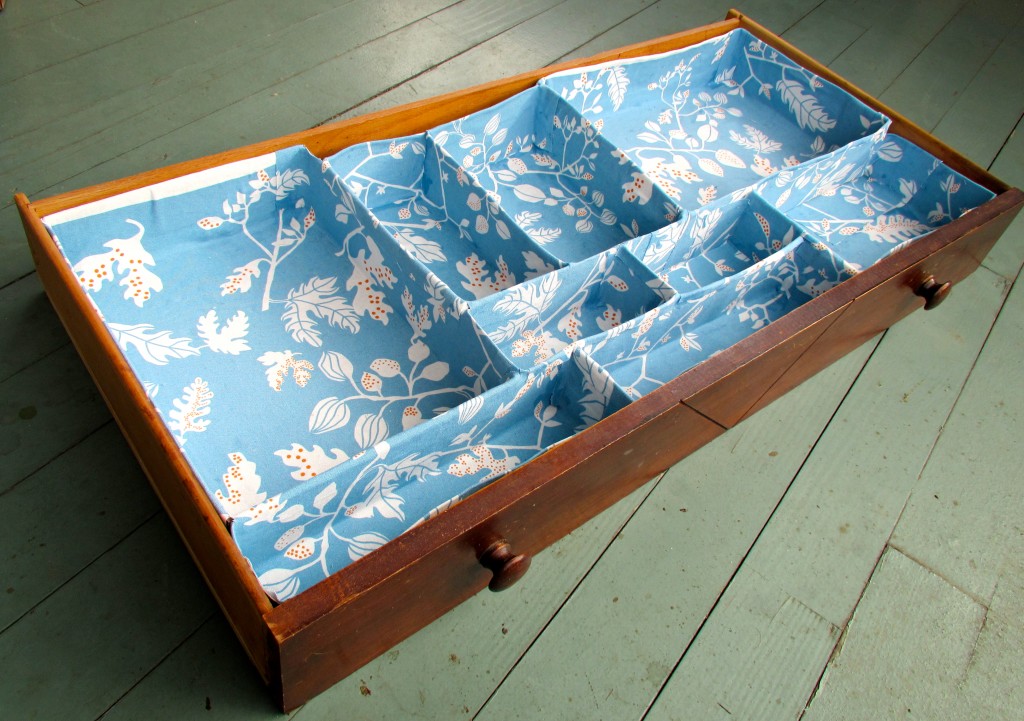 And here's they look all filled up with stuff.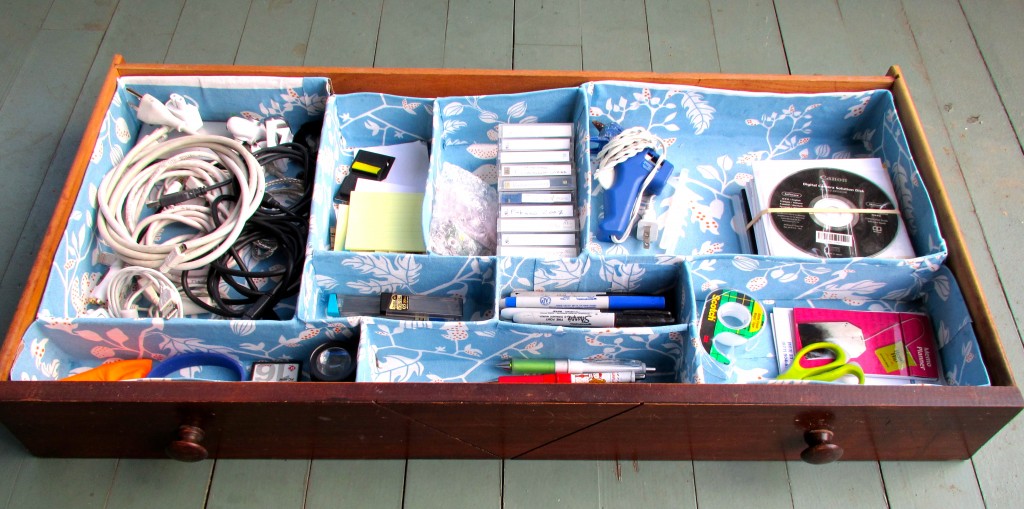 And here's the drawer in place, which looks awesome!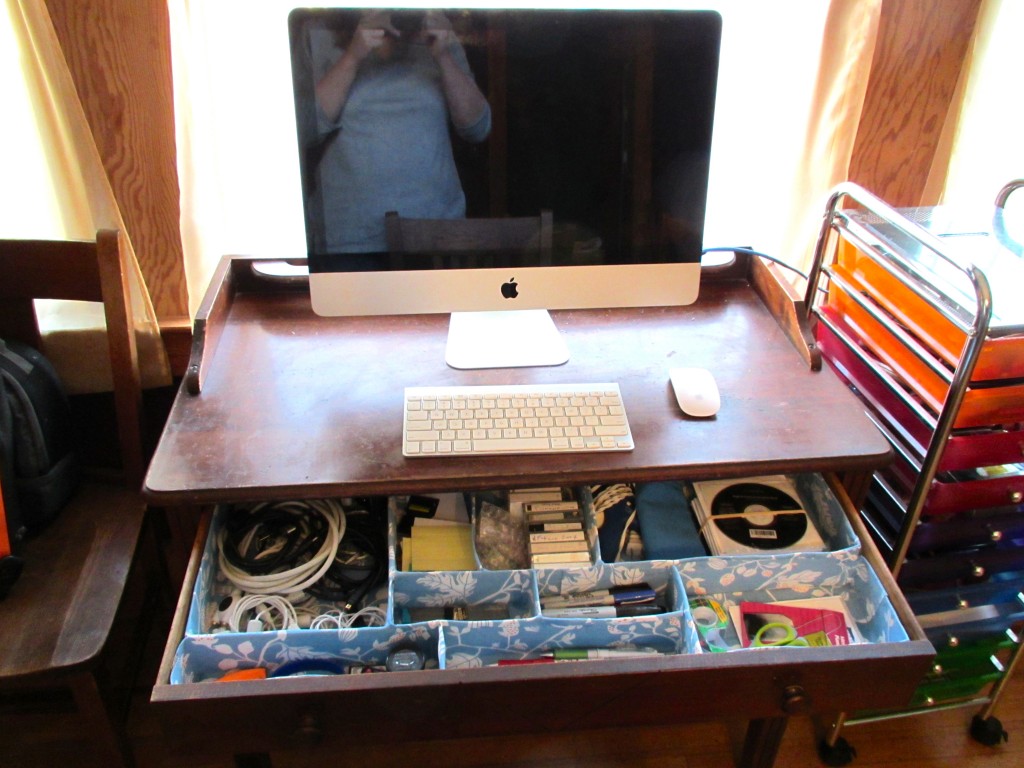 And when the drawer's shut, then it's all nice and organized.
Because, as Gretchen Rubin says:
"Outer order contributes to inner calm."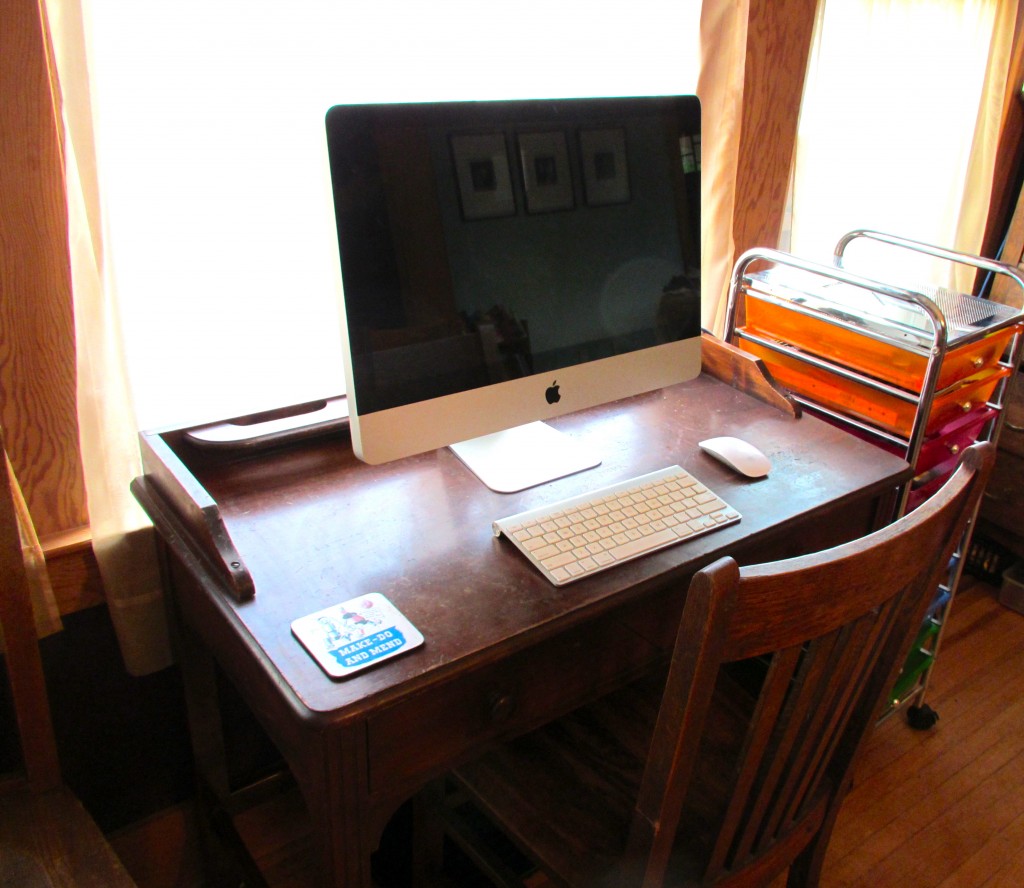 Ohmmm . . . . 
And as a bonus, I am sharing my new sugar packet container which I pulled from a free pile this week. Perfect for storing Q-tips in the medicine cabinet!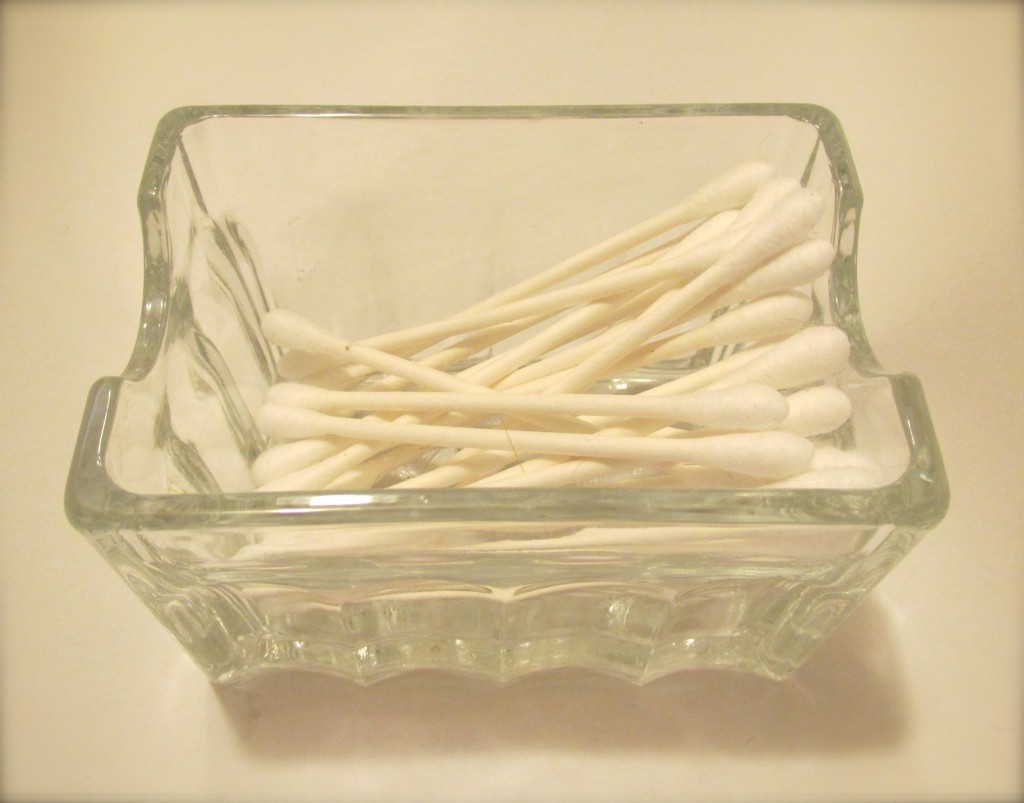 Who needs The Container Store when you have a couple of old boxes, glue and a bunch of time to kill?
Katy Wolk-Stanley
"Use it up, wear it out, make it do or do without."
Click HERE to follow The Non-Consumer Advocate on Twitter.
Click HERE to join The Non-Consumer Advocate Facebook group.
Click HERE to follow The Non-Consumer Advocate on Pinterest.