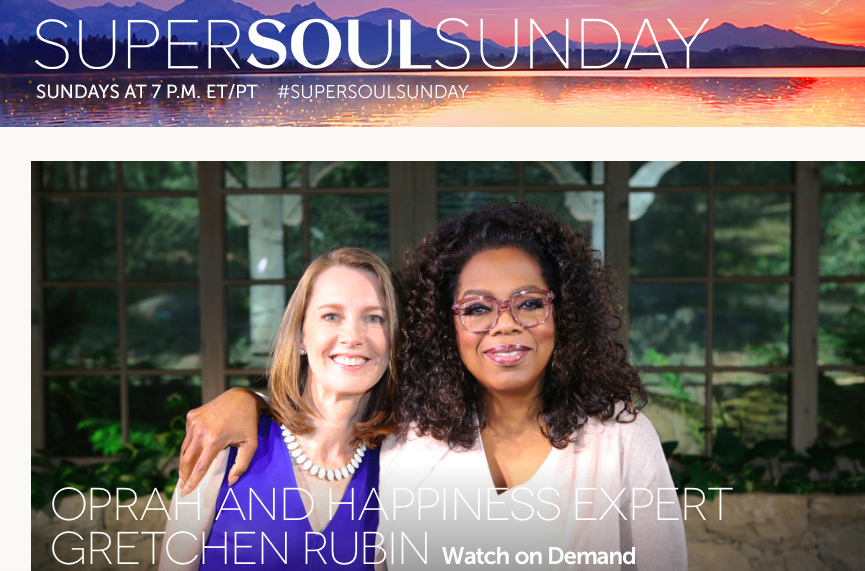 Although I occasionally write about minimalism, it's not my goal. I like to be surrounded by personal and meaningful possessions and actually feel uncomfortable in homes that are too spare. I like to think that I strive for the happy medium between stark minimalism and full-on hoarding.
I like my belongings to be extremely organized. I abhor wasting time looking for stuff, but have gotten to a point where this rarely happens. I guess you could say that I'm going for not too much stuff, very well organized. Plus, no clutter!
Another person who is very deliberate about the clutter in her home is The Happiness Project's Gretchen Rubin. She has a turn of phrase that sums things up well, which is:
Outer order leads to inner calm.
I suppose there are people who function well in a disorganized space, but I'm not one of them. Can't. Focus. Too. Much. Stuff!
Why is this on my mind? Because Gretchen was interviewed on Oprah Winfrey's Super Soul Sunday last night! And I gotta give her props, as she did an amazing job looking relaxed and articulating her main points on happiness and habits.
Gretchen was a huge help to me when I was on The Today Show back in 2012, as I was having a hard time not falling into a pit of nerves and anxiety. She and I had dinner the night before, and she explained that the people on The Today Show got to this point in their careers because they're the best at what they do. Especially since I'd just received a phone call that the show was adding another guest to my segment.
What, why?! Am I too boring for a stand alone interview?! Are they setting me up?!
She helped me find my inner calm. See? Relaxed.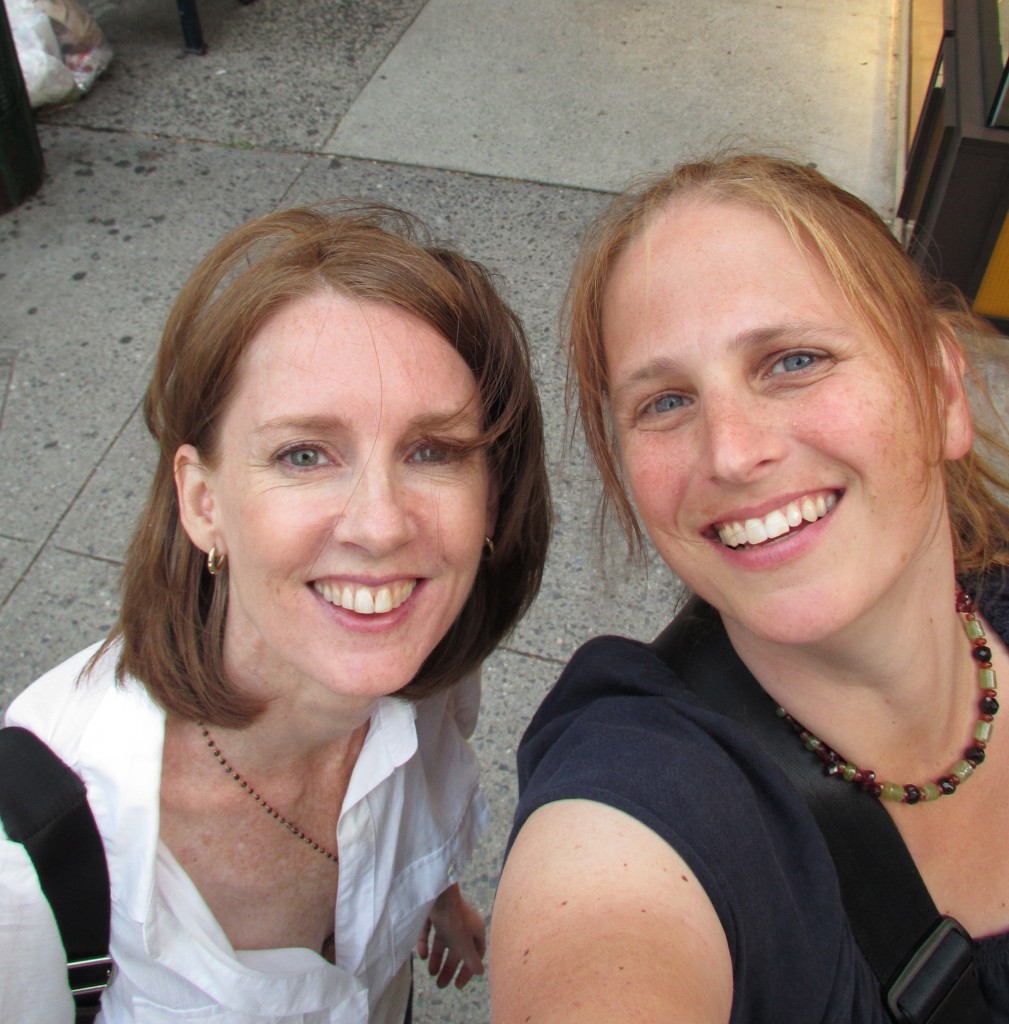 I'm very happy for Ms. Rubin, and I'm now suddenly motivated to sort through that stack of mail in my dining room.
Ohmm . . . .
Katy Wolk-Stanley
"Use it up, wear it out, make it do or do without."
Click HERE to follow The Non-Consumer Advocate on Twitter.
Click HERE to follow The Non-Consumer Advocate on Instagram.
Click HERE to join The Non-Consumer Advocate Facebook group.
Click HERE to follow The Non-Consumer Advocate on Pinterest.