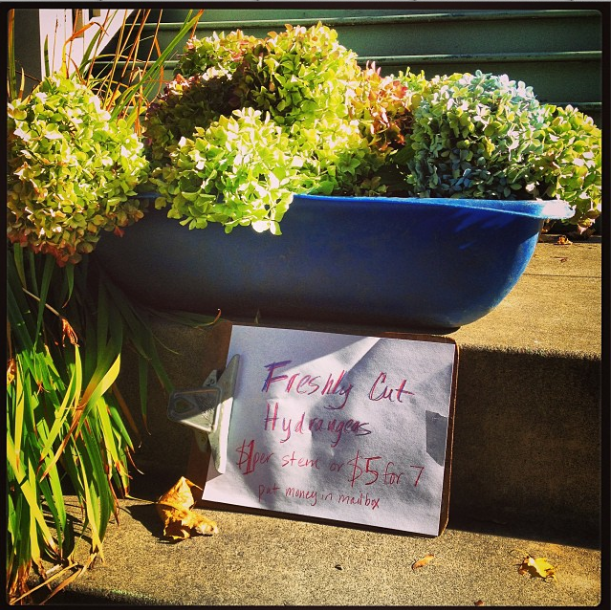 Although I work as a labor and delivery nurse, my job is part-time and recently became extremely part time. Luckily, I have a lot of irons in the fire. I blog, I clean my mother's guest cottages between tenants and I resell thrift shop finds. None of these side gigs alone are enough to make a huge difference in my income, but together they pack a wallop.
A reader recently referred to this many-irons-in-the-fire income stream as a "Patchwork Income," which I absolutely loved. No single piece of fabric in a quilt makes a difference, but together, they create warmth, beauty and a functional piece of art.
Money is the same way.
A few dollars here and a few dollars there and before you know it, you somehow have enough money.
Yesterday was a perfect example of my patchwork income:
I fielded a few questions about a thrifted antique mirror I currently have up on Craigslist. I paid $14.99 for the mirror, and am asking $50. (I also recently sold a $50 thrifted chair for $150.)
I wrote my blog, which earns me approximately $350 per month.
I cleaned one of my mother's guest cottages, and fished a dollar in coins from the inside of the washing machine.
I gathered all the returnable bottles and cans from my back porch, and was rewarded with $7.15 in cash. (I know the true savings is to not buy bottled drinks, but my husband likes locally brewed beer, and it's been a long time since I last performed this task.)
I cut dozens of stems from our hedgerow of hydrangeas in the backyard. The last two Portland mornings have seen frost, and I know that the first truly hard frost will turn our lovely blooms into slime. I placed the flowers in front of the house with a sign reading "Freshly cut hydrangeas — $1 per stem or $5 for 7. Put money in the mailbox." (Which is locked.) I only sold a single flower, so the sign now says to "Pay what you will." Not sure if this will pan out, but I just hate to waste the flowers, and they're so beautiful right now.
Of course the day was also chock full of frugality, such as:
Serving a dinner of homemade kale pesto over dried tortellini with a chopped piece of leftover chicken.
Stopping at Trader Joe's and only buying what was on my list, (dried tortellini, milk, eggs, dishwasher detergent.)
Visiting the library.
Mixing up oatmeal cookie dough for lunches.
Mopping my kitchen using a garbage picked Swiffer with a reusable crocheted cover, (thanks to my crafty sister!)
Cleaning out the refrigerator to be fully aware of the contents, which helps to minimize food waste.
Hanging laundry on the clothesline.
Today I work my regular job, which makes up the largest part of my patchwork income. Not enough, but with all the other pieces, it adds up.
Warm and snuggly, under my patchwork income.
Do you or your family members have a patchwork income? Please share your ideas and stories in the comments section below.
Katy Wolk-Stanley
"Use it up, wear it out, make it do or do without."