I recently joined Pinterest, and am still in the honeymoon phase. Everything is beautiful, the hours spent perusing the different boards is not time wasted and the almost too perfect photos are inspirational not unrealistic.
And to prove that internet inspiration occasionally does lead to action, I present to you my Pinterest-inspired soap dispenser made from a vintage Mason jar: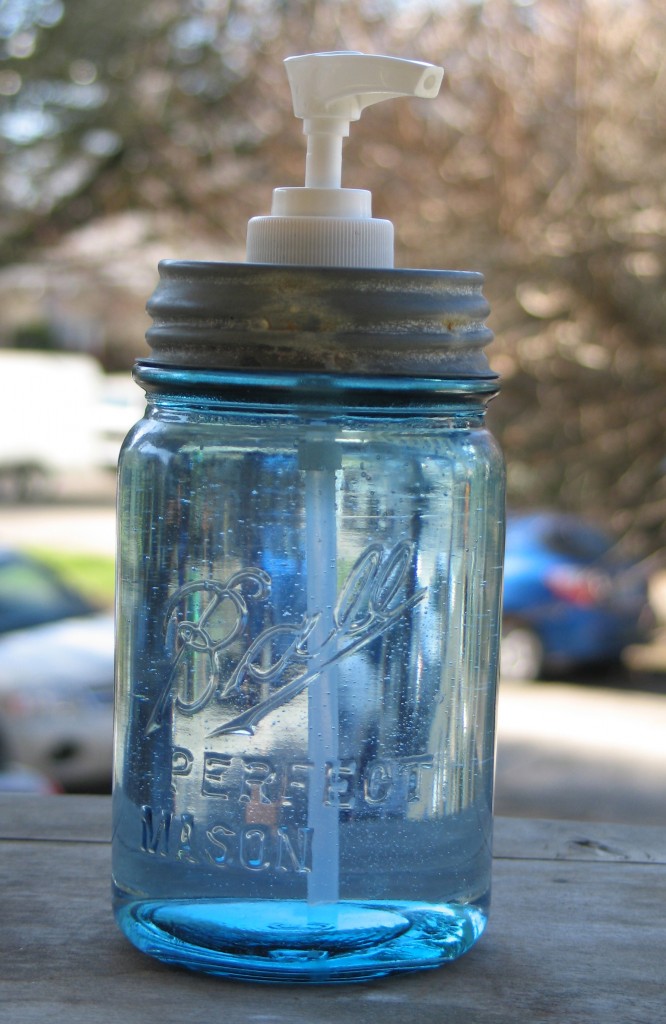 A project that required nothing more than the jar and lid, (which I already owned) plus a hammer, nail set and some epoxy glue. (Also already owned.)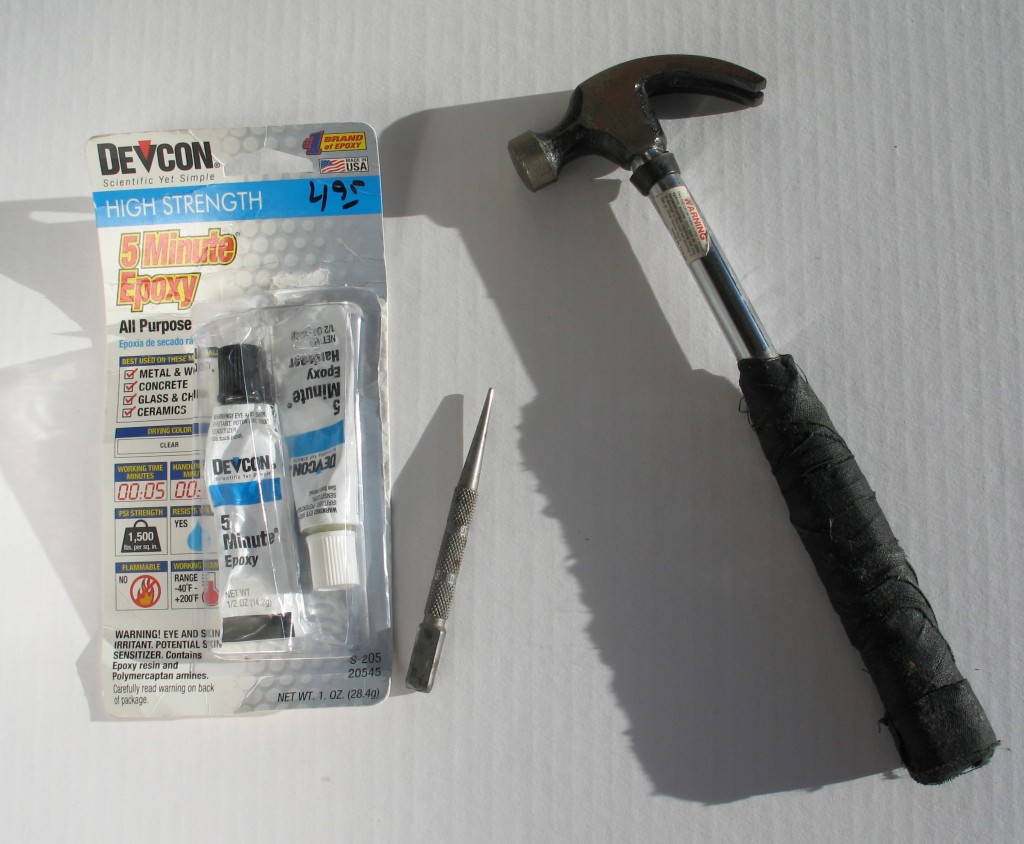 Of course, this project could also be completed using pretty much anything that can make a hole, (drill, laser vision, etc.) and hot glue. I used epoxy because I am out of hot glue sticks and I suffer from S.L.S. (Super Lazy Syndrome.)
The pump was gleaned from a Goodwill purchased soap dispenser, but a lotion bottle dispenser from your personal stash would work just fine.
All I did was find the center of the lid, and then carefully tap down using the hammer and nail set, making sure to press the lid firmly onto some newspaper. (The inside of these vintage zinc lids have a ceramic/glass liner, so pressing down ensured that any shards would be contained.) I used needle nose pliers to widen the hole bit-by-bit until it was the right size for the pump assembly. (Totally unrelated story alert — my otherwise rational father used to pull my teeth using needle nose pliers, so I always experience an unpleasant metallic taste and queasy feeling when I use them.)
I then glued the pump in place, and set it outside to dry and off gass. (Epoxy  = probable cancer causing fumes.)
And whatayaknow? I completed an adorable soap dispenser to sit on my kitchen counter and smile up at me whenever I wash my hands! And it almost took nothing more than the supplies I already owned.
Gotta love that!
Katy Wolk-Stanley
"Use it up, wear it out, make it do or do without"
Click HERE to follow The Non-Consumer Advocate on Twitter.
Click HERE to join The Non-Consumer Advocate Facebook group.
Click HERE to follow The Non-Consumer Advocate on Pinterest.