If you're on Pinterest, you're already familiar with all the tips ranging from household, to beauty to cooking to lifestyle. They're all so easy, so why-didn't-I-think-of-that, so handy-dandy, so perfect. But are they too good to be true?
I decided to try a few and report back on their ease and success. And because I'm not interested making my own oreos and don't give a shit hoot about hairstyles, I thought I would start with the stuff I like. Specifically, getting free stuff, fixing my household items using stuff I already own and creating new things from old things.
First off, those free Redbox codes that have been floating around. This tip is from Pretty Providence. And part of why this tip has had such staying power, is that it comes with a pretty graphic: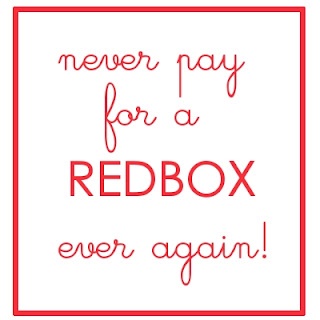 The premise is that there are Redbox DVD codes that do not expire and give you free DVD rentals, worth $1.20 apiece. I have a Redbox machine a few blocks from the house, so this was a nothing to lose endeavor. I tried three different codes:
DVDONME — Worked
BREAKROOM –Worked
REDBOX — Didn't work
Verdict — Successful Pintest tip.
The next project was to remove water marks on my antique desk, which I my kids like to use to set their hot drink on. I ignored the Pinterest tip to aim a hot blow dryer on the water mark as that A) Is a waste of electricity and B) This is hardly a tempting mid-summer endeavor.
Here's the water mark before its Pinterest intervention: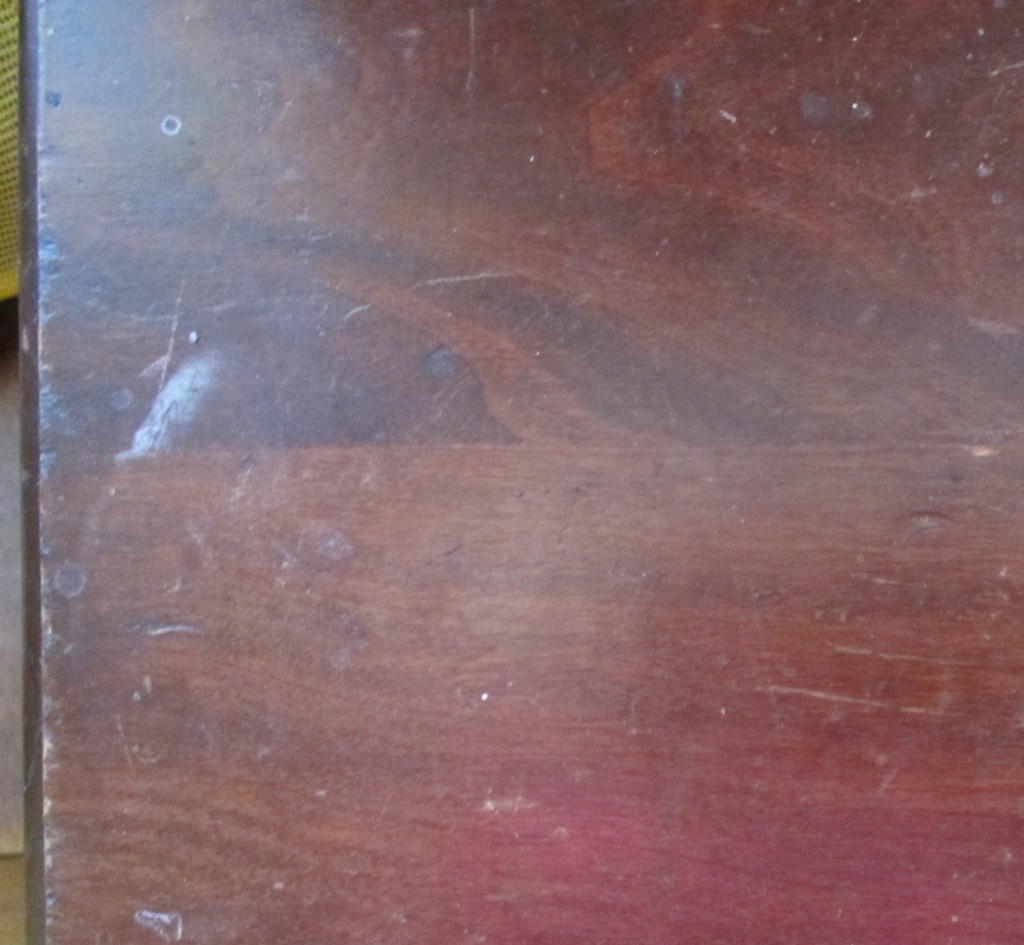 Here's the during: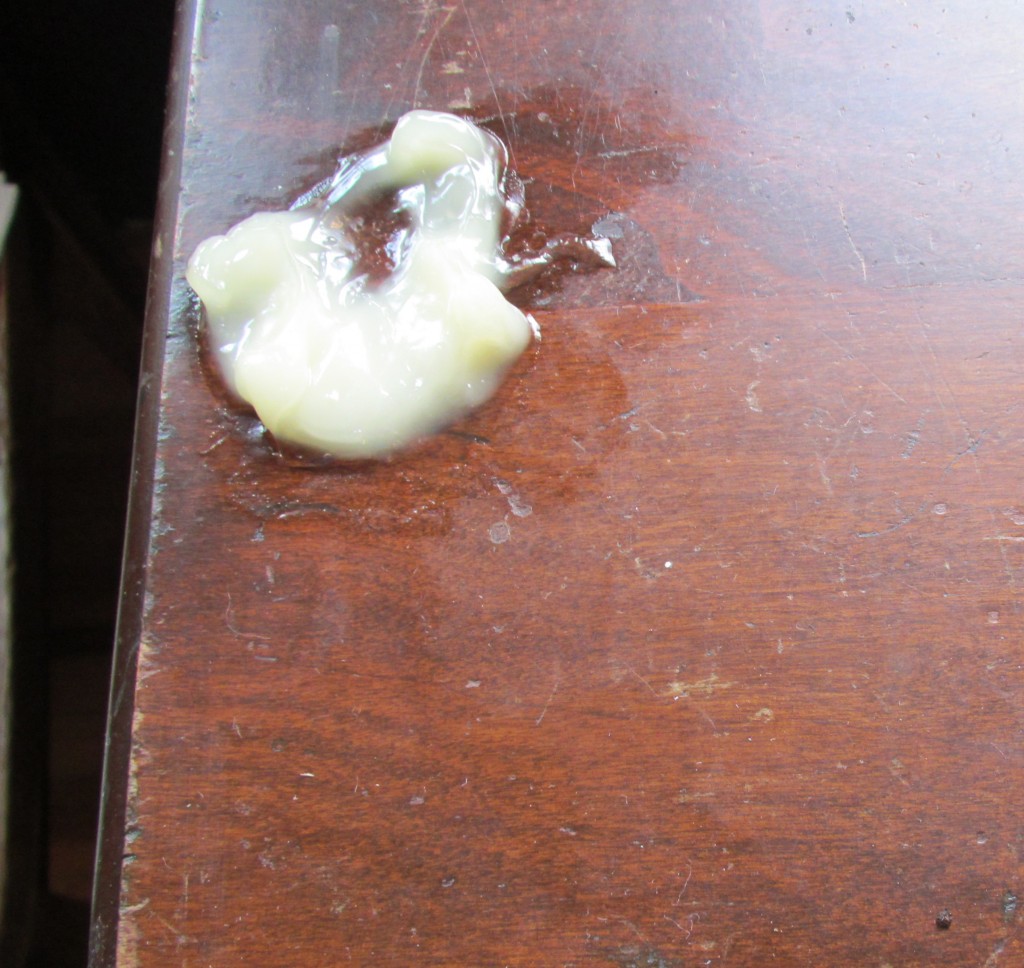 Here's the after: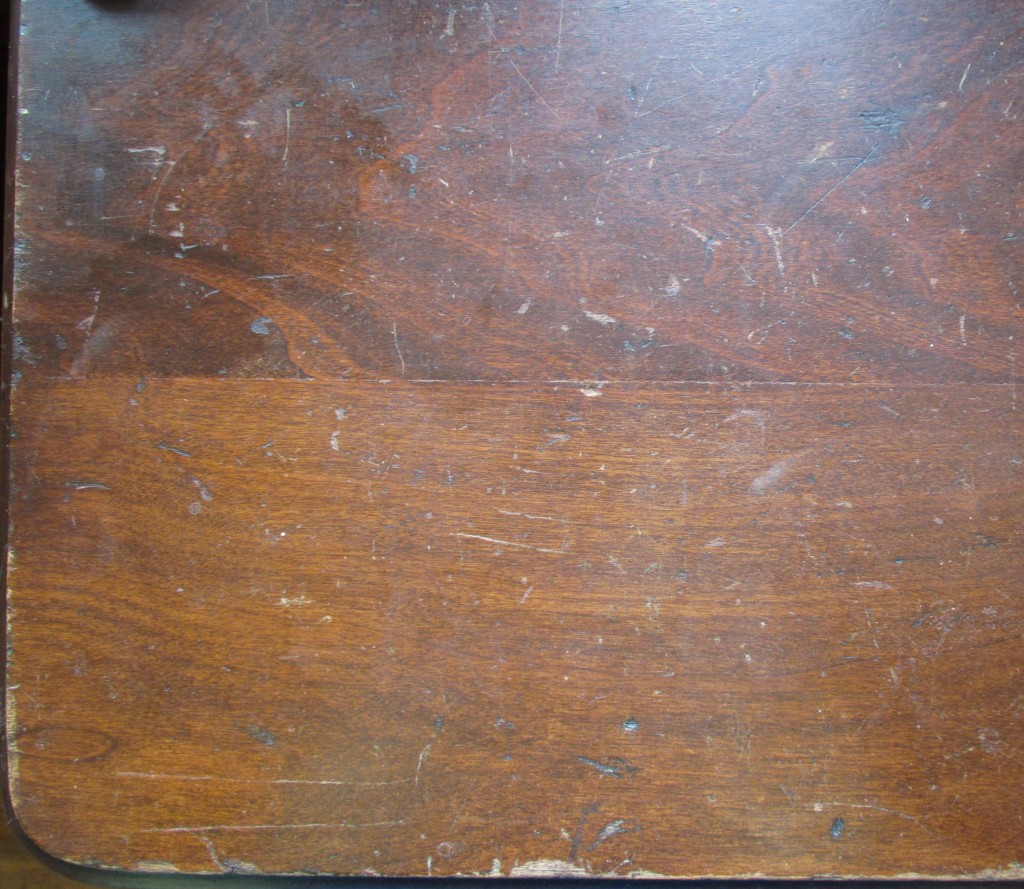 I left the mayonnaise on overnight, wiping it off in the morning. The water mark was still there although noticeably less apparent, so I repeated the overnight-mayo step the next night.
That water mark is still there, but barely so. Really not noticeable in real life. I had been tempted to combine this project with using up the Nayonaisse in my refrigerator, but wanted to follow the directions in able to report back to ya'll. (Seriously, that stuff should be called "Natty-ass-aisse." It is that disgusting.)
Verdict — Successful Pinterest tip.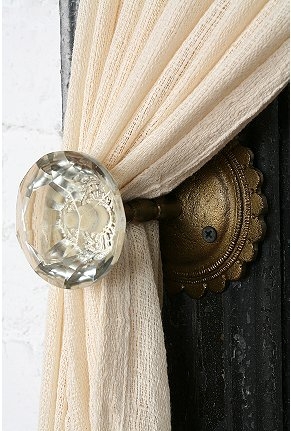 See? So cute, so totally ripe for a DIY lookalike project. I already had a pair of vintage glass doorknobs from Goodwill, so all I needed was the round backplate piece, some extra hardware and a tube to cover the center post. The backplate I found at an architectural hardware store down the street. I explained myself to the owner, and he helped me problem solve the project and even drew me up some plans.
This is again another reason to support locally owned businesses. Would the "owner" of Home Depot help you figure out a home improvement project?!
The only piece I was missing was the tube. I ended up dismantling a curtain rod and using a pipe cutter to cut off a few small lengths that overlapped in the center, which made me feel like a freakin' genius. I used leftover gold paint from my chalkboard cupboard project to coordinate the metallic elements.
The Silver doorknobs, black tubes and gold backplate need a little coordination.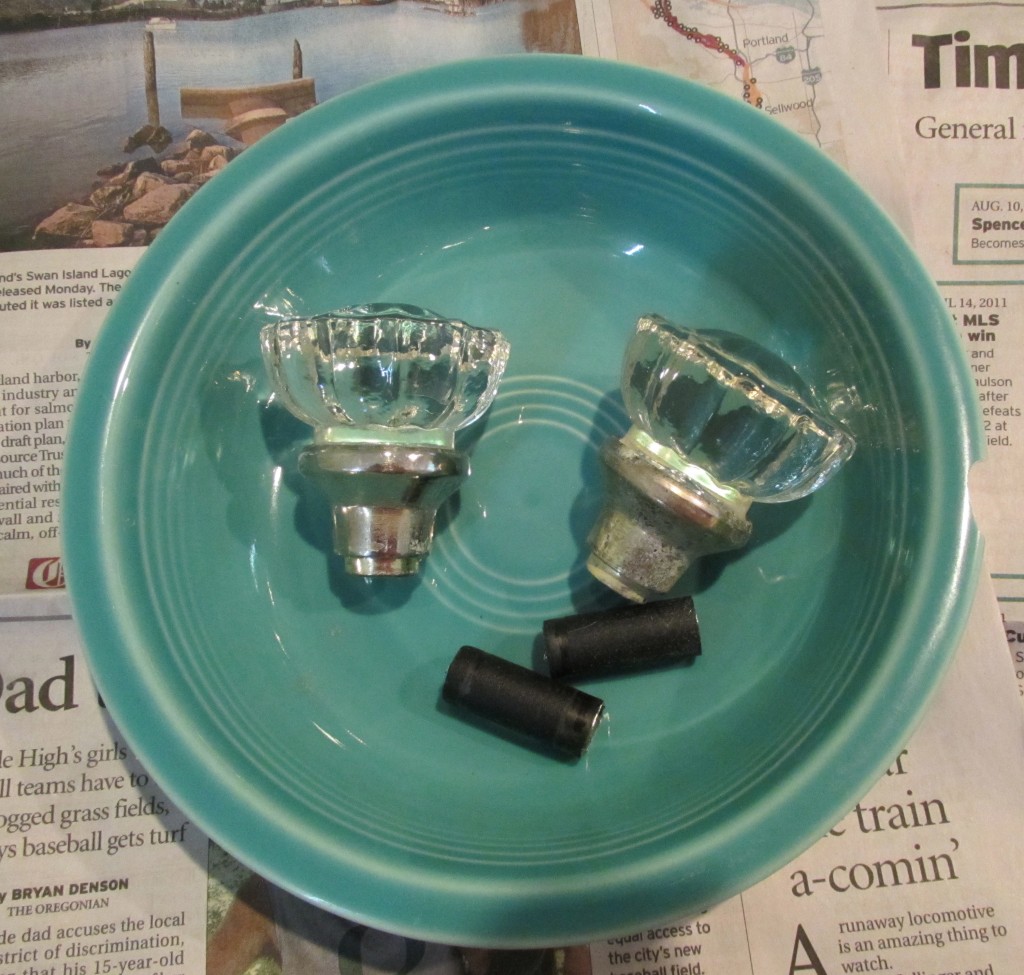 The Midas touch: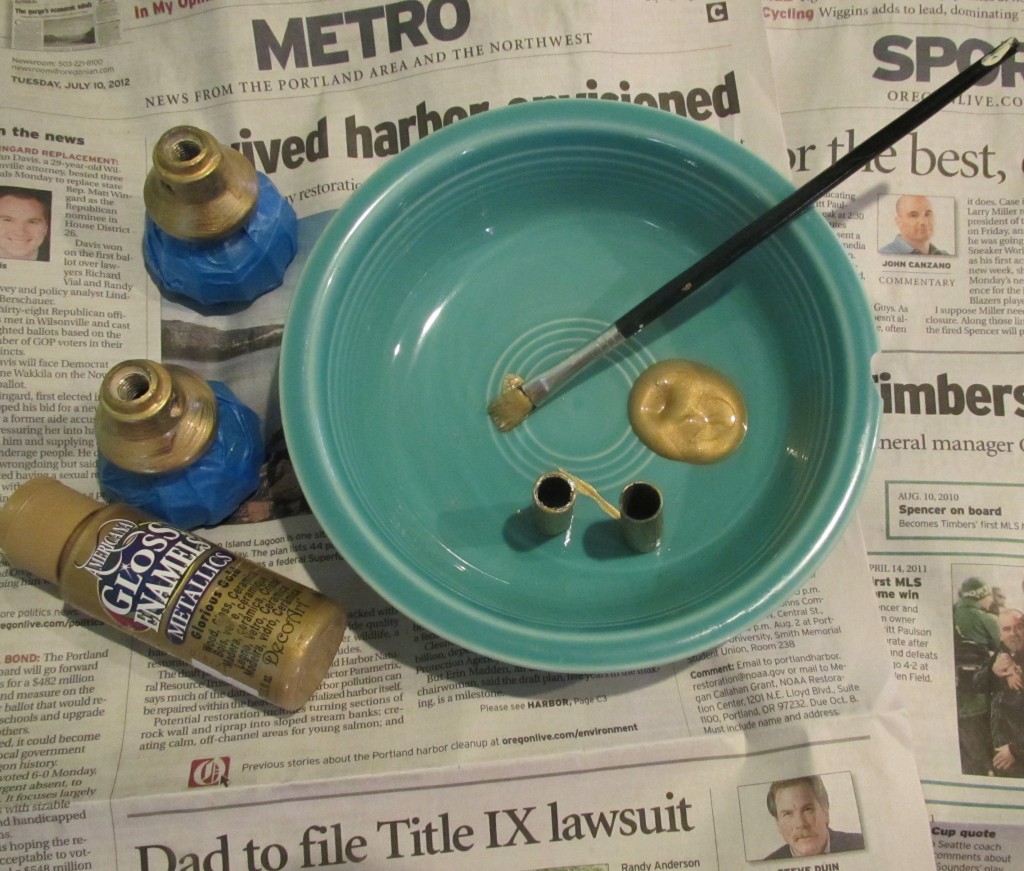 I still need to shorten the central posts enough to install the curtain tie-backs, but am otherwise done with the project.
Bow down to the awesomeness: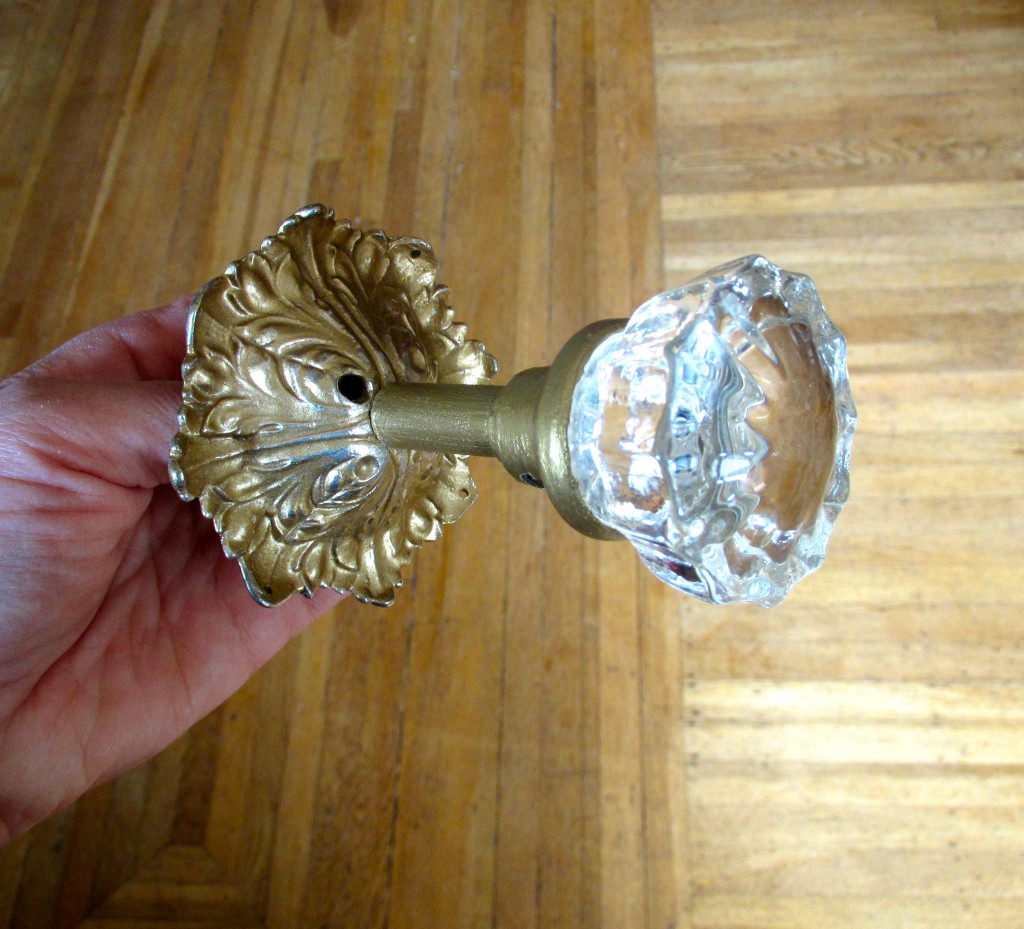 I'll make sure to post pictures when they're installed.
Pinterest project —  Successful!
Have you attempted any Pinterest projects? Please share your stories and links in the comments section below.