Many Non-Consumer Advocate readers assume that the reason why I'm able to find so many great things at Goodwill is because Portland, Oregon thrift stores are magically superior.
Yeah, I wish.
I'll let you see for yourself. Here are a few photos from a recent trip: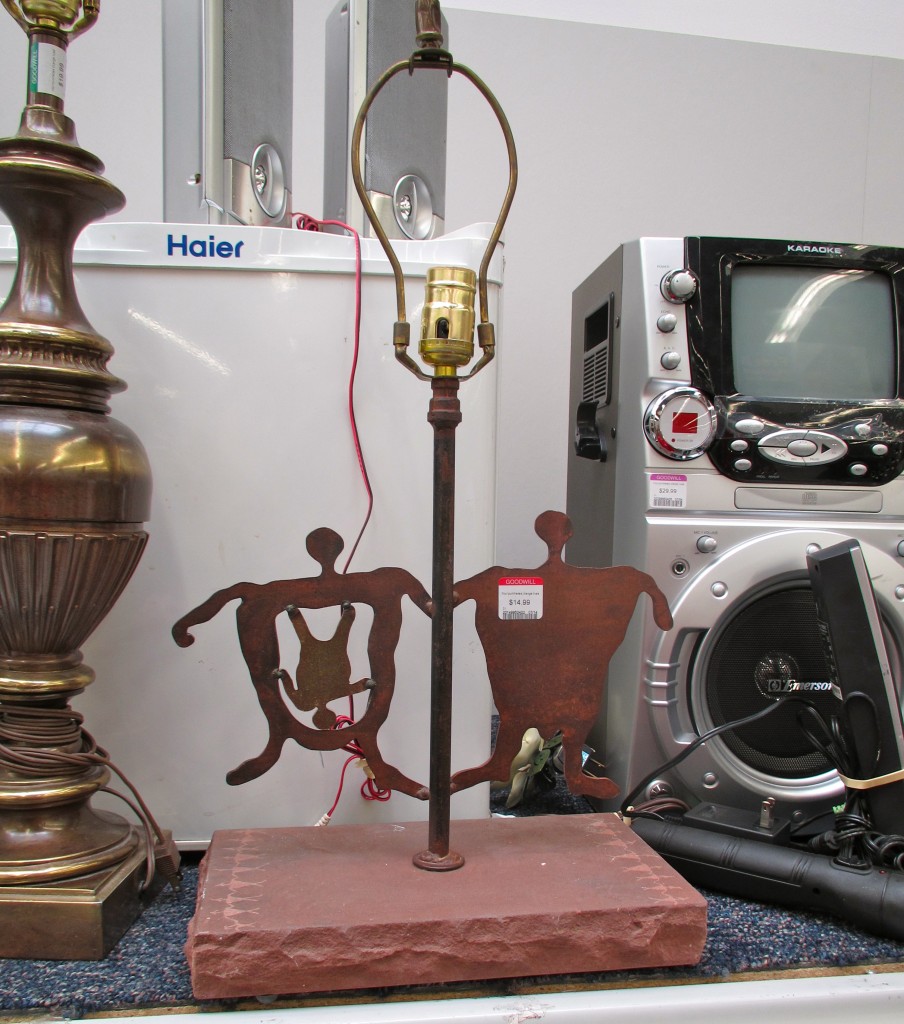 It's a lamp styled like ancient cave paintings. And the woman has a kindergartener from her crotch right up to her clavicles. Perhaps it was designed to be a reproduction deterrent for teenage girls. Ouch.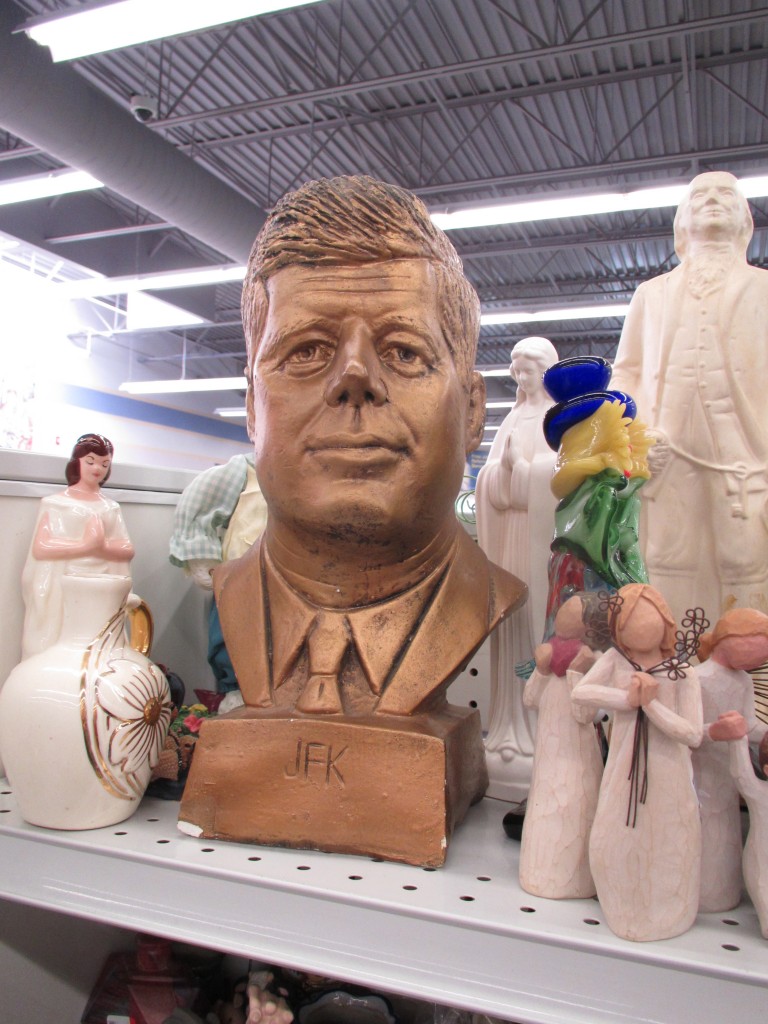 A bronze painted plaster bust of President Kennedy. Bags under the eyes, check. A super wrinkly forehead, check. Hair like Justin Bieber, check. Even Marilyn Monroe would turn down this hot mess.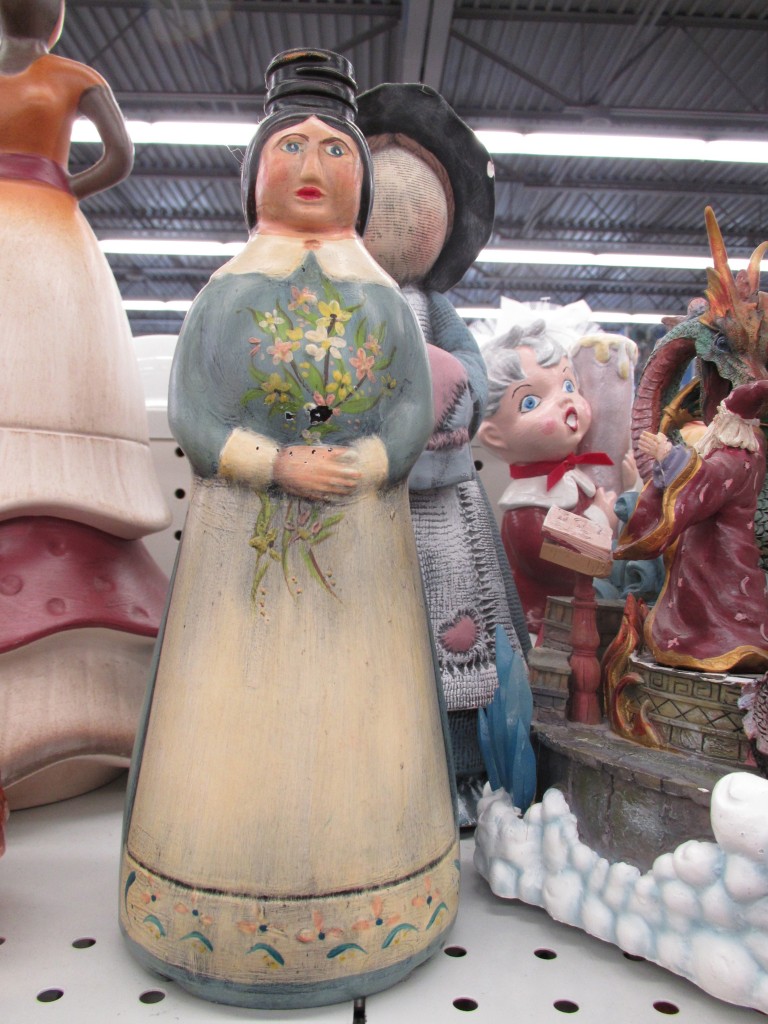 A crafted Mrs.Buttersworth bottle. Every thrift store has one. Go head and look in your own thrift store, I dare you!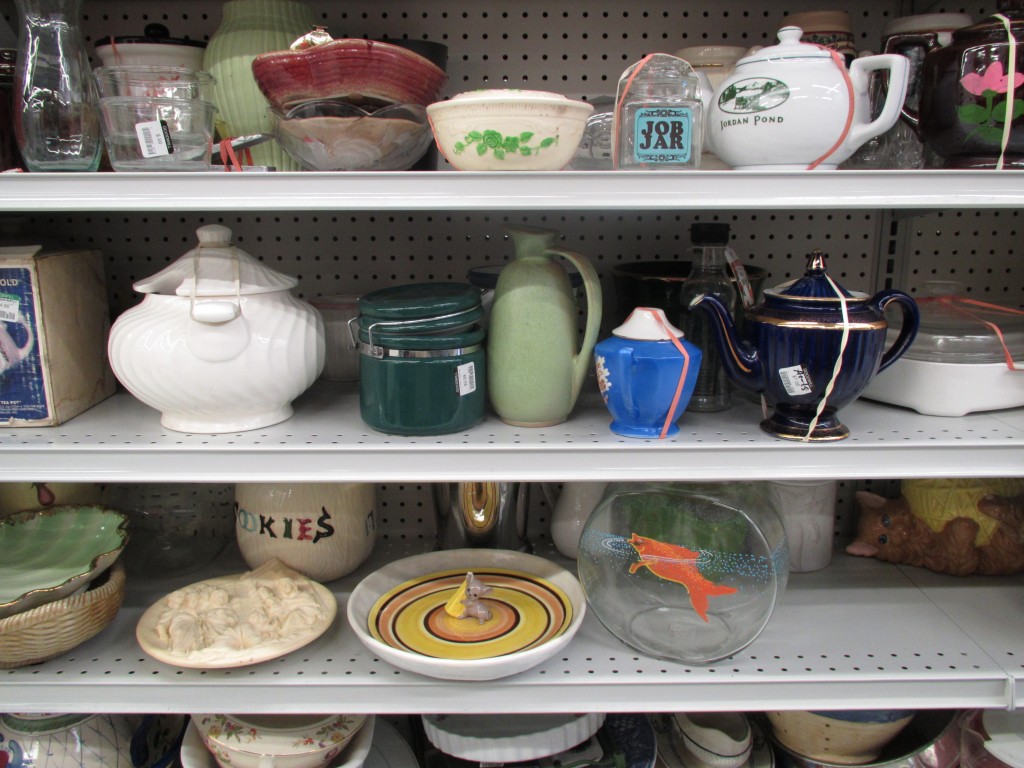 A hodgepodge of glass and pottery items. A few cute vintage items, but mostly overpriced.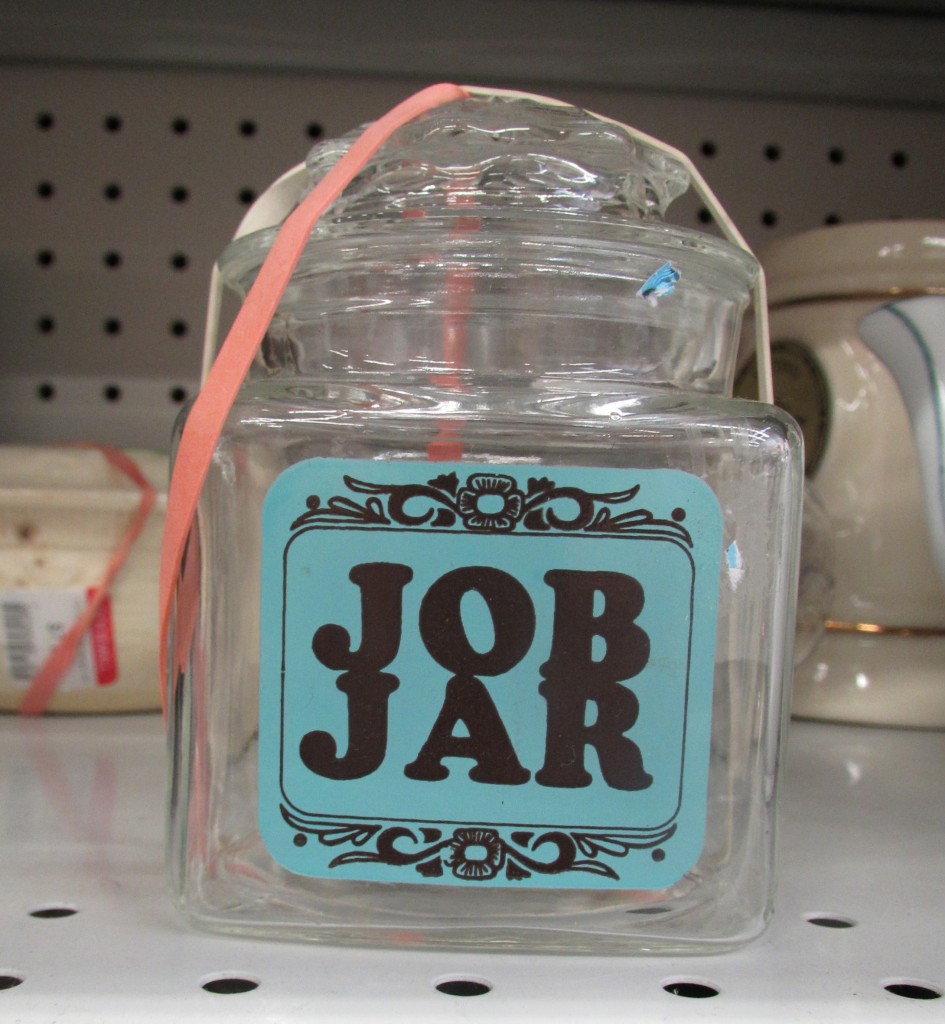 I was momentarily enchanted by this "Job Jar." My family used to do our own version of the job jar when I was a kid. The jar would be filled with slips of paper describing different household chores. And mixed in with the dreaded "Scrub the basement toilet" would be "Go read a book for 15 minutes" and "Go give mom a hug." Of course, it's not actually necessary to have a single-tasking jar for the job, which is why it's at Goodwill in the first place.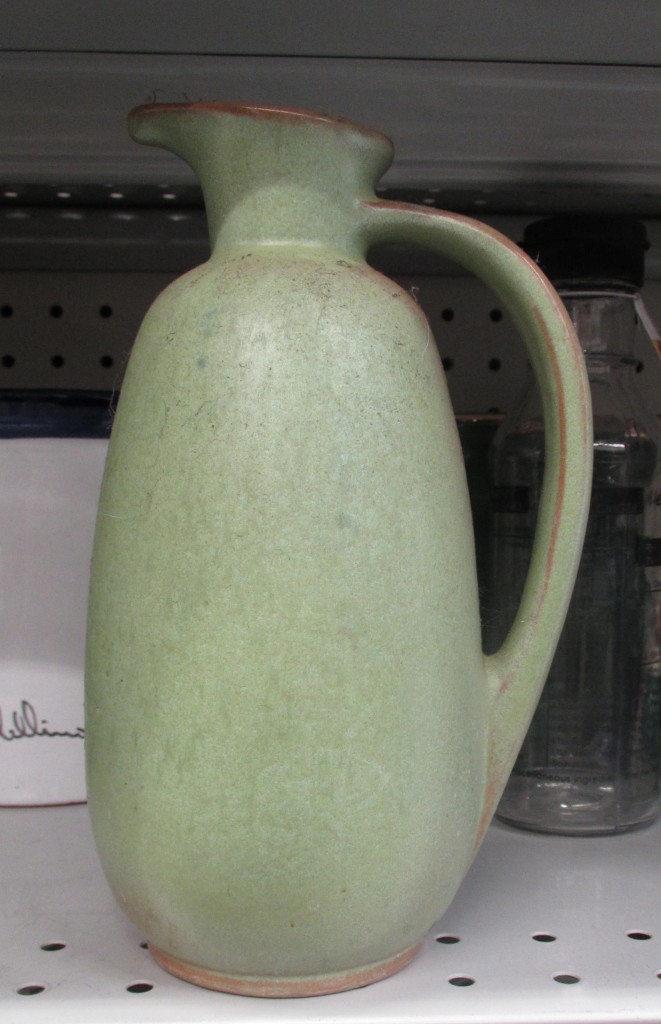 But did you spy this lovely little antique Frankoma pitcher, perfect for my 1914 Craftsman home, and priced at only $4.99? I had  hoped it would be worth hundreds of dollars, but it actually only sells for $19.99 on eBay. (Hey, a girl can dream!) However, this puppy came home with me and now holds flowers on our entryway table.
Sometimes the best stuff at Goodwill is the stuff you leave behind.
Katy Wolk-Stanley
"Use it up, wear it out, make it do or do without"
Click HERE to follow The Non-Consumer Advocate on Twitter.
Click HERE to join The Non-Consumer Advocate Facebook group.
Click HERE to follow me on Pinterest.