I have a wide range of friends. From my suburban coworkers to my city-loving neighbors. And there there are my blogging buddies, specifically Rowdy Kitten's Tammy Strobel. She, of the tiny house fame.
How tiny? This tiny: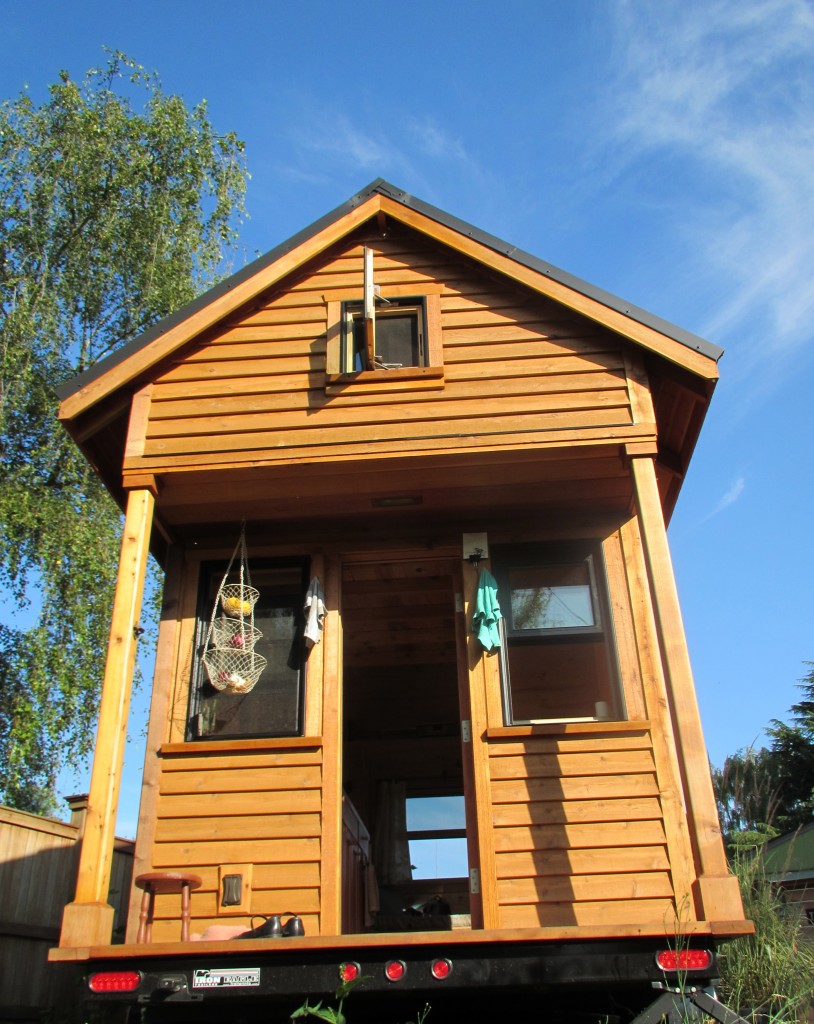 And even though I only had my very first tiny house tour the other day, I'd been to her previous small apartment a number of times in the past. And whenever I would spend time with her, I would come home and inexplicably have the urge to declutter. Not because I was trying to get my own family ready for tiny house living, but because I would love for my own house to only hold the things that we love and the things that we need. Which are actually pretty accommodating parameters if you think about it.
So yesterday my son and I spent the afternoon doing nothing but getting rid of stuff.
Here's what we decluttered:
Did a sweep of the house for anything that could go to Goodwill. We filled a laundry basket with unworn clothes, plus a couple of grocery bags of miscellaneous items.
Pulled together a surprisingly large number of beat-to-hell sneakers to take to the Nike Outlet to be shredded for artificial turf.
Returned library books.
Returned a Redbox DVD. (Hey, I count it as decluttering!)
Collected all the returnable bottles and cans to be taken back to the store.
It may not sound like much, but it's these small declutter sessions that keep me on top of the house.
And happy, like this: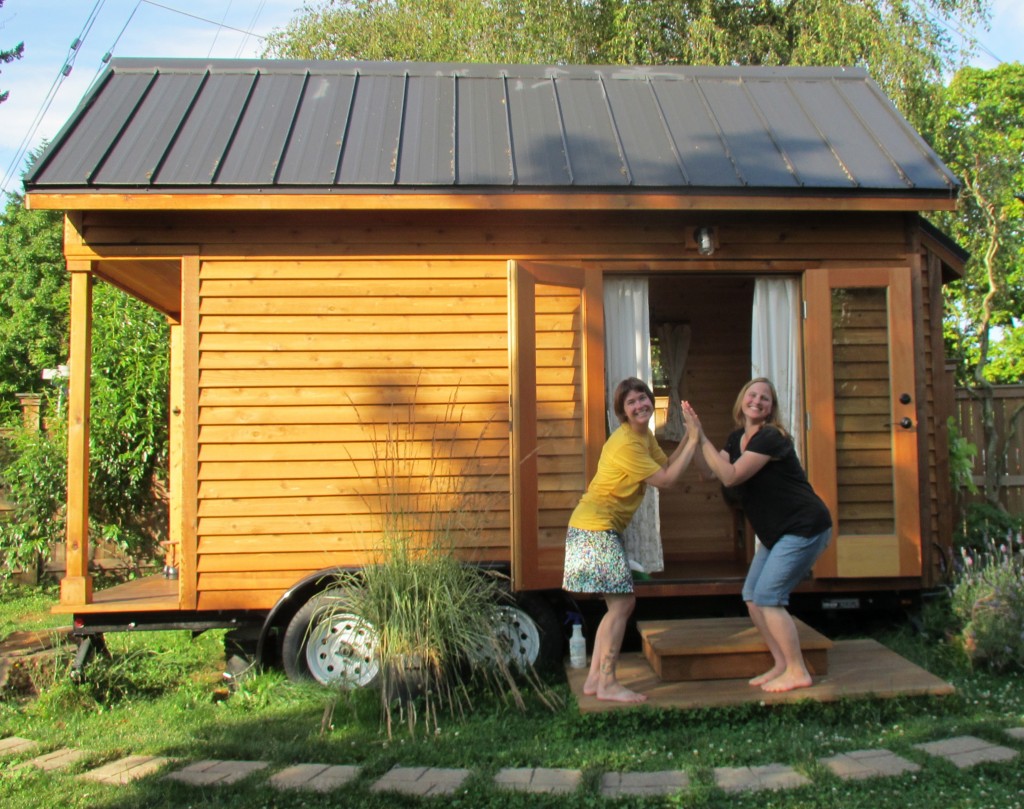 Katy Wolk-Stanley
"Use it up, wear it out, make it do or do without"
Click HERE to follow The Non-Consumer Advocate on Twitter.
Click HERE to join The Non-Consumer Advocate Facebook group.
Click HERE to follow me on Pinterest.