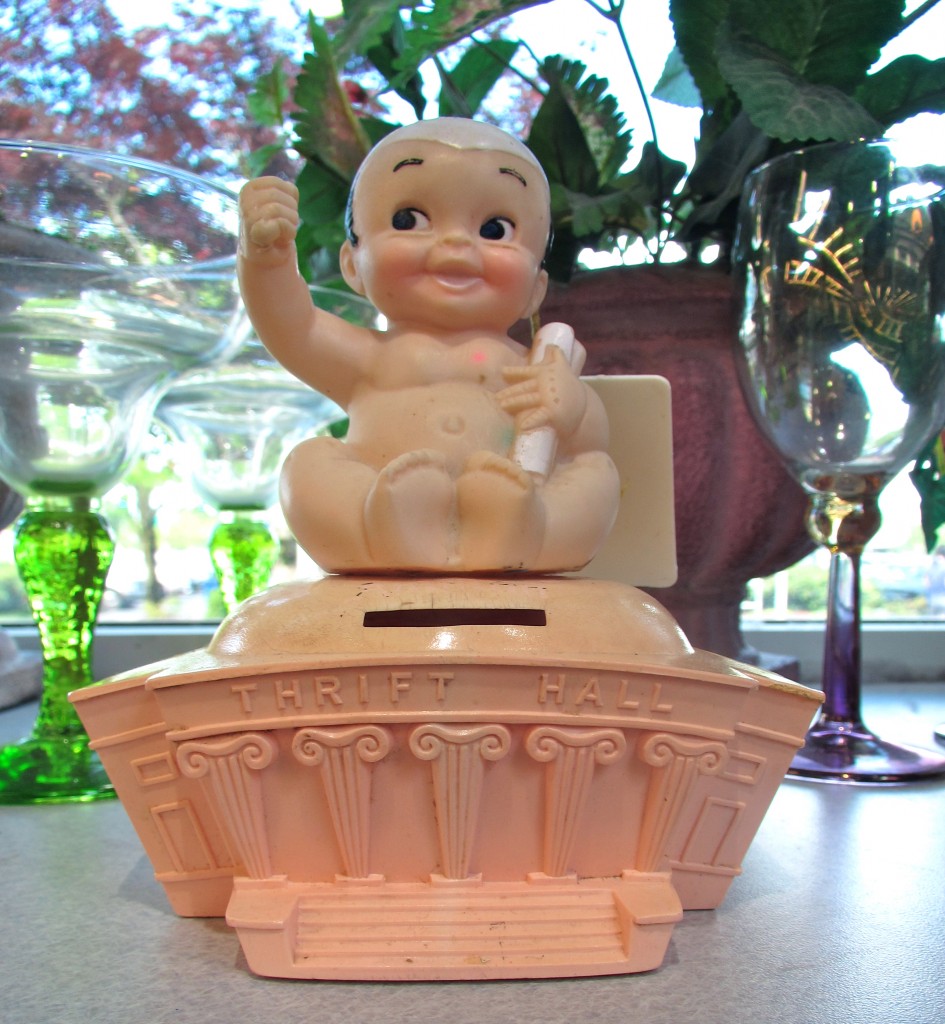 This is how I know I'm getting better about not buying every cool thing I come across in thrift stores. I didn't buy this "Thrift Hall" baby bank!
However, it was mighty tempting.
Sniff.
Katy Wolk-Stanley
"Use it up, wear it out, make it do or do without"
Click HERE to follow The Non-Consumer Advocate on Twitter.
Click HERE to join The Non-Consumer Advocate Facebook group.
Click HERE to follow me on Pinterest.