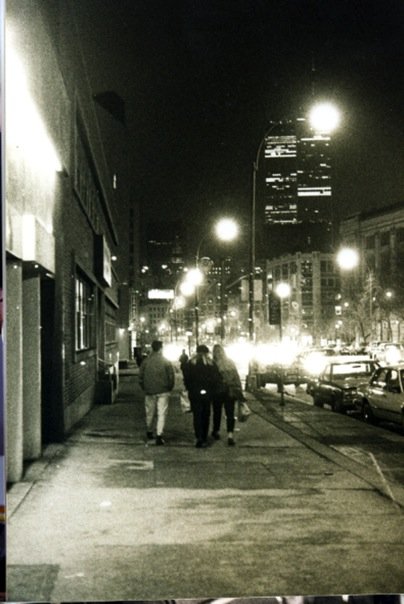 I received this Ask Katy letter in my inbox about how to find the cheap in New York City. I lived in NYC from 1988 – 1990, and although a few years have passed, much has remained the same.
First off, here's the letter:
Dear Katy,

I have just discovered your blog and I love it!  Just like you, I feel that being a frugalista is about being creative while directly benefitting from it.

While I love reading your blog, I live in New York City.  While I'm sure that Portland isn't cheap, I'm sure that it isn't New York in terms of the cost of living.  A lot of your advice seems to apply to people that live in smaller cities, in rural areas or the suburbs.

One thing that New York does offer that is free or very cheap are great entertainment opportunities.  Beside that, there doesn't seem to be anything else that is cheap or free here.  I was wondering if you or your audience is aware of anything else that is cheap or free here and could maybe enlighten me about them?  I would greatly appreciate it.

Sincerely,
Tonica
Well Tonica, first of all I complete agree about the cheap and free entertainment available to one and all in New York. I don't remember paying more than a few bucks for any entertainment when I lived there. And although I wasn't officially frugal at the time, I almost always brought my lunch to work with me, hunted down cheap places for my haircuts and walked instead of taking the subway if it was less than a few miles. Cabs? Fuggedaboutit.
New York is unique, as the real estate prices are insane, but you really don't need to own a car. You walk everywhere, so you don't need to belong to a gym. The pressure to dress well is heavy, and consumer temptation is everywhere.
Working as a receptionist in a marketing office, I only made $18,000 a year, but at the time I felt like a millionaire. It felt like so much money! I even automated my savings because I always had money leftover!
My boyfriend and I had friends who liked to go out all the time, which we joined in on. However, I had my tricks to keep it cheap. When we went to a particular Mexican restaurant, I would always order rice, beans and tortillas instead of anything off the menu. And instead of downing margaritas all night, I would slowly nurse a single drink. It may sound dull, but I assure you that it wasn't.
For Tonica I would recommend that she make sure to eat a little something before leaving her apartment, examine where her money is going, (daily coffee habits, etc.) and resist trying to have an expensively styled apartment. Also to take a close look at how she spends money while socializing. Also, keep possessions to a minimum so she's not having to rent a bigger apartment than necessary.
But what advice so you have for Tonica? Have you lived in NYC or any other big city? Please share your tips and ideas in the comments section below.
By the way, the above photo is of my sister, a friend and I walking at night in New York City, circa 1989. You can see the World Trade Centers in the background.
Katy Wolk-Stanley
"Use it up, wear it out, make it do or do without"
Click HERE to follow The Non-Consumer Advocate on Twitter.
Click HERE to join The Non-Consumer Advocate Facebook group.
Click HERE to follow me on Pinterest.