You love it or you hate it. True, it can be a time suck, but it can also be an incredible source of inspiration. Like the very best haven or cooking magazine, but without the advertisements. (Can you tell I'm in the "love it!" camp?) However, it's very easy to spend all your time finding inspiration and then no time actually acting on it.
So I decided to beta test a couple of Pinterest tricks. Specifically those tricks which solve a household problem using stuff I already had on hand.
First off was a tip to use pop can tabs to double up hangers. This Pinterest tip originally came from IdeaBottle.Blogspot.com and appealed to me as it A: requires zero skills, and B: helps to organize my closets, something I geek-out over. (Seriously, I care more about how organized my closets are than what's actually in them!)
Here's how it works. You take a pop can tab and guide it over the top hanger, and then hang the bottom hanger through the tab. See? So easy!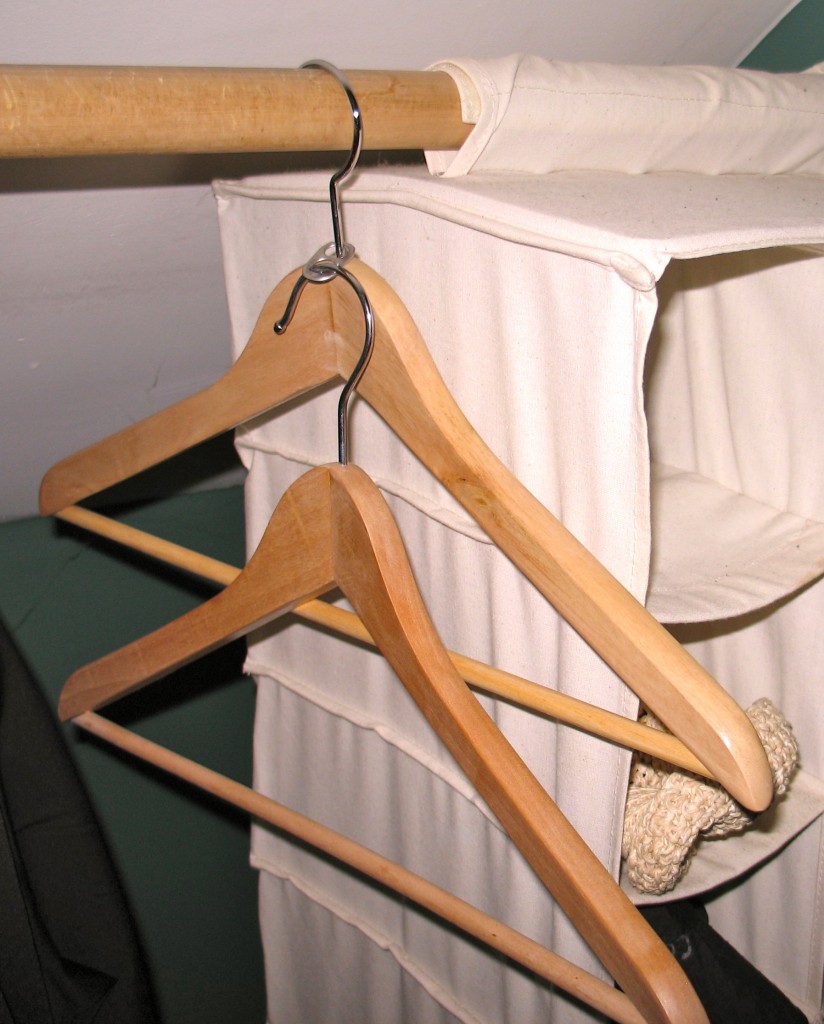 And here's how the coat closet looks after its pop can conversion. A little more organized with zero expense. And by the way, don't you love all my wooden hangers? I've been buying them in fits and spurts at thrift stores through the years. I finally have enough for the coat closet, (which is under the stairs and has no door, which means it has to look decent) as well as our bedroom closet.
My verdict? Successful Pinterest tip!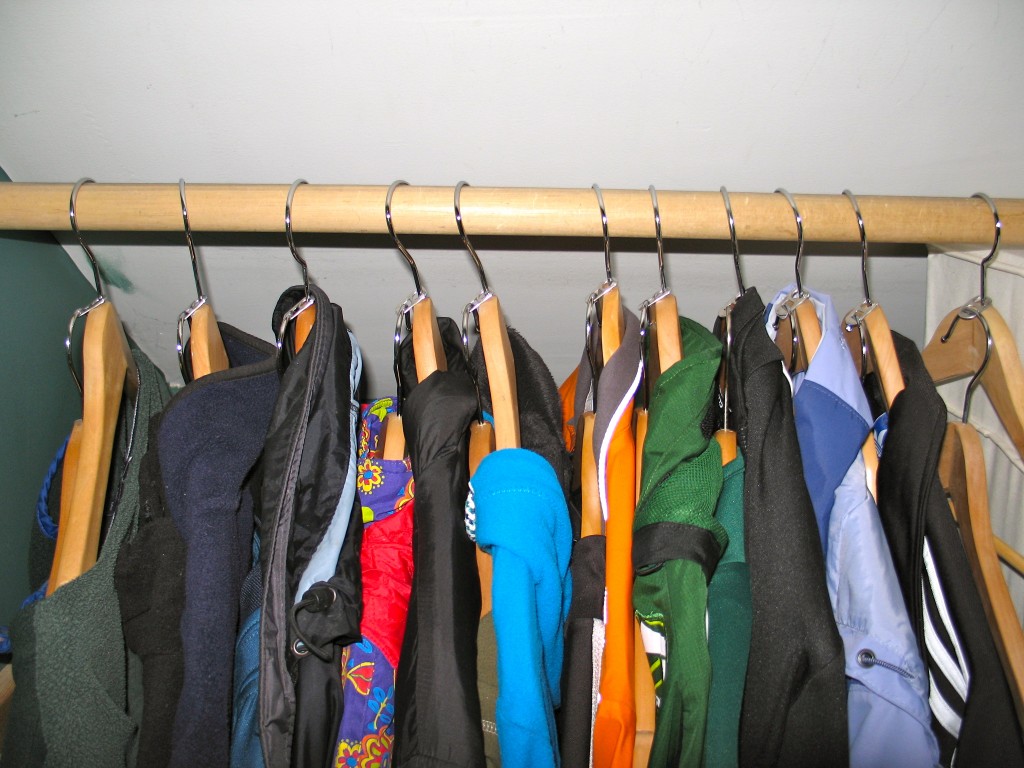 My second Pinterest test was to try a tip from TheHandmadeDress.Blogspot.com to remove DVD scratches using children toothpaste. (Why children's toothpaste? Because it's less abrasive than regular toothpaste.) This was another example of using on-hand supplies to solve a household problem. And lord knows I had enough scratched up DVD's to try this out on. And I even had a no longer used tube of Spongebob toothpaste that I would happily use up.
Here's how it works. You squeeze toothpaste on the DVD, and rub in concentric circles until the toothpaste is kind of dried out. Then rinse and dry.
Sadly, this tip did not work for me, even though I followed the directions perfectly. I even repeated the process, as the Harry Potter DVD really was quite scratched up. I'm thinking that this tip would work better on a slightly scratched DVD than an extremely scratched one, and am willing to try it again.
My verdict? This Pinterest tip was a bust.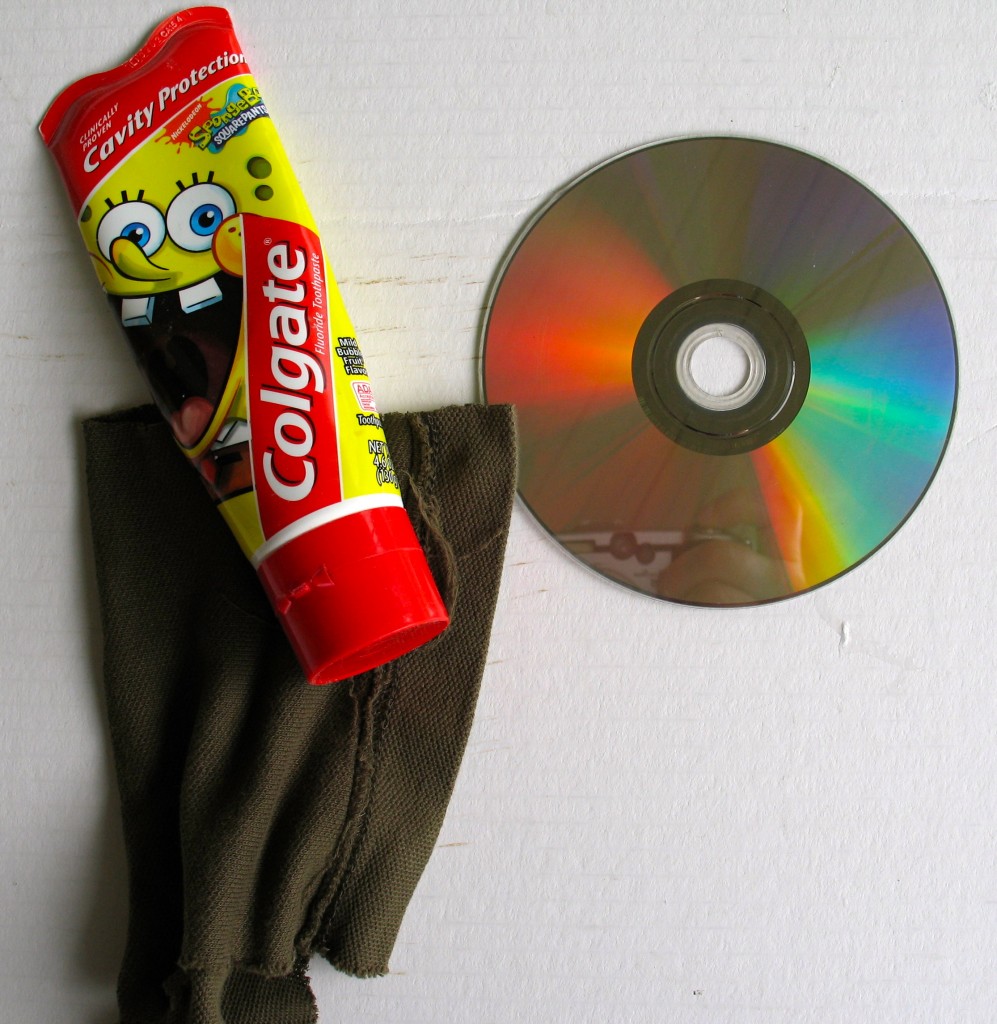 Have you found any Pinterest tips (or really, an non-Pinterest tips) that have rocked your world? Please share your ideas in the comments section below.
Katy Wolk-Stanley
"Use it up, wear it out, make it do or do without"
Click HERE to follow The Non-Consumer Advocate on Twitter.
Click HERE to join The Non-Consumer Advocate Facebook group.
Click HERE to follow me on Pinterest.