I find all kinds of amazing ideas and inspiration on Pinterest. Yes, some of it is complicated and expensive, but mostly it's just clever uses for old stuff, and new ways of using under appreciated household items.
When I saw this gorgeous arrangement of cheerful tall forsythia stalks, I knew I could recreate the look using what I already had, because:
My forsythia was in bloom.
I already owned a lovely large vintage glass jar.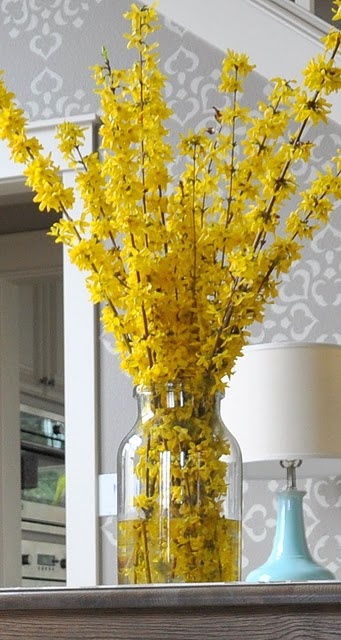 Yes, my forsythia is not as thickly flowered as the inspiration pin, but it's lovely nonetheless. (My yard is shady, so I'm lucky anything blooms at all!)
My cost? Free!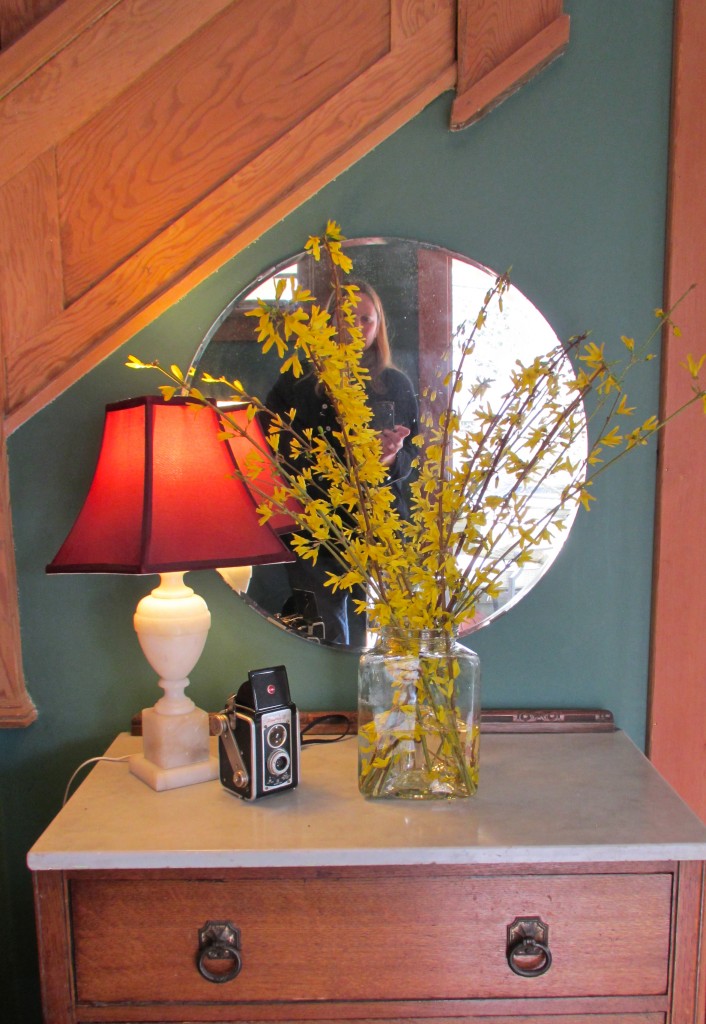 I saw a pin where the person used a gold leaf pen to freshen up a dowdy picture frame. I realized this was a perfect project for indoor months, so I walked over to my favorite art supply store for my own pen. Unfortunately they didn't stock gold leaf pens, (although they offered to order it for me) so instead I bought the gold-but-not-leaf variety.
Note: Here's the original post about using gold leaf pens.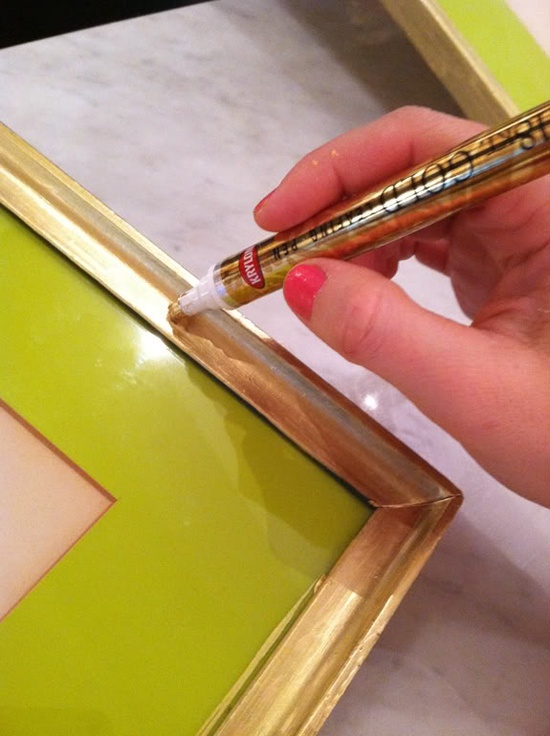 I own this wonderful vintage embroidery panel of a peacock, but I've never been too in love with the frame, which was a muddy white color. I would have spray painted it at some point, but it's professional framed, which means that there's kraft paper glued onto the back.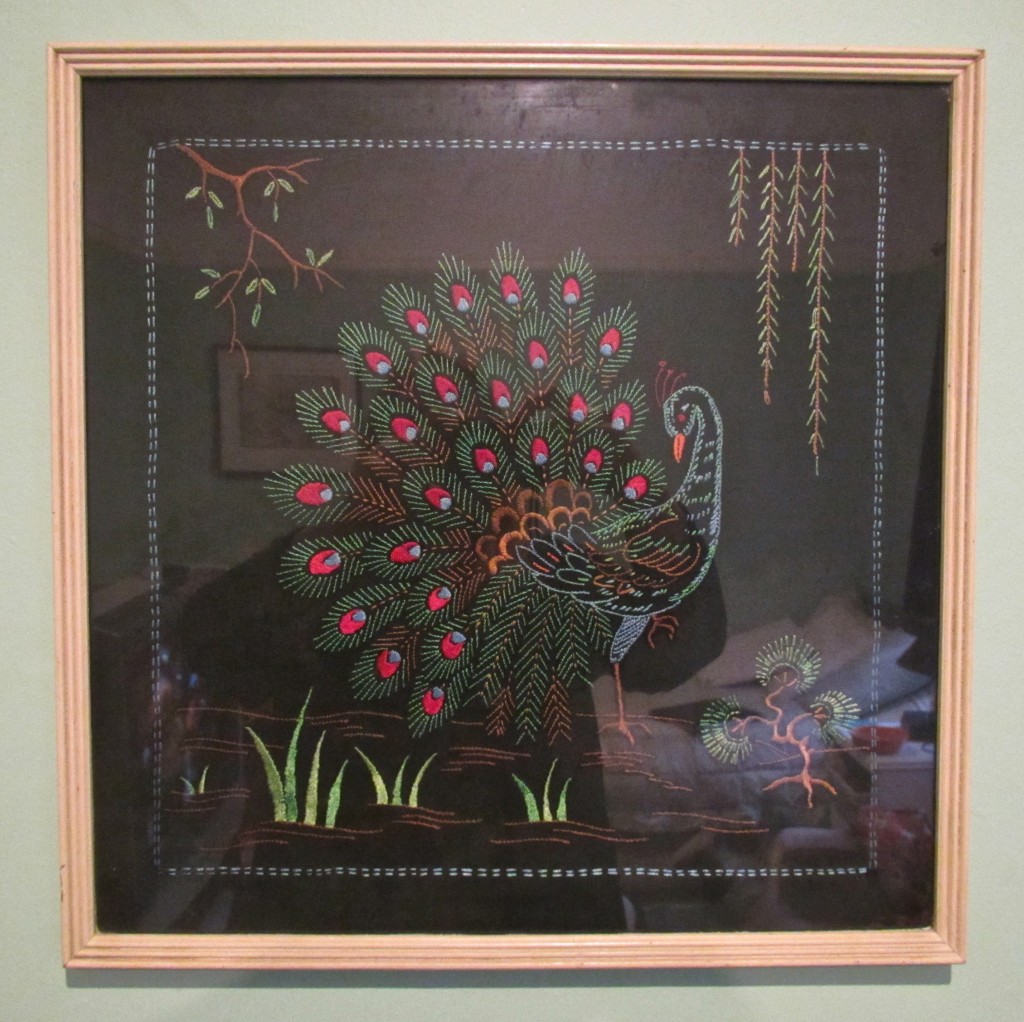 Luckily, all it took was a bit of time with the gold pen to make it truly shine. And I didn't worry about getting ink/paint on the glass, as it easily came off with a razor blade.
My cost? $3.50.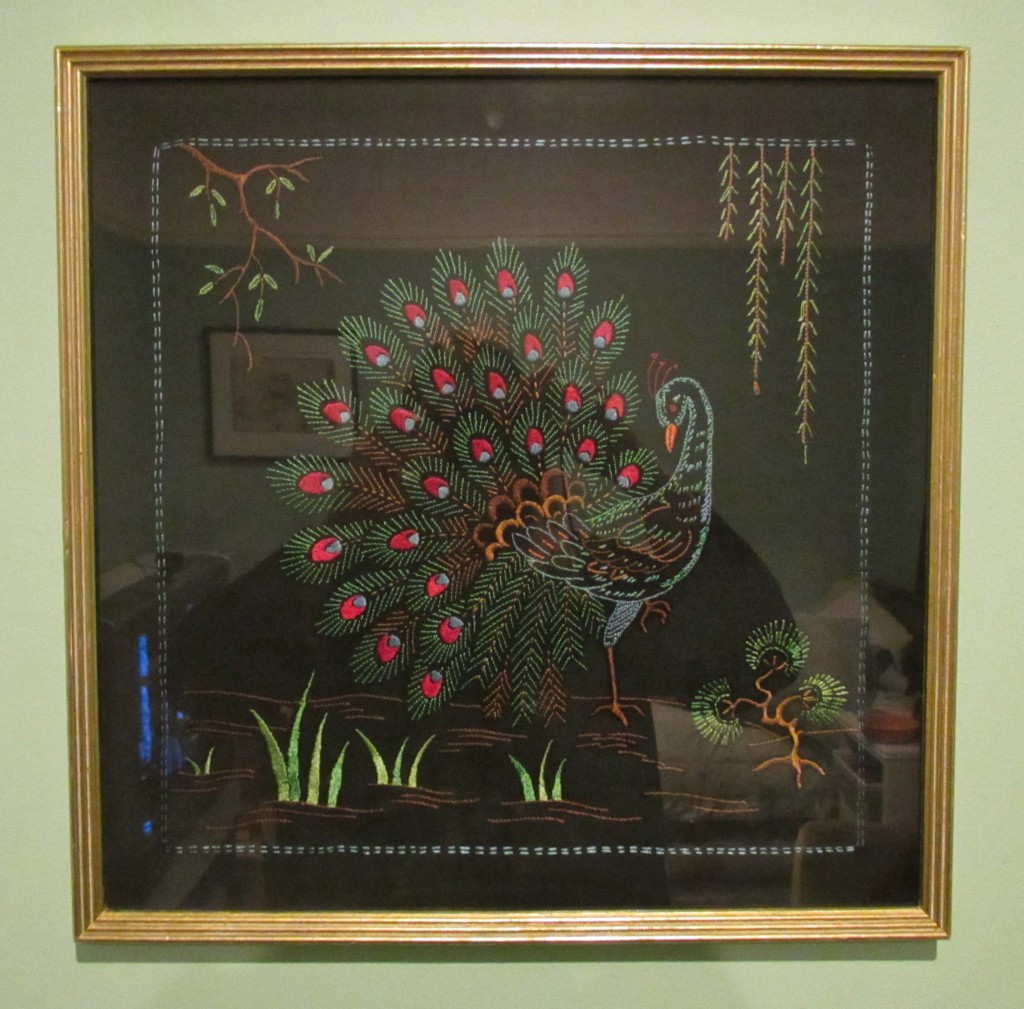 When I spied these Mod-Podged map clothespins, I knew this was the perfect project for me. Because, hello . . .  maps and clothespins? Katy likey.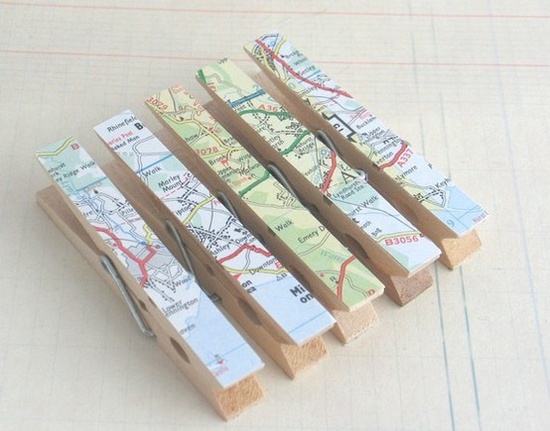 So I set to work with a vintage map and my trusty pot o' Mod-Podge. It's hard to tell in this photo, but I used grey and weathered clothespins for this project, as it's a perfect opportunity to freshen them up. I ended up making around thirty of these bad boys, as once I started it was hard to make myself stop.
I'm already using them as cereal bag clips, as well as to clip drying Ziploc bags to my kitchen cupboards. Much cuter than a regular clothespin!
Cost: Free!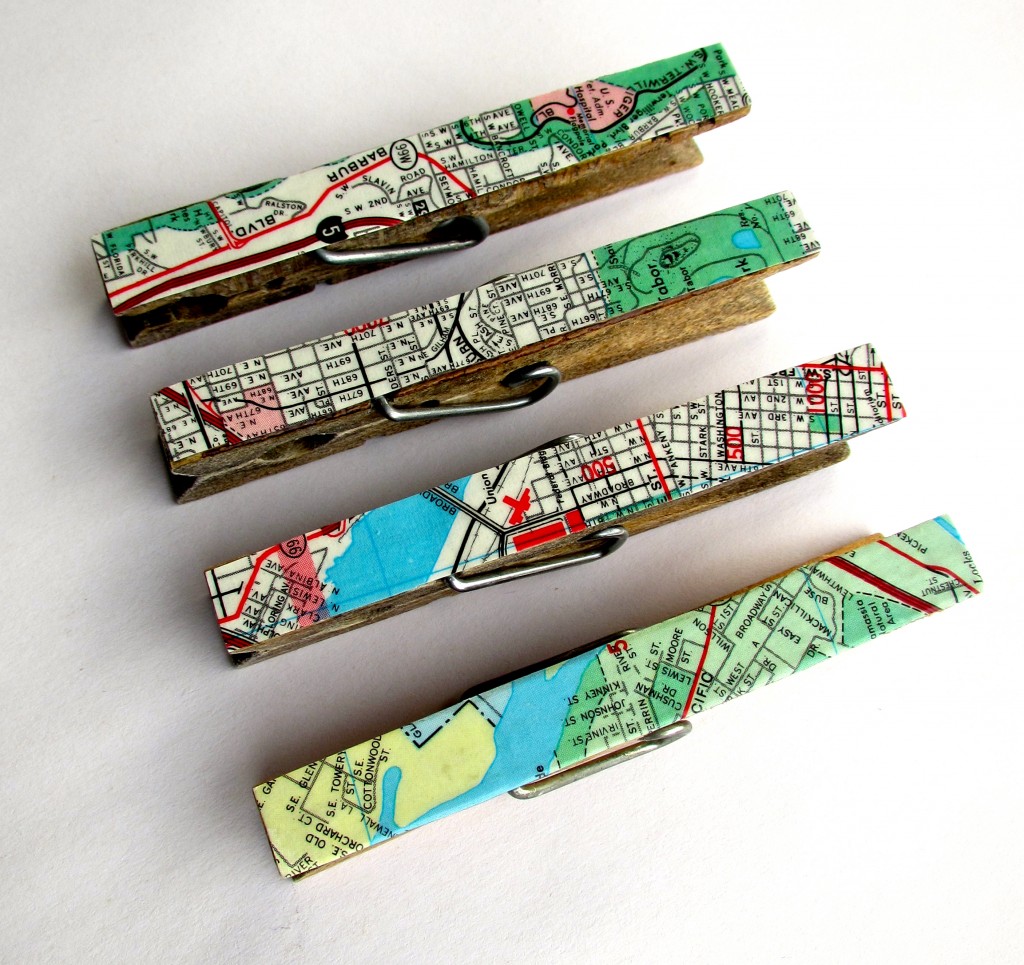 Remember my Pinterest Challenge chair?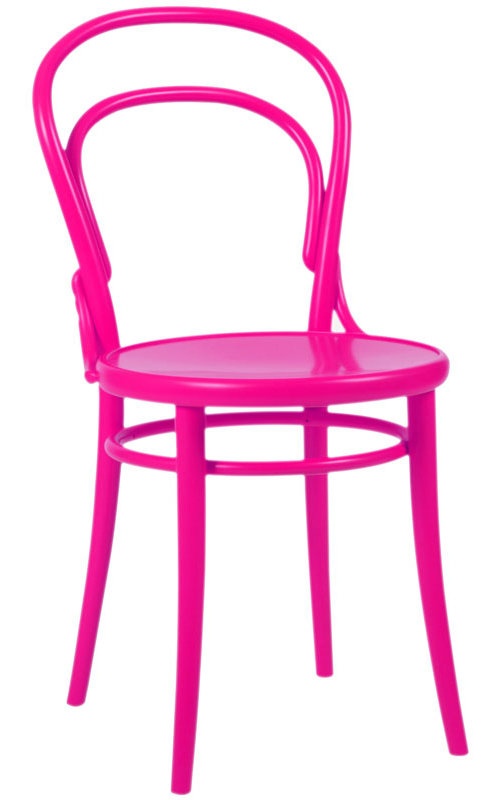 So cute painted bright apple green in my son's room?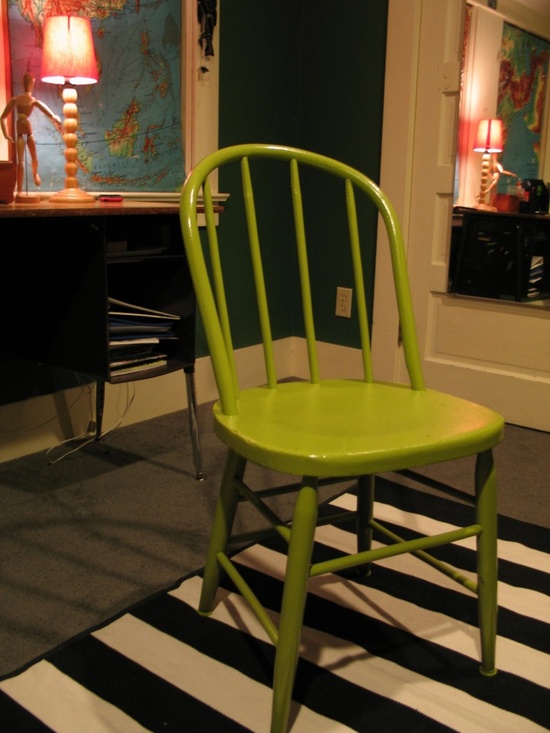 My husband stood on it to reach the ceiling, and this was the result. Yup, free "Chair Kit."
So far, no takers. But I did just place a Craigslist ad to see if I could drum up a new owner.
Update: Someone took the chair. Hooray!!!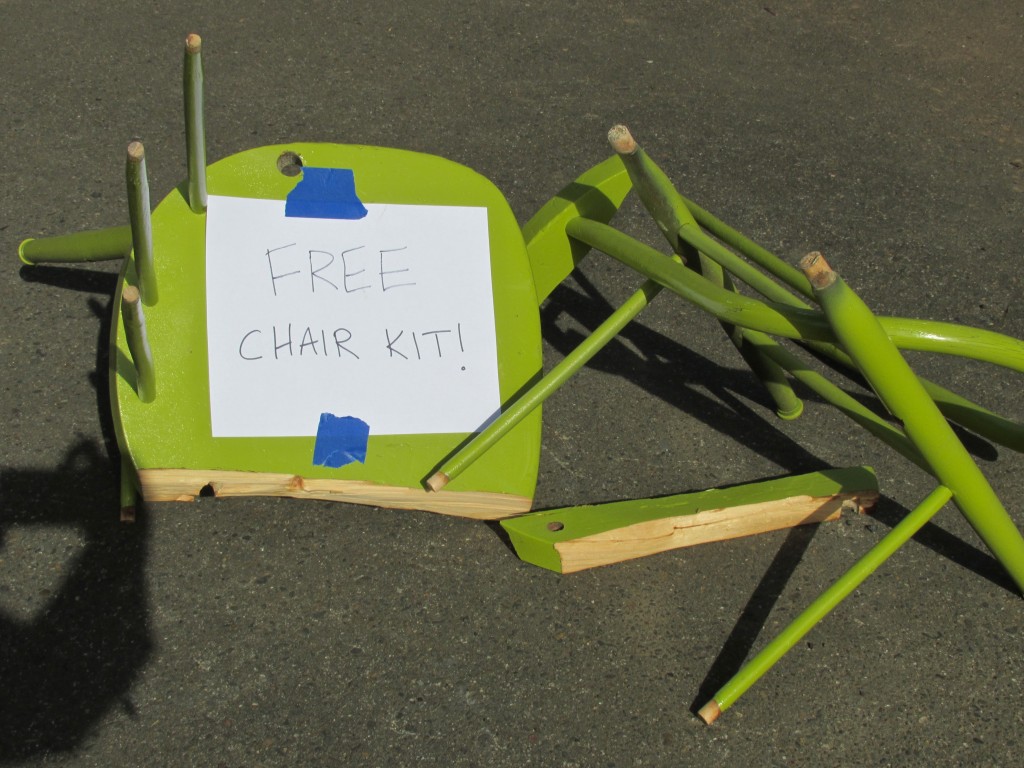 Are you a fan of Pinterest? I know it gets a bad rap as a colossal time waster, but I only spend time on it when I'm watching TV, so really there's a no harm.
Plus, I get so many great ideas!
Click HERE to follow The Non-Comsumer Advocate on Pinterest!
Katy Wolk-Stanley