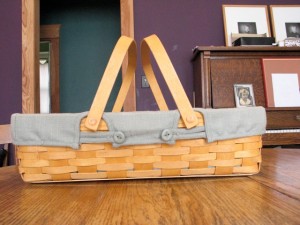 Portland, Oregon is known for its rainy weather, and today is no exception. Luckily, there's still lots to do in an indoor environment. For example:
List unwanted items on Craigslist!
Which is what I'm doing today.
So if you're in the market for a Longaberger basket or some Hanna Andersson pajamas, you're in luck. Me? I'm just looking for an excuse to sit at home and drink tea. And if I happen to make some money while decluttering the house, all the better.
Katy Wolk-Stanley
"Use it up, wear it out, make it do or do without"