I read somewhere recently that "Repair is a radical act," so get ready to read all about my radicalism!
I've had the same G.E. vacuum cleaner since 2001. It predates the Dyson craze and certainly came before adorable little robot vacuums. It's a no frills model and I bought it because it had a HEPA filter when they were normally only available on higher end models.
Like all the appliances I own, My goal is to keep this one running for as long as possible, both for financial and environmental reasons. (The most eco-friendly item is the one that's already manufactured.) I've zero interest in upgrading to a better/newer/sleeker model as it does the job of keeping our rugs decently clean and company ready.
The one and only problem with this vacuum is that the hooks to wind the electric cord have both snapped. The bottom one clean off and the top one in half twice now. Not enough of a problem to consider replacing the vacuum, but still irritating. I glued the top piece back together maybe six months ago, but it broke again a couple days ago.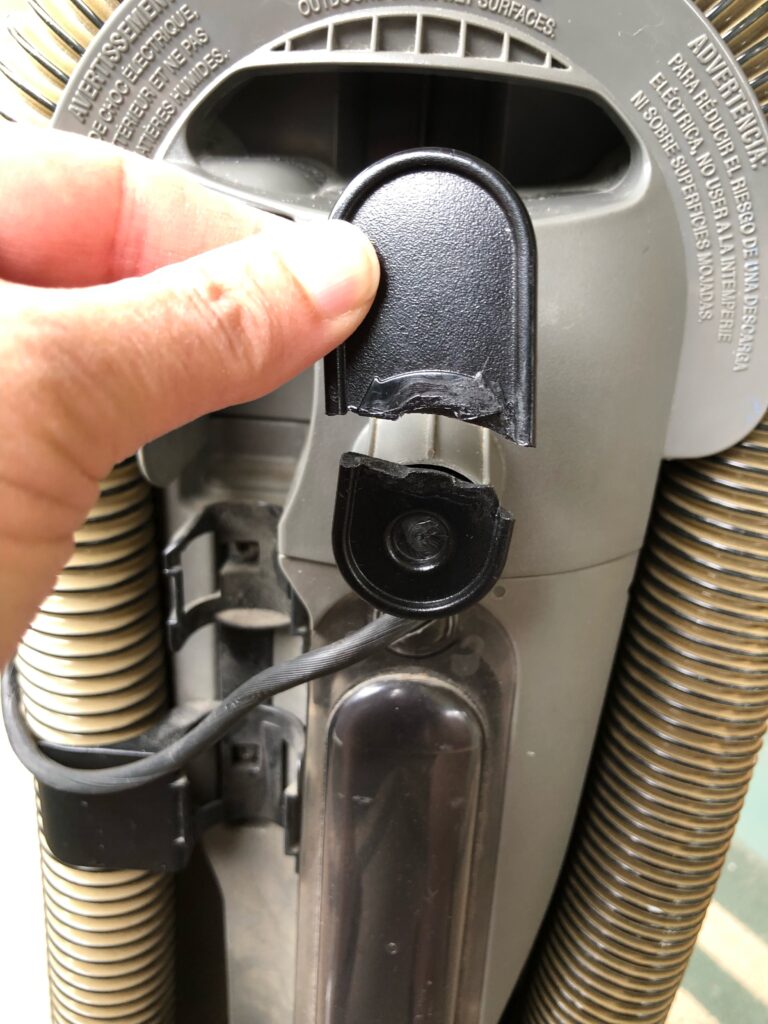 I wanted a repair to last longer than six measly months, so I set out to find a small hard plastic piece to bolster the repeat repair. I didn't locate one, but I did come across a piece of wood that would work. Would this be a pretty repair? Nope. But would it be a functional repair? Yup!
I pulled out some epoxy glue, (which I had on hand from a previous project) and generously slathered it on. I did not scrimp whatsoever, as I wanted this to be a terminal repair.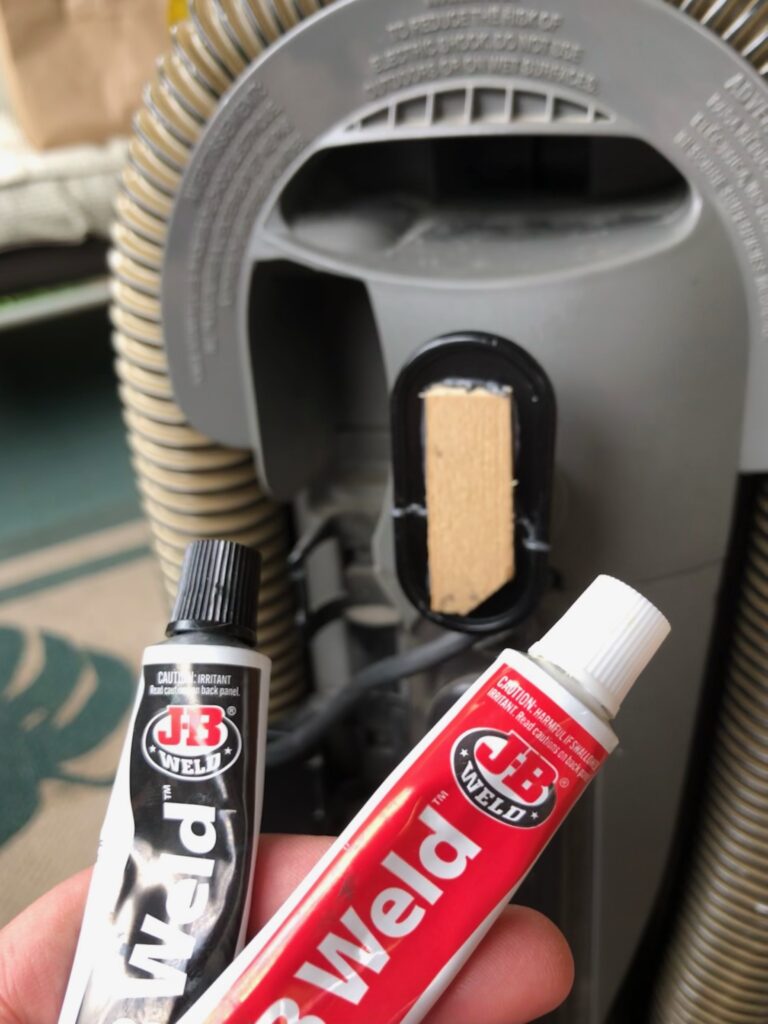 So. Much. Glue!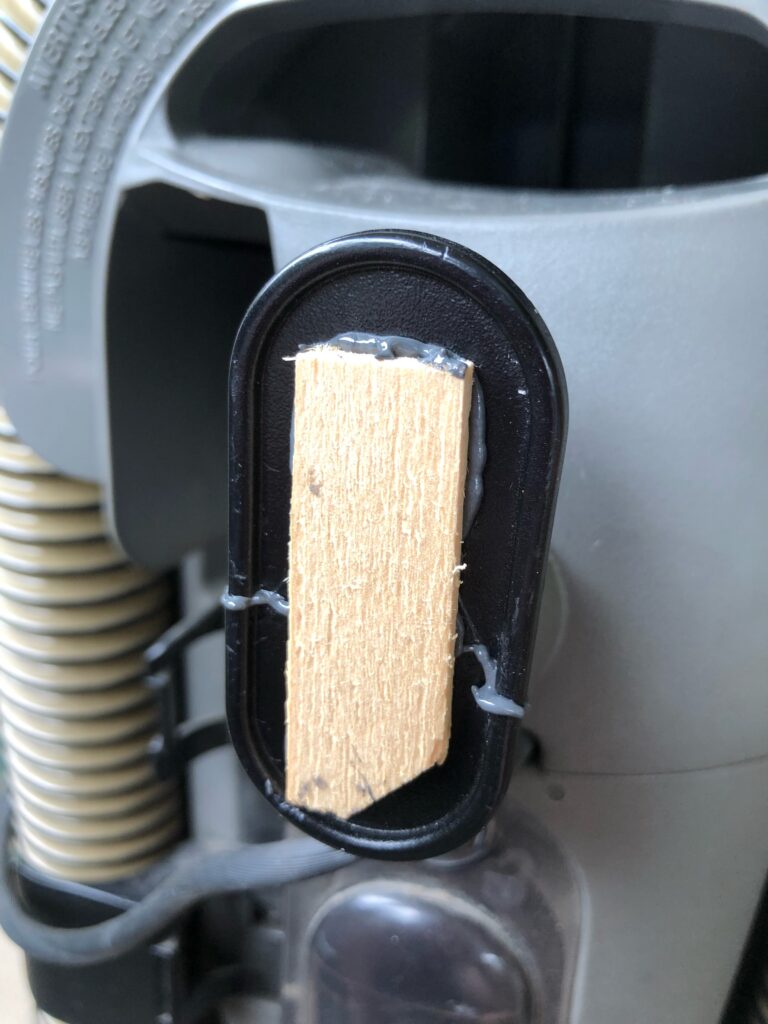 And then, because I apparently care an eensy bit about the aesthetics of my vacuum I colored over the wood with a permanent marker.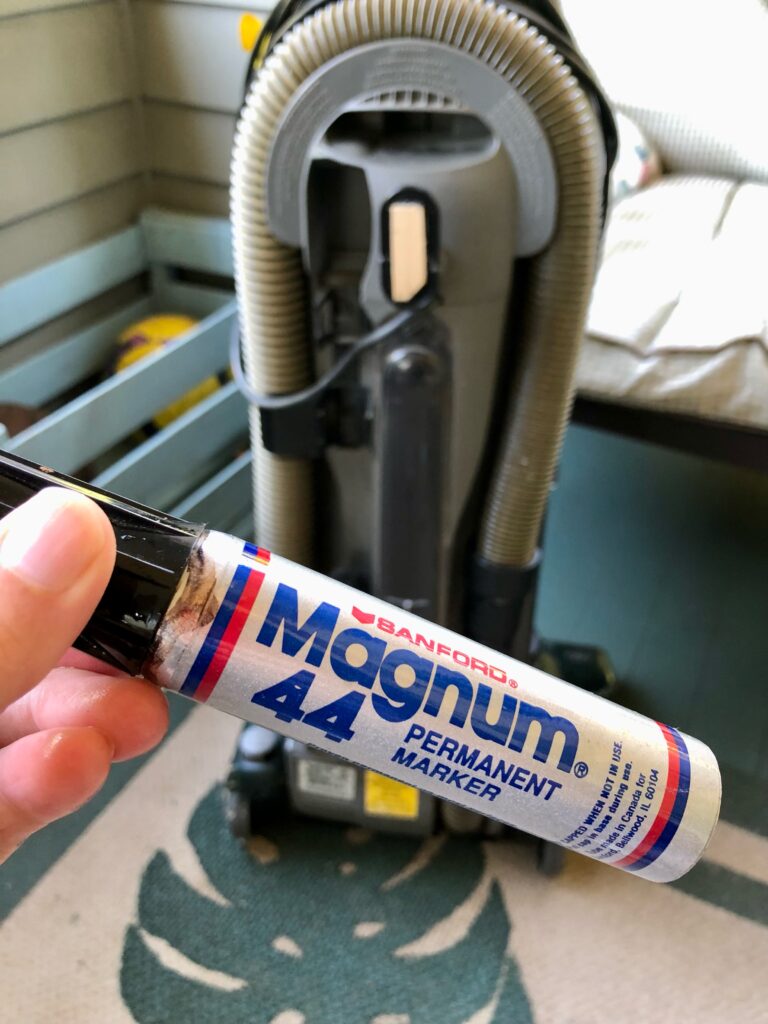 There now, that should last until the end times!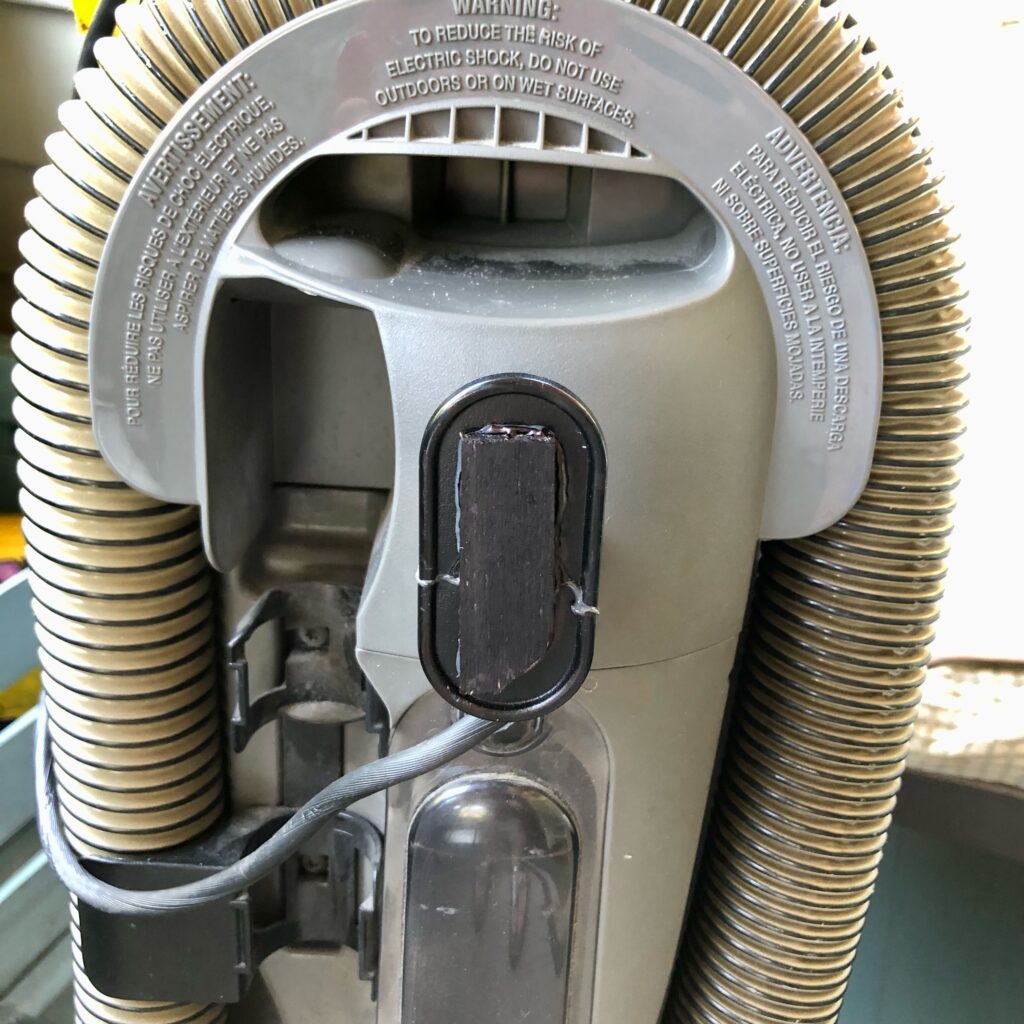 Now ain't that a dangerous act of radicalism!
Katy Wolk-Stanley
"Use it up, wear it out, make it do or do without."
Click HERE to follow The Non-Consumer Advocate on Instagram.
Click HERE to join The Non-Consumer Advocate Facebook group.