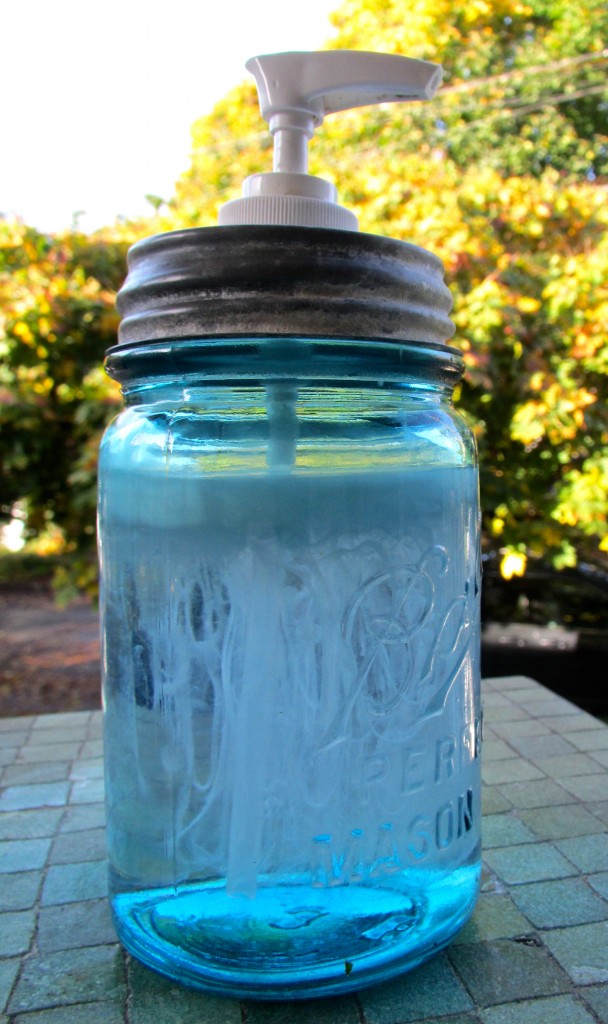 My name is Katy Wolk-Stanley and I am a mixmaster. I mix the last drips of whipping cream into regular milk for baking, I mix two bottles of underwhelming shampoo and I smoosh the last gummy bits of soap onto the crisp new bar of soap. You might say I like to mix things up. I hate having multiple containers of small amount of product, whether they be liquid soap, mustard or hand lotion. It's cluttery and gets in the way of  my spa-like home. (This is totally tongue in cheek, as my house currently resembles a Monday morning frat house, as I worked 24 hours over the past two days. Seriously, my house is naaasty.)
As much as I hate waste, (food or otherwise) sometimes it's not worth making myself eat or slather myself with a decidedly subpar product, but oftentimes mixing stuff up can create an acceptable alternative. Not that I didn't write a most excellent product, but rather an acceptable alternative.
Sometimes, acceptable really is good enough. Overly scented lotion can be mixed with its unscented cousin, too sweet and too spicy barbecue sauces can combine to create an I-guess-this-will-work dinner option; and the last of three different liquid soaps can all pour together into a single pump, even when the colors and opacity are all different. (True story, scandalous but true!) It's frugal, it declutters and helps to avoid waste.
Just call me Lady Mix-a-Lot.
Are you a fan of playing mad scientist when it comes to using up the last drips of various household products? Please share your experiments in the comments section below.
Katy Wolk-Stanley "Use it up, wear it out, make it do or do without."
Click HERE to follow The Non-Consumer Advocate on Twitter.
Click HERE to join The Non-Consumer Advocate Facebook group.
Click HERE to follow The Non-Consumer Advocate on Pinterest.