I want to introduce you to two new pieces of art that recently joined my household. First of all is Beulah, whose simple yet skilled floral painted flower presented itself by way of the main Goodwill right here in Portland, Oregon. At $7.99, she was a bargain too good to pass up. (Not to mention that my mother and I were shopping together, and she insisted on treating!) The painting is signed by a Ms. Beulah Lee, and the back says 1974.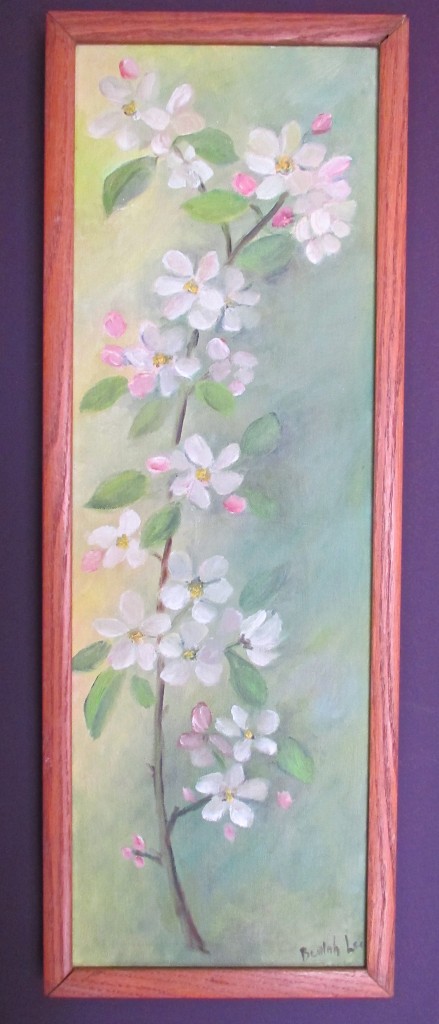 She now lives in a centrally located corner of my dining room. I could not have asked for a more perfect painting for this tall narrow spot.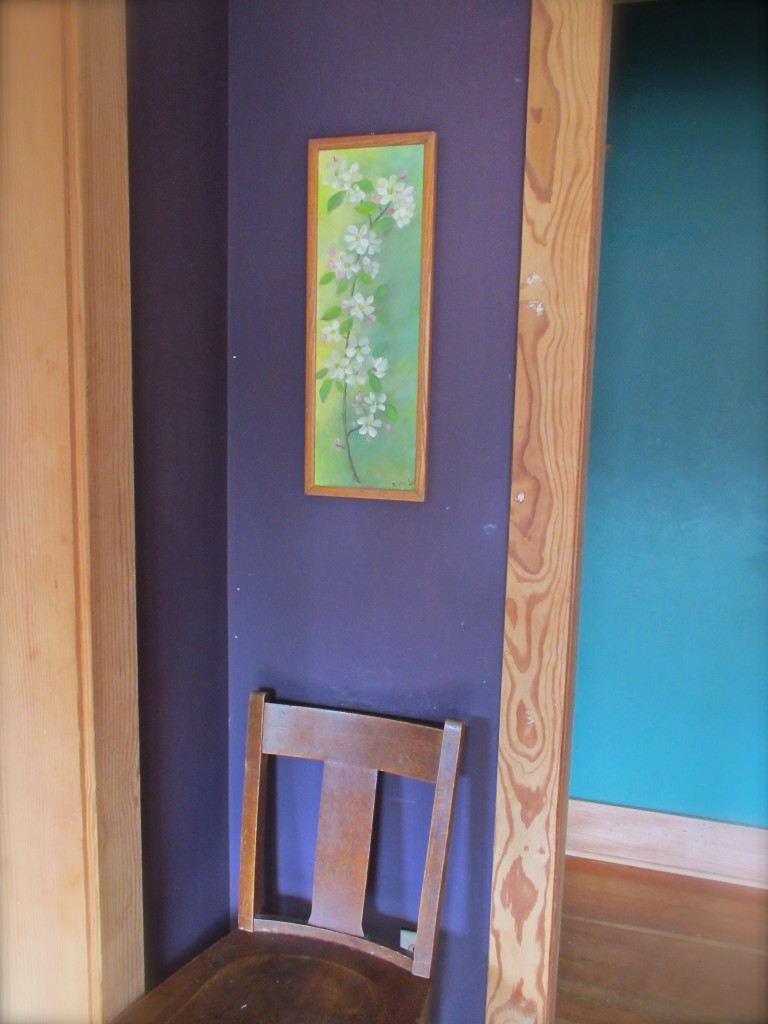 My second new piece of artwork is a signed and numbered original Elizabeth Harris print that perfectly pairs with the framed poster I already have. (The artist is a friend of the family, and the poster itself was a wedding gift.) Unfortunately, it's framed by the ghost of 1980's past, with multiple mats, brass accents and a super shiny red wood frame. (I am of the camp that believes that a frame should not overwhelm the art.) The print was priced at $40, but I pulled a 30% discount card from a container, which brought the price down to $32. (Thank you, William Temple House Thrift Store!)
Ignore the hideous frame and enjoy the beautiful print!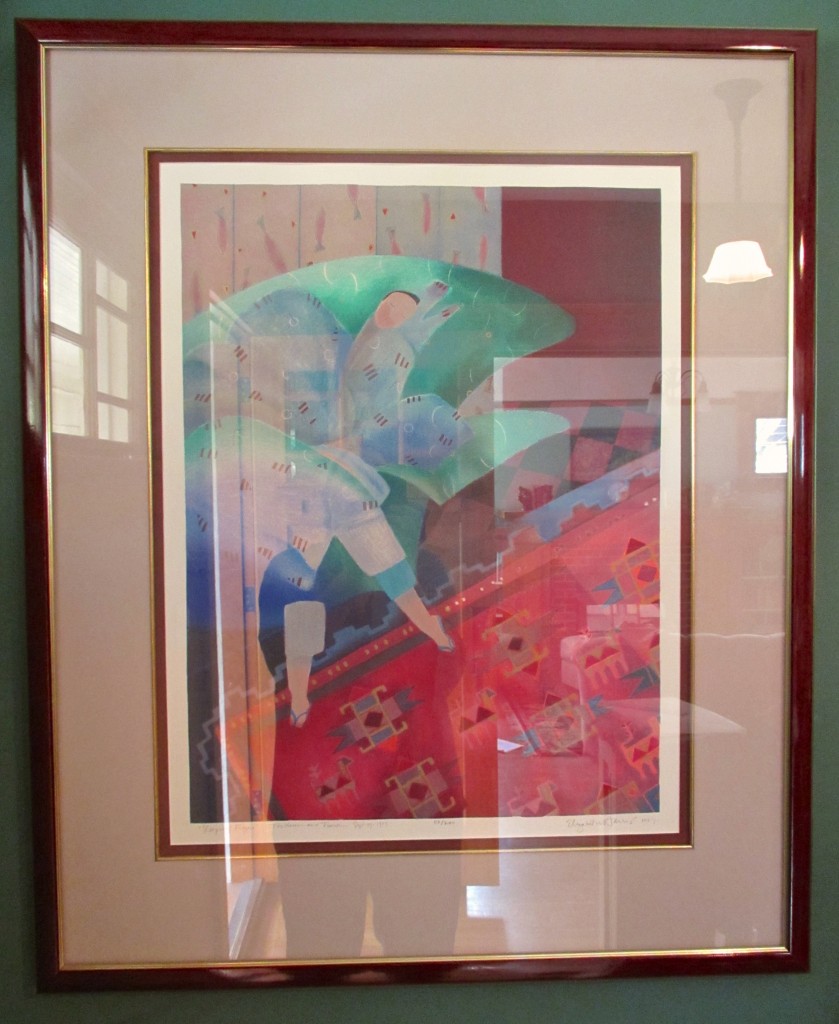 I placed the print in our entryway, where she will have the same sightline as her sister-wife.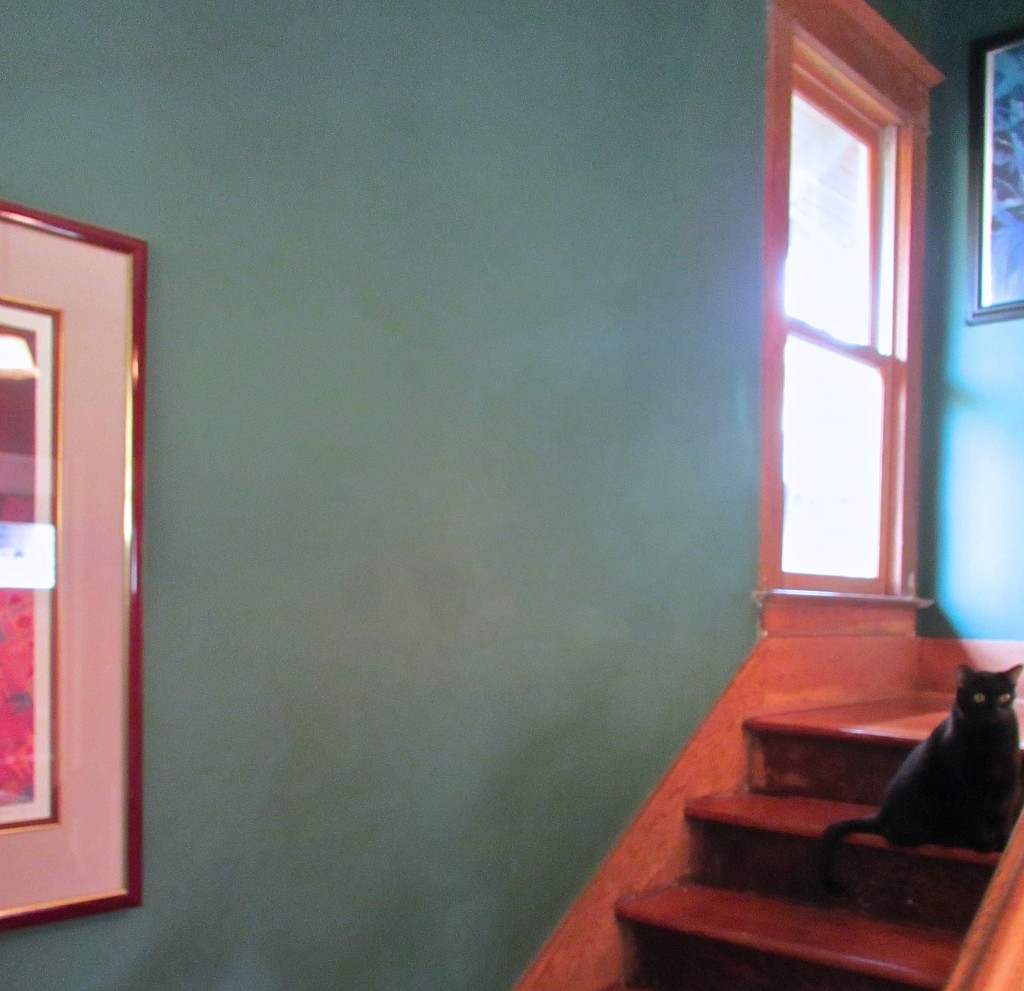 And later today, I will take advantage of the rare Oregon sunshine to spray paint the hell out of this awful frame for a more neutral look.
I like having original art in my home, and see no reason why a limited budget would ever get in the way of my aesthetic leanings. From $1 paintings to a $18 Maxfield Parrish print, I get exactly what I want without breaking the bank.
Katy Wolk-Stanley
"Use it up, wear it out, make it do or do without."
Click HERE to follow The Non-Consumer Advocate on Twitter.
Click HERE to join The Non-Consumer Advocate Facebook group.
Click HERE to follow The Non-Consumer Advocate on Pinterest.