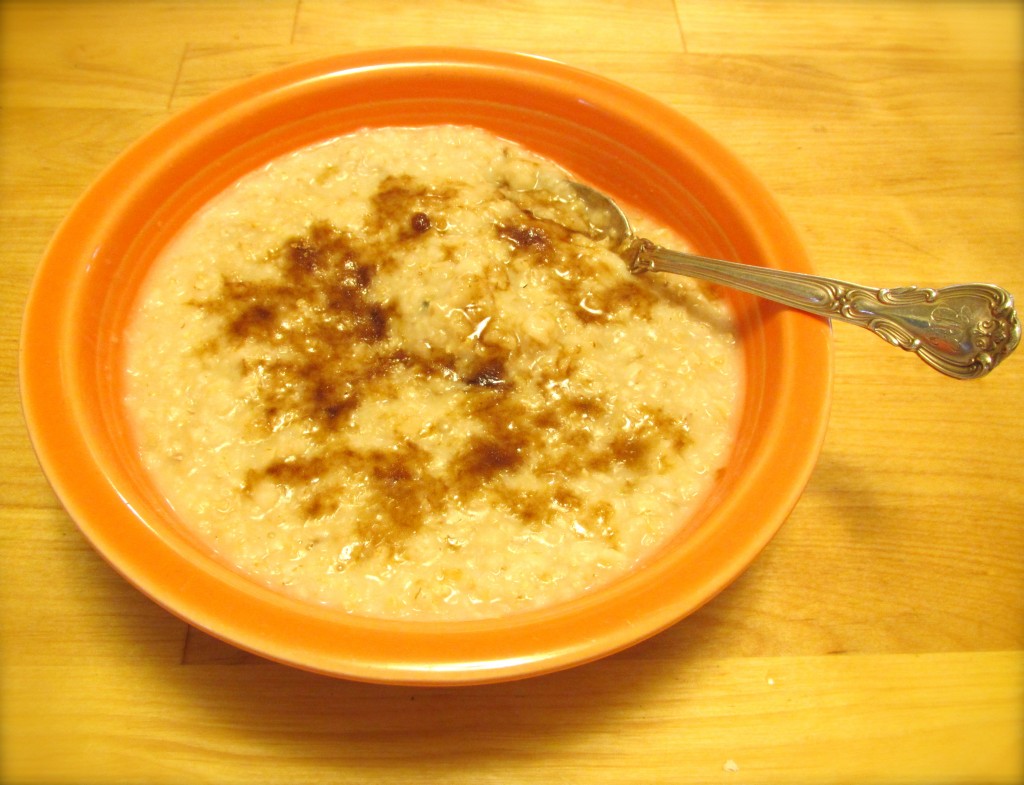 Today is DAY TWO of the SNAP/Food Day Challenge and I'm feeling pretty good about being able to stay under my $112 budget for the week.
I saw that Fred Meyer (Kroger) had some screaming good deals in their sales circular, so I decided to pick up these particular items and let them guide my meal plan for the first half of the week.
Here's what I bought:
Ten-pound bag of potatoes — 98¢
Bunch of organic kale — $1.50
Two-pound block of Bandon cheddar cheese — $3.99
16-ounce tub of cottage cheese — 99¢
Bag of six bagels from the day-old section — $1.39
Tray of chicken thighs, marked down to 79¢/pound due to being close to sell-by date — $3.67
Dozen eggs — $1.69
Two broccoli crowns on sale for 79¢/pound — 77¢
Two roma tomatoes — 73¢
I got 10¢ subtracted from my bill for bringing my own reusable bags.
Total — $15.66
$1.50 organic kale? Yes, please!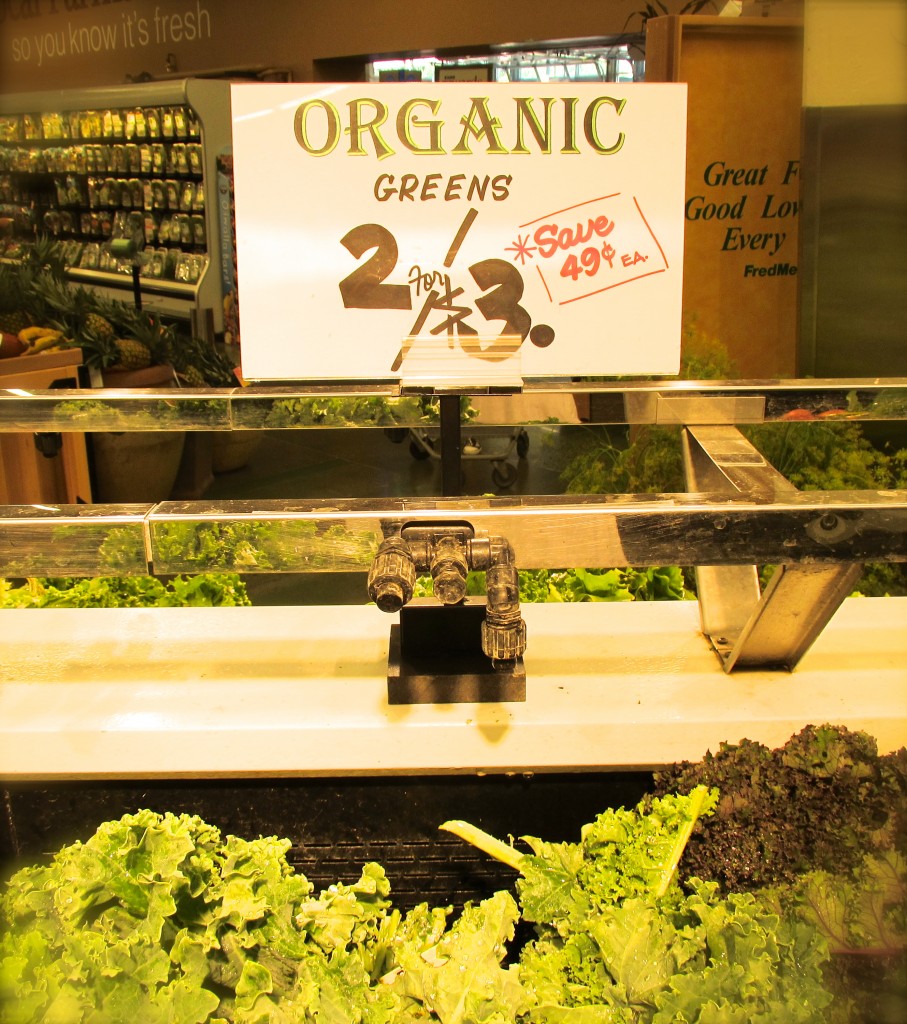 I will be able to put four dinners together from these ingredients:
Restuffed potatoes from Molly Katzen's Moosewood cookbook. (It calls for mayonnaise, and I am all out, so I'll substitute sour cream, as my husband bought a huge tub of it last week.) I will prepare a second batch and pop it into the freezer for another night.
Baked chicken thighs.
Chicken soup made from the leftover chicken bones and any uneaten chicken.
Kale pesto, made without nuts, as I didn't have any in the house.
Cooking based on what food is on sale is way cheaper than sticking to a menu plan that disregards random available deals. This method not only encourages seasonal eating, but serves as a creative challenge. Potatoes were insanely cheap, so yes, I will be preparing some potato-tastic meals. (I'm thinking that I might take any money leftover from my $112 budget and buy as many 98¢ bags of potatoes as I can and take them to The Oregon Food Bank when the week is over.)
Dinner last night was a mustard chicken which got rave reviews. (Sprinkle curry powder, paprika and pepper over chicken, then mix up a marinade of mustard, honey and apricot jam and let sit for a few hours. Bake at 350° until done. I also steamed the broccoli and made a batch of oatmeal cookies that did not include any raisins or nuts. (It's okay and frankly cheaper to keep things simple.)
Here's a shot of the marinating chicken: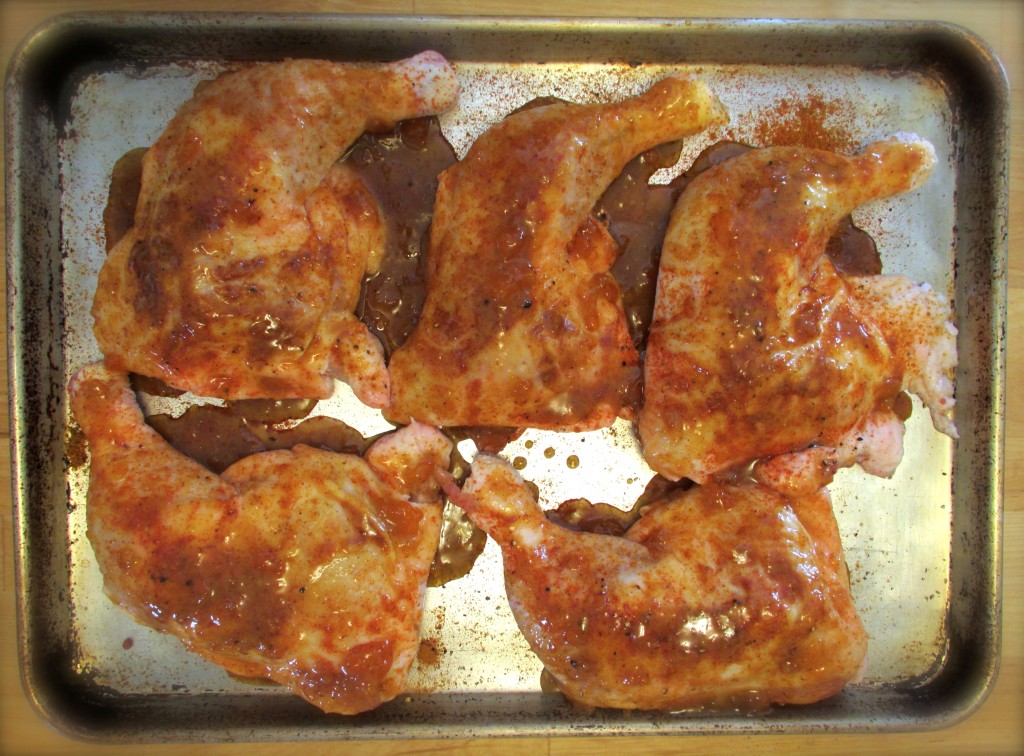 Breakfast this morning was bulk-purchased instant oatmeal with brown sugar for my younger son and I, (half a cup oatmeal + one-cup water + 90 seconds in the microwave) eggs and toast for my older son and I'm not sure what my husband ate. (Cereal?) We all drank a cup of tea.
Lunches were bagels with cream cheese or peanut butter and jam, oatmeal cookies and a pear for the kids. (Pears were given to me as a thank you for having a friend's son over last weekend.) My husband is attending an all-day work seminar, which includes both breakfast and lunch. (Yay!) I have enough bagels for two more school days, and hopefully enough cookies until the end of the week. (Although I have a sneaking suspicion they'll get inhaled before then.)
Dinner tonight will be the restuffed potatoes and red lentil soup.  I expect to have leftovers, which will serve as after school snacks for the kids and lunches for me. I will prepare an extra pan of the potato dish for the freezer and will likely serve it again next week.
I already mixed up the kale pesto, (Roughly chopped, steamed and then whirled in the food processor with olive oil, parmesan cheese and salt. I had no nuts, so I omitted that ingredient) and my husband will prepare some kind of kale pesto dish on Thursday when I work.
Isn't the pesto pretty? So dark and rich! That single bunch of kale made enough pesto for at least three meals.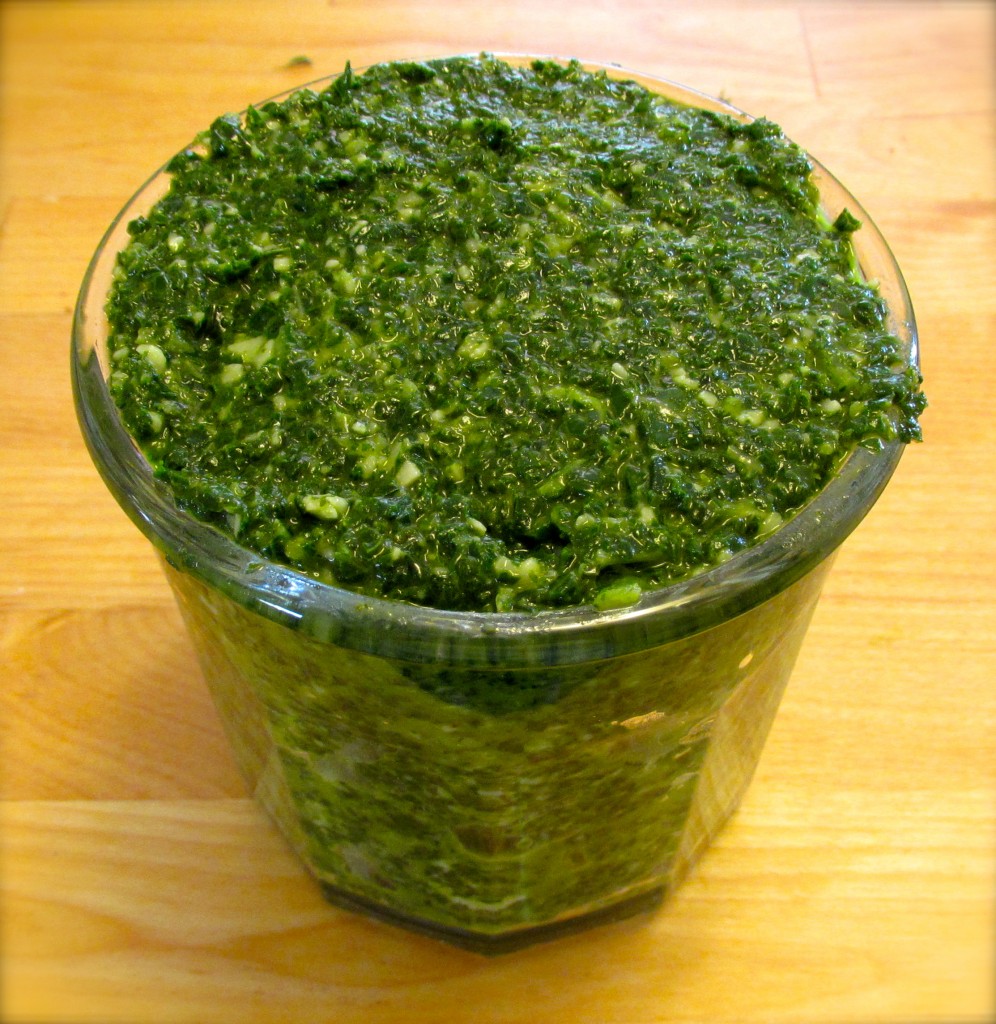 Mmm, kale . . .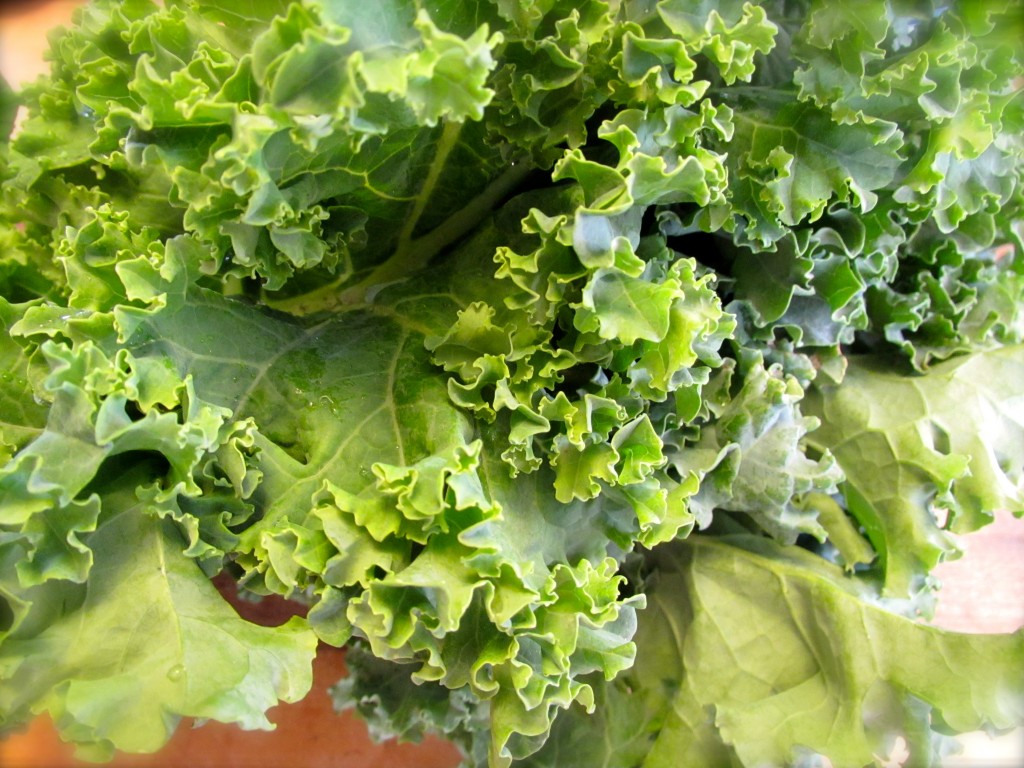 Although I am using some ingredients from my pantry, I will be replacing anything we use up, as well as buying ahead to take advantage of sales. (For example, I didn't really need the cheese, but it was too rocking a deal to pass up!)
How are you doing? What meals have you prepared and are you cooking and shopping differently this week? Please share your thoughts in the comments section below.
Click HERE to read Day One.
Katy Wolk-Stanley
"Use it up, wear it out, make it do or do without."
Click HERE to follow The Non-Consumer Advocate on Twitter.
Click HERE to join The Non-Consumer Advocate Facebook group.
Click HERE to follow The Non-Consumer Advocate on Pinterest.