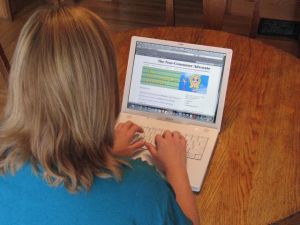 I wrote last year about taking a day to deal with a bunch of financial loose ends. It was kind of a pain in the tuchus, but I recently did the same thing again with good results. Here's what I did:
I put the paperwork through to get reimbursed for hosting the UK Soccer coaches. The camps are kind of pricey, and supposedly you get a certain, (yet vague) amount back for feeding and housing the coaches. I'm happy to do this, and would do it for free, but I'm a real fan of letting companies enact their policies. I get annoyed with how this company makes it very difficult to actually get the money that they offer back to the host families.
We will be getting a refund check for hosting four different coaches, and I'll post about it when this elusive check finally arrives. I'm guessing the check will be around $200, which I certainly wouldn't throw out of bed for eating crackers.
I called and called about a doctor's visit from last summer that my insurance company denied. It was "only" $144, but what's the point of having health insurance if it's full of errors? I went back and forth between the insurance company and the doctor's office. I did finally pay the bill as I didn't want it to go to collections, and then suddenly received a refund check in the mail out of the blue.
This infuriated me as it actually kept me from going to the doctor, as I was afraid that if an ordinary visit was being denied, (I went for strep test, which came back negative) then what would happen if I went in for an actual illness? It certainly gave me sympathy for people who have no health insurance.
Mostly, our financial life is in order. We autopay our electric bill, water, internet, gas, insurance, garbage, mortgage, and car payment. This leaves us just a few bills that need our attention, (Amex, which is a cash-back dealio and a Visa card, which we throw any and and all money at.)
I have fond memories of when my only bills were rent, gas, electricity and a small student loan. Life was so simple back then.
Luckily, the Visa bill will be gone in a couple of months and then the car payment should follow soon afterwards.
Am I done being a grown-up yet? Can I go back to childhood again, Please?
Katy Wolk-Stanley
"Use it up, wear it out, make it do or do without"