Like to watch videos of teeny-tiny clever apartment and tiny houses? Well then, I have a treat for you!
Just click this photo: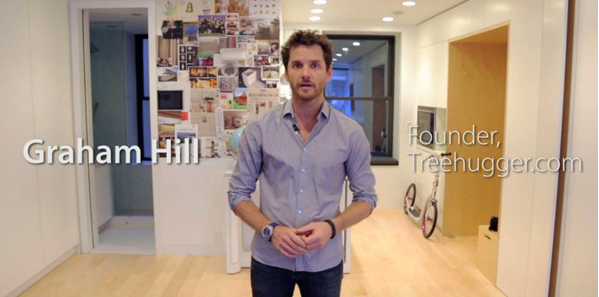 Pretty cool, huh?
Just don't make me live there. The flip down seat over the toilet in order to have a private phone conversation pretty much nixed the deal.
Even so, there was some serious brain power that went into the design of this New York City apartment.
And although I may not want to live there, I do want to play there for an afternoon.
Wheeee!
Katy Wolk-Stanley