Targeted Savings, Ceramic Style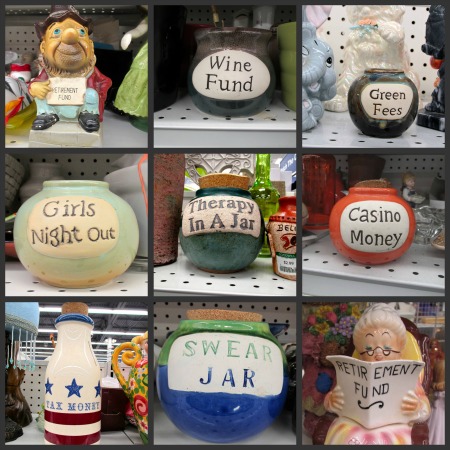 Yes, gimmicky savings banks are a thing. And yes, people donate them to Goodwill faster than Usain Bolt being chased by a swarm of bees.
And by the way, I took all of these pictures myself. Not one is from an image search. I swear they mate during Goodwill off hours.
Wonky Bread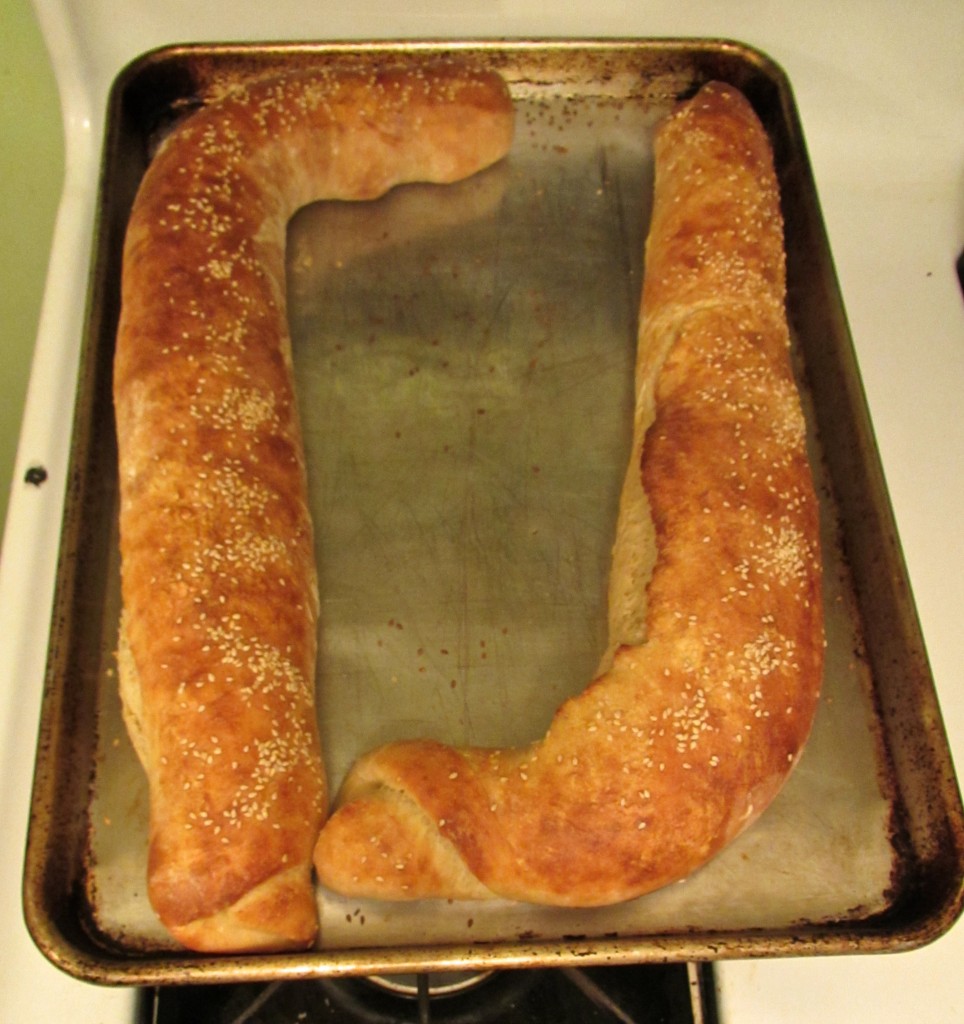 Handmade is almost always yummier, but sometimes it's, well . . .  less attractive. Like when I completely misjudge the length of my pan. Luckily, it's no big deal to curve the end of a loaf, even though it makes the bread look phallic like those huge underground worms from the movie Tremors. (Remember it? I had Reba McIntyre and Kevin Bacon!)
Still delicious though.
Built-in Beauty
Remember my Before, No After built-in buffet? Here's a reminder: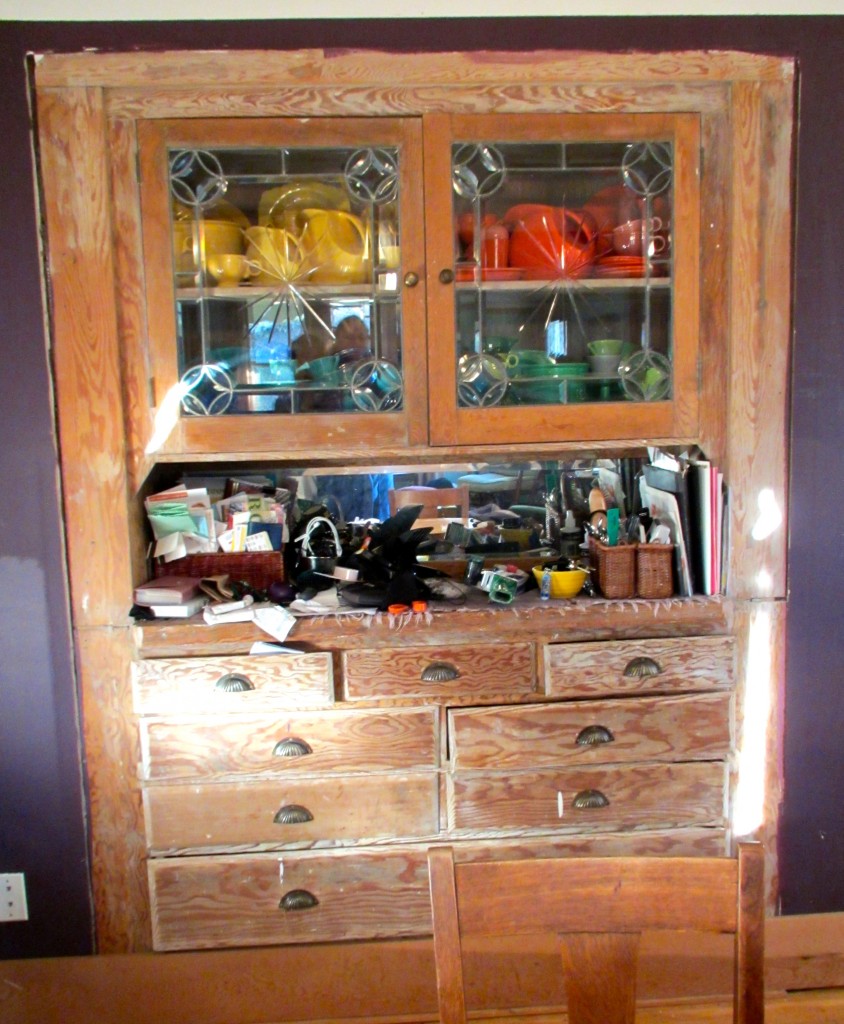 Well here's how the built-in/hutch/breakfront looks today: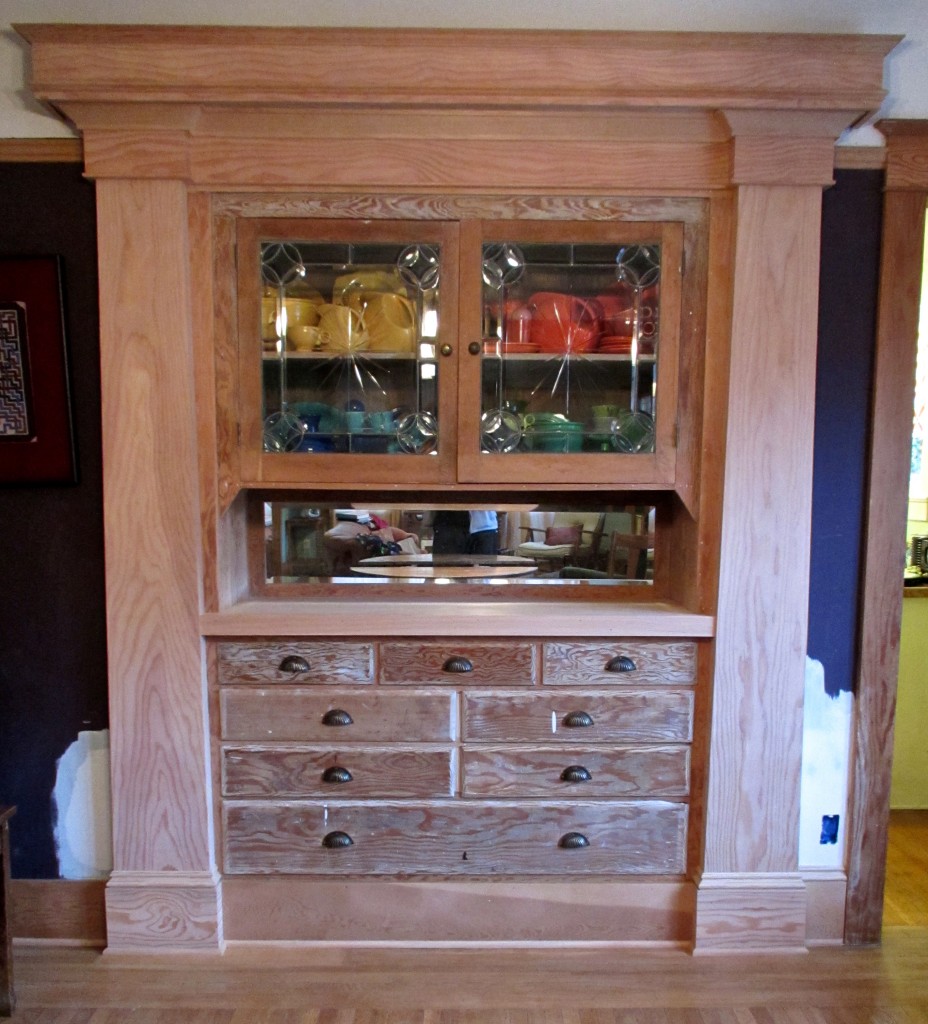 We still need to put a finish on the wood, but the hard work is done. And we are sooooo happy with the result. And before you get any kind of impressed with our DIY project, you need to know that my brother-in-law Jason built it.
We just wrote the check.
I could get used to this whole paying others to fix up my house thing. Must be how the rest of America feels.
Katy Wolk-Stanley