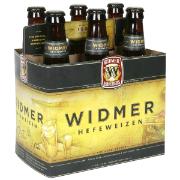 I spent the day getting ready for a short vacation that my family is squeezing in before the school year ramps back up again. I reserved hotel rooms, put the newspaper on hold, cancelled the cable, washed clothing, cleaned house and then ran out to The Grocery Outlet to stock up on vacation style food.
Which included a six pack of Widmer Hefeweizen beer.
And then it happened.
I got carded.
And since I am precisely twice the legal drinking age, this is a random occurrence.
Thus making today the best. Day. Ever.
Did Gretchen Rubin get carded during her year of The Happiness Project? Because I think she definitely should have included this component. Definitely better than a clean and organized closet.
Katy Wolk-Stanley
"Use it up, wear it out, make it do or do without"
P.S. I will be on vacation until this weekend, and will be taking a break from blogging. See ya' later!