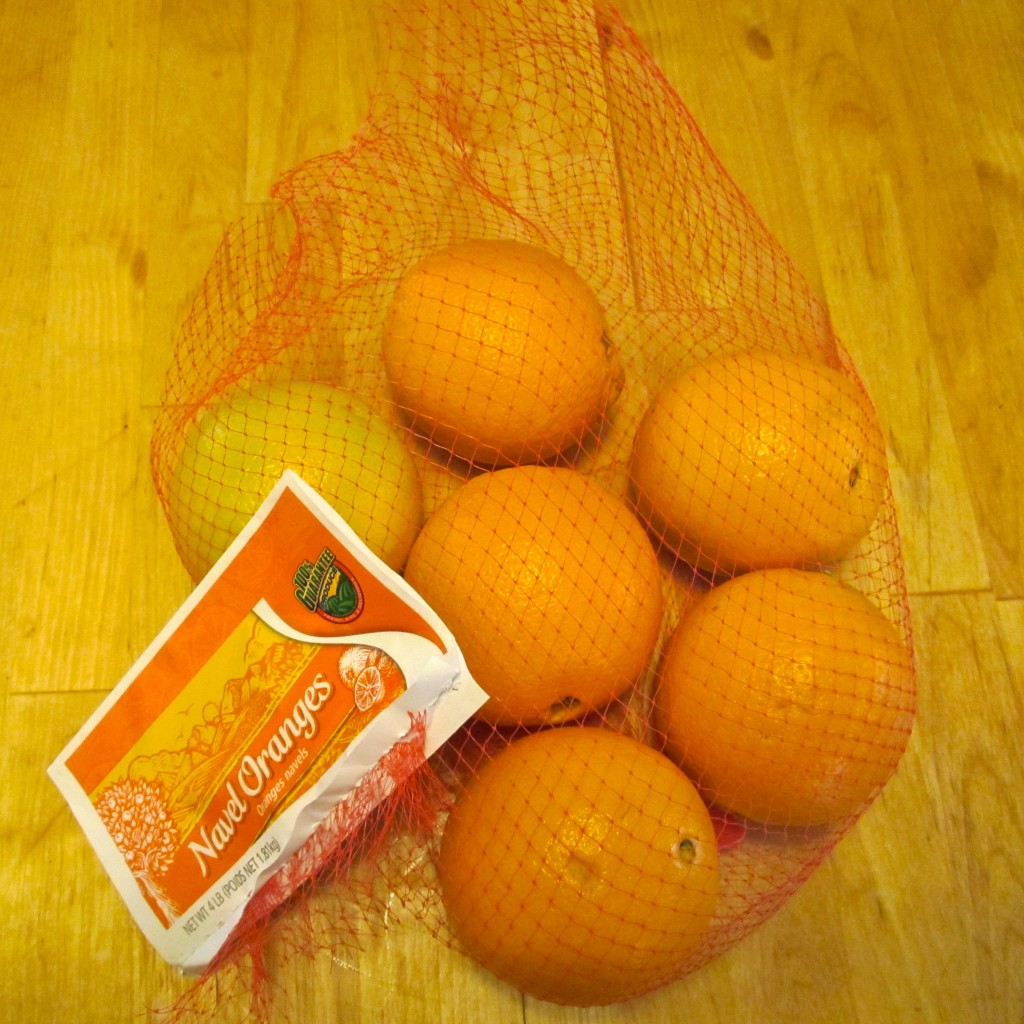 I write a lot about food waste, and recently I've been adding a fair number of posts about zero waste. So naturally I've been thinking about how the two are connected.
Buying in bulk (the mainstay of zero waste) means that not only are you avoiding dreaded packaging, but you're also able to buy precisely the amount of product that you need.
Require two teaspoons of garam masala spice for a recipe? Then scoop exactly that amount from the bulk bins!
And conversely when the grower/manufacturer decides the amount you need to buy, it's inevitable that you end up with more than you would have intuitively bought. Case in point? The above oranges. (Keep in mind today is Wednesday, so six school lunches have already been prepared.)
Normally I do a big grocery shopping trip at the end of the weekend, but last Sunday was my son's birthday, and every minute was dedicated to celebrating his fifteen wonderful years on planet earth. And since I worked Monday, my husband took up the slack and hit up our local Safeway. And like all married couples, we do things differently. Examples include:
My husband likes to watch soccer on TV, in person and if given the opportunity, through a chip implanted in his brain. I like to watch soccer when my kids are playing. Period. No other times. That's it. Seriously. So boring.
I like make grocery shopping as complicated as possible. I buy toilet paper, wine and dishwasher detergent at Trader Joe's; kale, lettuce, sale cheese, bulk spices and frozen shrimp at Fred Meyer; milk, eggs and meat at New Seasons; bulk items such as flour, pasta and grains at Winco; bread from the Dave's Killer Bread outlet store, and so on and so on. My husband likes to buy everything at once from one store and get it the whole damned thing over with as quickly as possible. So yeah, we differ.
Which is how the unnecessarily packaged oranges entered our house. A random amount, not based on how many school lunches we have to make this week, and featuring a single anemic looking yellow-ish orange that's at risk for drying out before being claimed.
But the offending mesh bag of oranges is just a single example of how packaged food often leads to food waste. Five-pound bags of whole wheat flour go rancid before being used up, large jars of spices lose their flavor and those last two hot dogs grow toxic slime before they can get eaten.
But when you buy in bulk and make a conscious choice about the amount you're bringing home, then there's a good chance that you'll actually eat the food you bought.
Have you noticed that bulk shopping helps you to waste less, or are you guilty of scooping more than you can use? Please share your thoughts in the comments section below.
Katy Wolk-Stanley