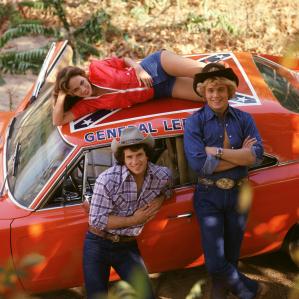 The following is a reprint of a previously published column. Enjoy!
If you're a homeowner, you're constantly being told which improvements most increase the value of your home. I believe your home should reflect your own style and taste, and to not worry about whether it is bland enough for Mr. and Mrs. Average-Joe.
Is it all about the cash value of your home? Or about having a home that fits your needs both functionally and emotionally?
If home improvements were solely based of the resale value of your home, then you could never have your home reflect your own personal style.
One of my best friends from high school was not allowed to put anything on the walls of her bedroom. Her father was worried it would mar the wallpaper, thus negatively affecting the resale value of the house. Her bedroom had all the pizzazz of a room at The Marriott. She had to hang all her Dukes of Hazzard posters and paraphernalia in the closet. Which was just wrong. (In a number of ways, but that will be left unexplored.)
Her father put the needs of any future buyers ahead of his own daughter.
We are now back on track with our backyard project. The surprise of a leaky oil tank has now been officially dealt with, and the footing for a necessary rock wall has been poured. When finished, we'll have a large brick patio from free bricks hoarded for years, surrounded by a mortared rock wall — made mostly from free craigslist rocks, (of course.)
Despite all the free materials, the backyard project will still be a pricey endeavor. (The landscaper is my sister Sara, and she's no cheap girl.)
The money spent on this project could easily install a second bathroom in our 1914 bungalow. Any real estate agent worth his or her salt would recommend that second bathroom over a patio. But I'm not worried about the future dwellers of our house. I'm thinking about what would make our home more livable for us, in the here and now. I want to eat home-grown veggies, I want to dine with my family under the shade of our maple tree. But most importantly, I want a peaceful haven in my own backyard.
So when you're considering home improvement, I suggest you put your own wants and needs ahead of prospective buyers. You are who is important now.
And now is where we all live.
Katy Wolk-Stanley
"Use it up, wear it out, make it do or do without."