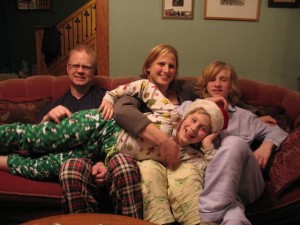 The following is a reprint of a previously published post. Enjoy!
I have always been very skeptical of statistics that estimate the average cost of raising a child. The number are tremendously, well . . . tremendous. For a child age 12-14 (the ages of my sons) the numbers run $7560 per child, per year. Granted, this number is taking into account the larger house necessary to house children, as well as feed and clothe them, but I still scoff at this number. (Which is the number for the lowest income bracket, which we are not.)
My theory that I've always stood behind is that having children lowers your earning potential.
I use myself as an example.
As an experienced high risk labor and delivery nurse, my earning potential is quite good. Not only is my hourly wage quite high, but the opportunities for overtime is usually limitless. However, my husband and I have never wanted to have our sons in day care, so I've never worked more than part time.
My locker partner has grown children that live in another state, and she hardly ever turns down the overtime. She is famous on our unit for consistently earning six figures. That's right, she earns more than $100,000 per year doing the same job that I do.
My husband took the kids up to Seattle for the weekend as a little Spring break treat, (don't worry — they stayed with my sister, so it was very frugal) which left me all by my lonesome. The reason I didn't accompany the menfolk was that I was scheduled to work both Friday and Saturday. Because I knew I had no one to come home to, I offered to stay for a full 12 hour shift both days, which ended up garnering me 6-3/4 hours of overtime. This will add hundreds of dollars to my paycheck! Had my kids been home, I would have left work when my scheduled shifts ended.
But what about men, does having children limit their earning potential as well? Yes, but differently. Because we have kids, we bought a house in Portland where our families live. (We had been living in New Mexico before kids) We wanted both the help from having our parents in town, but also to give our kids the gift of truly knowing their grandparents.
My husband's college degree is in photography, and he ran a commercial photo studio here in Portland, which he eventually closed down. Had we been childless, we could have moved to New York City, (where we also used to live) and had a much better chance at success. Not to mention that I wouldn't want to transfer my children out of their school unless it were an absolute necessity.
But here's the thing, my children are more important to me than my earning potential. I don't really think about the money I'm missing, because their presence in my life is worth more than any currency.
Do you agree with my theories on the relationship between parenting and earning potential? Please add your thoughts and insights in the comments section below.
Katy Wolk-Stanley
"Use it up, wear it out, make it do or do without."
Click HERE to follow The Non-Consumer Advocate on Twitter.
Click HERE to join The Non-Consumer Advocate Facebook group.