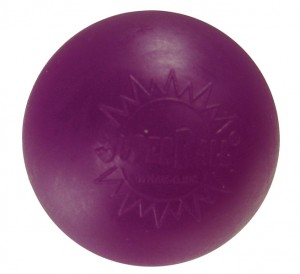 I like household tips. I don't know precisely what it is that appeals to me, but there's just something so satisfying about figuring out solutions to everyday problems. I just feel so gol durned smart. There are always going to be products marketed to solve life's little challenges, (and you'll find a hilarious number of them in Unclutterer's Unitaskers Wednesdays) but figuring out solutions without buying a new product will always put a spring in my step.
In search of the cleverest tips, I even polled my Twitter followers and Facebook group.
Some of my favorite tips, as well as a few reader suggestions:
When using cooking spray, I always place the pan on the opened dishwasher door. That way any overspray can wash off with the next cycle. Obviously, don't do this if your dishwasher is full of clean dishes.
I use my Cuisinart food processor at least twice a week, but washing it is always kind of a pain in the tuchus. Soaking the bowl can be a challenge because the water leaks from the center hole. However, an empty film canister fits precisely over the center stem piece, making it possible to soak the bowl before washing it out. I store the film canister inside of the white plastic pusher piece. (Any film developing place can give you a canister if you've completely switched over to digital.)
If two glass bowls get stuck together in the cabinet, (like your Pyrex storage) place the bottom bowl in warm water, and fill the top bowl with ice. This expands one while contracting the other, and the two bowls will easily separate. Plus, you get to feel like Dr Science!
If you have a light bulb that broke while still screwed in place, it can extremely difficult to remove. A super ball, (like the kind from a gum-ball machine) placed into the socket can give you enough traction to unscrew the broken bulb. Obviously, use common sense and unplug the lamp first. (I store a super ball in the same place as my lightbulbs.)
From @FeathrdFriendsy "Plain white paste style tooth paste is the best silver polish EVER." (This I already knew, as I bought a super nasty tube of Trader Joe's toothpaste and have been using as polish silver to save my taste buds!)
From Kari DeLong Dahler: "Before you light a candle in a glass holder put a few drops of water in the holder under the candle. When you want to remove the candle it will pop right out."
From Julia Park Tracey: "I save butter wrappers in a ziplock in the freezer so that any time I need to grease a pan (I don't like cooking spray), I have a greased paper ready. No paper towels, no waste, and then I compost the wrapper after its final use."
What are your tips to share with The Non-Consumer Advocate community? Please tip us off in the comments section below.
Katy Wolk-Stanley
"Use it up, wear it out, make it do or do without"