The Fred Meyers in the Portland area are running a special on blueberries this week, which at casa Wolk-Stanley means it's high time for pie time. Add to this my next door neighbor's invitation to pick the raspberries from her yard, and it would be criminal to ignore the call of flaky crust and juicy berries.
So I pulled my trust Joy of Cooking cookbook off the shelf, and sure enough the pages automatically fell open to the pie section, which was thoroughly crusted with the evidence of past pie times. In fact, I actually had to scratch away at the page to properly read the recipe.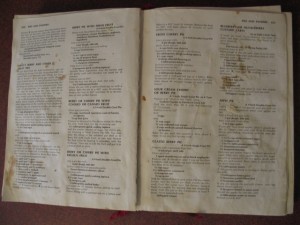 In comparison, here's the page of spinach recipes: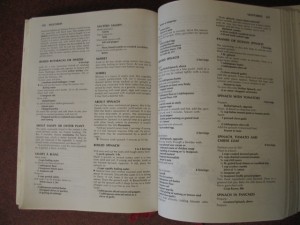 Yup, absolutely pristine.
Luckily, the berries themselves were beautiful enough to make up for any and all crusty cookbook issues: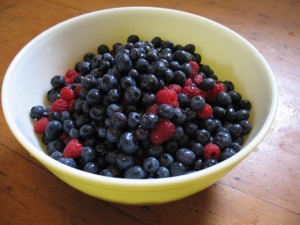 And the pie itself was perfection in circular form. You may be asking yourself where the photo is, but it got eaten before any photography could happen. You're just going to have to take my word for it.
Ahh . . . Pie.
Katy Wolk-Stanley
"Use it up, wear it out, make it do or do without"