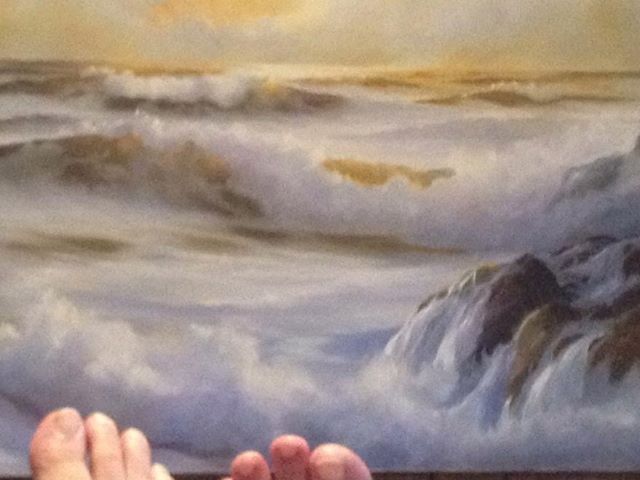 The simple pleasures of the Oregon coast. Brothers taking hours long walks to the end of beach, the stinging cold of the Pacific ocean and the classic gourmet treat of s'mores and weenie roasts. And then at the of the day, putting your feet up in front of a facsimile of crashing waves.
No one here cares about having a bikini-ready body or glowing golden skin. This is Oregon, and we wear coats over bathing suits and light fires for warmth instead of ambiance.
And it's where I am.
I'd better grab an extra layer, it looks pretty chilly out there.
Katy Wolk-Stanley