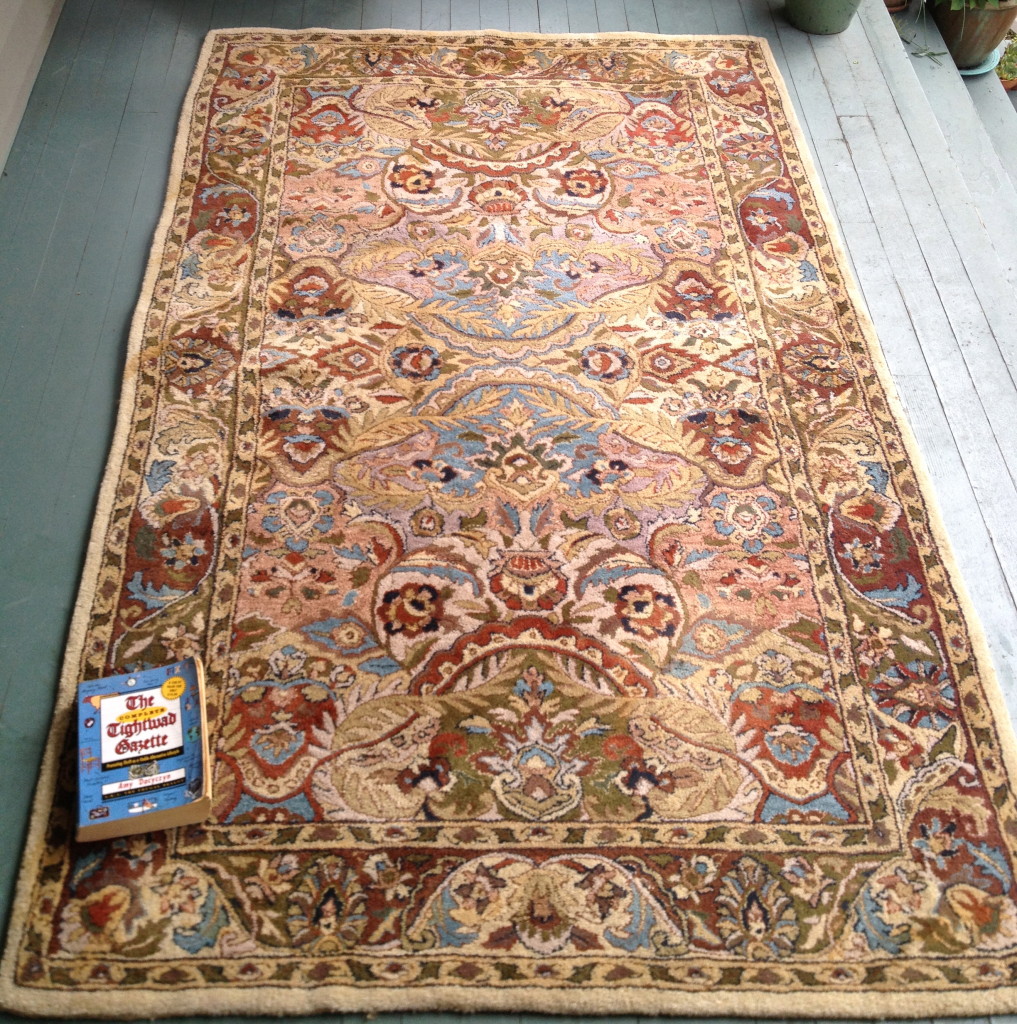 Today I am . . . 
Waiting for freshly shampooed rugs to dry. My son and I had stopped into the Lincoln City Goodwill, where I picked up two gorgeous tufted wool rugs for $30 and $18. I'll resell them on Craigslist and add the money to my son's college account. (I included The Tightwad Gazette for size reference. 😉 )
Arranging a spontaneous three day to trip to the beach, as our favorite $65/night cabin was available.
Digesting delicious chocolate cake that my birthday-girl next door neighbor brought by last night.
Trying to get my sons to finish up their required summer reading.
Cursing the fruit flies that swarm throughout my kitchen. (It's because we eat real fruit, right? Right?!)
Still in my pajamas, yet contemplating a nap.
Today I'm not . . . 
Shopping for school clothes.
Buying school supplies, as we'll just use last year's supplies.
Now you. What are you doing during this precious last week of summer?
Katy Wolk-Stanley