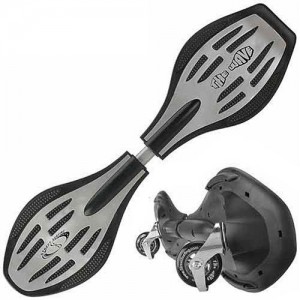 The focus of the past few weeks has rested squarely on the task of readying my son for his trip to Japan, which he is currently enjoying. (One week down, one to go!) Unfortunately, this has left my younger son out of the loop. He's been a good sport about it, and I wanted to reward him by spoiling him insanely rotten while his brother was away. Which is why the theme of the this time is:
Spoil my younger son rotten!
Not only is he enjoying this immensely, but so am I! It's fun to cut loose and say yes more often than no.
My son had been begging for a pair of "skinny jeans" for a month or two, and as much as I'd been keeping an eye out at Goodwill, they had proved elusive in his size. So today I told him I would take him to The Mall to buy a pair of skinny jeans. This rarity of errands sent my son into a rapturous fog and we aimed the mini-van towards consumer hell heaven.
But guess what? There's a Goodwill right next to the mall, and it's actually a Greatwill. Actually, a Fantasticwill, as we were able to buy three pairs of skinny jeans in his size for $17.50 total. Not cheap, but still cheaper than a single pair of brand new jeans. Plus, I bought my son a brand new looking skateboardy thing for $12.99 that normally sells for $99.99.
We still ventured into the mall so he could see how much we would have paid had we bought new. ($27.99) And yeah, we hit up See's chocolates for one of their lollipops, which come with a free sample for each of us. Uurp!
After dinner, my son and I walked over to the nearby park for some skateboarding fun, and there are not words to describe the pleasure on my son's face as he quickly figured out how to maneuver on his new skateboard. It almost made me cry.
Other spoil my son rotten activities so far?
Spontaneous stop for donuts.
Yummy after soccer brunch with his Dad on Saturday.
Rental of a $1 movie with a big bowl of ice cream on a school night.
Reading aloud at bedtime, even though it's already waaay late.
Turning a blind eye to a few things I would normally not allow. (Like raiding his brother's T-shirt drawer while he's out of the country.)
Alright now, I gotta go. It's a school night and late, so I think I'll go read to him a chapter or two.
I am loving this excuse to be the fun mommy, all the time. When is it going to be spoil Katy week?
Katy Wolk-Stanley
"Use it up, wear it out, make it do o do without"