My mother and I went adventuring today, and Portland's thrift stores did not fail to deliver.
There was a Miss Piggy bank with a rather unfortunate coin slot.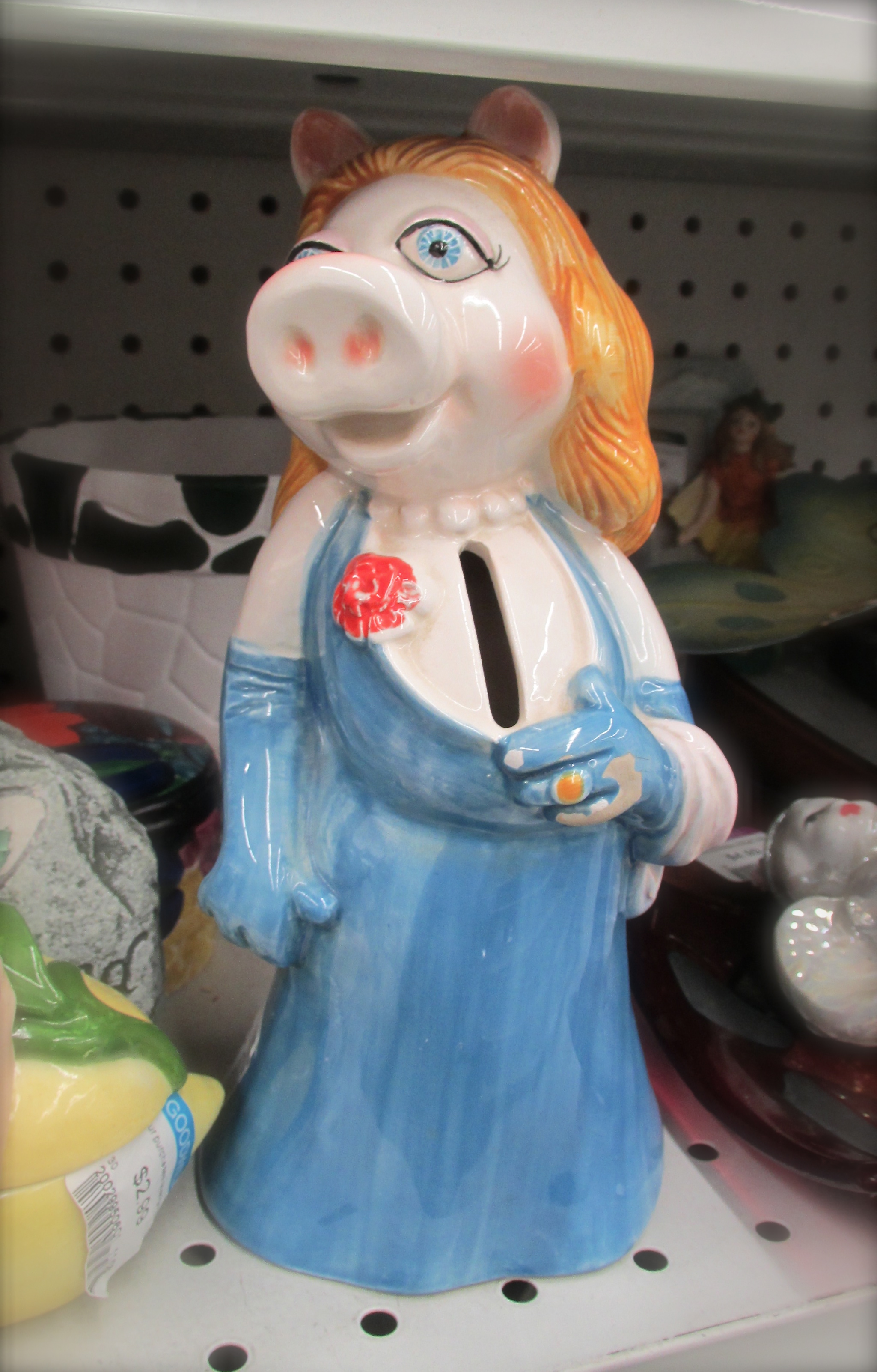 A combination pipe/bull dog/Sherlock Homes that was still filled with aftershave!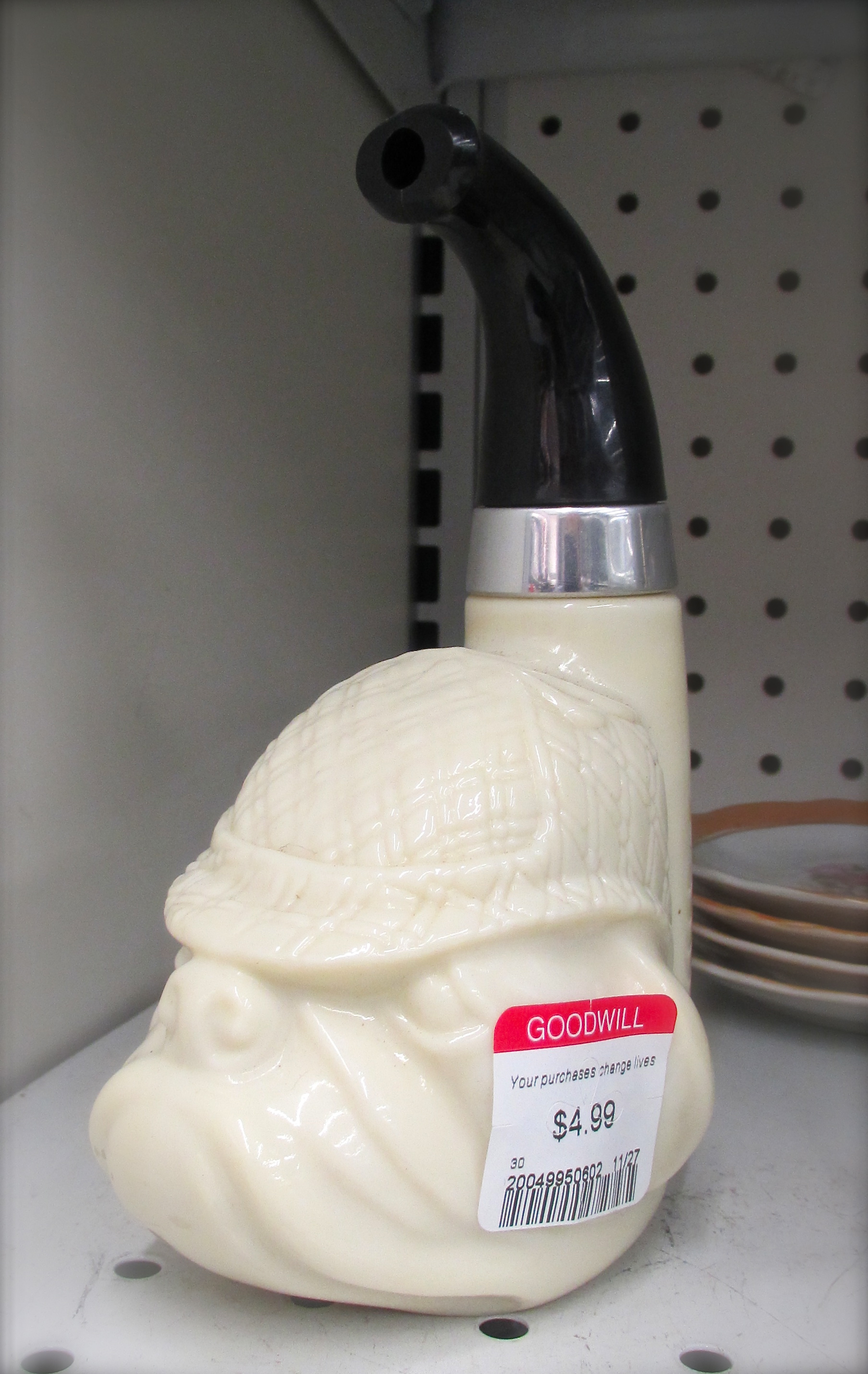 A figurine of a woman who I think was 47 weeks pregnant with triplets.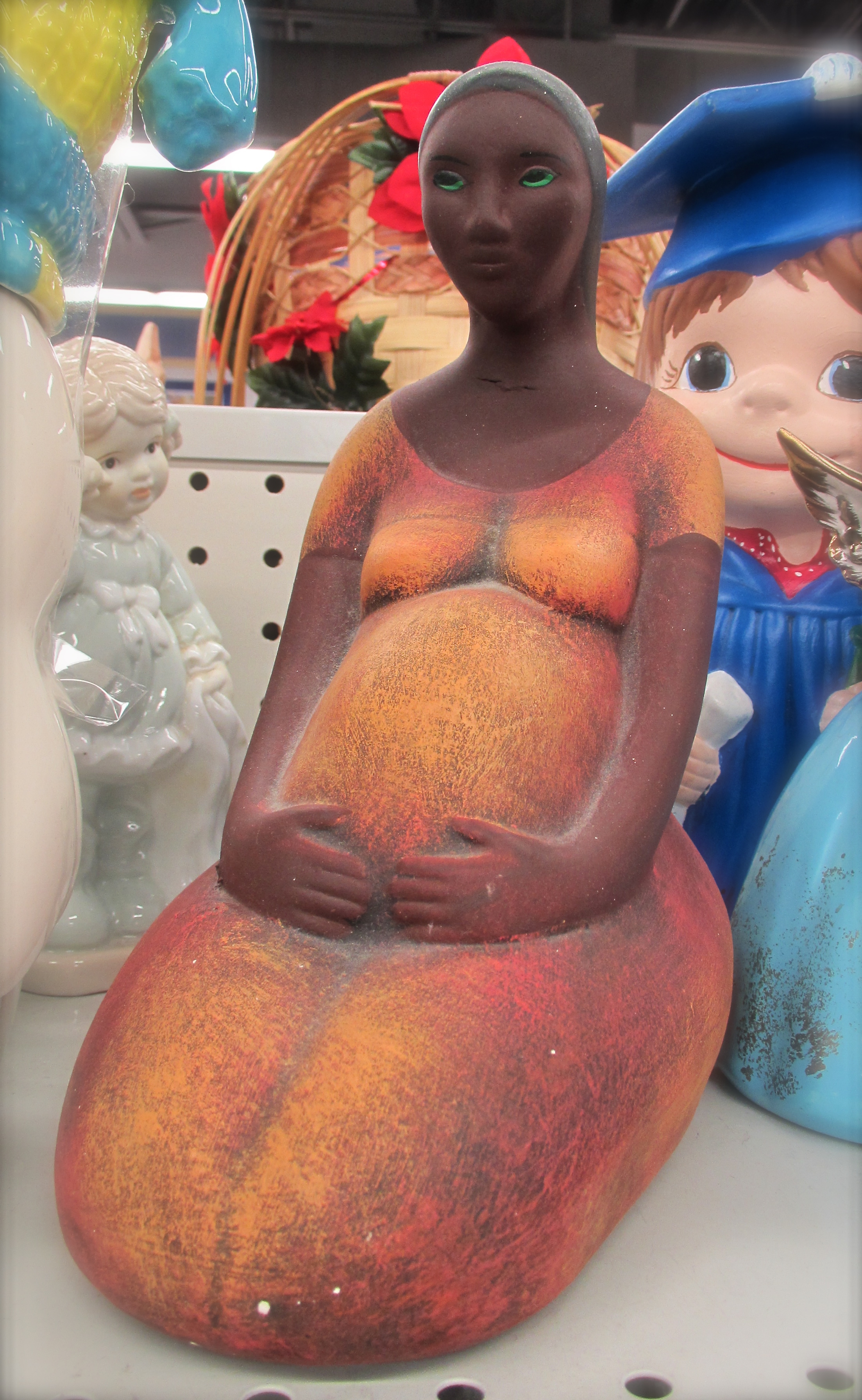 She had scary zombie X-ray eyes.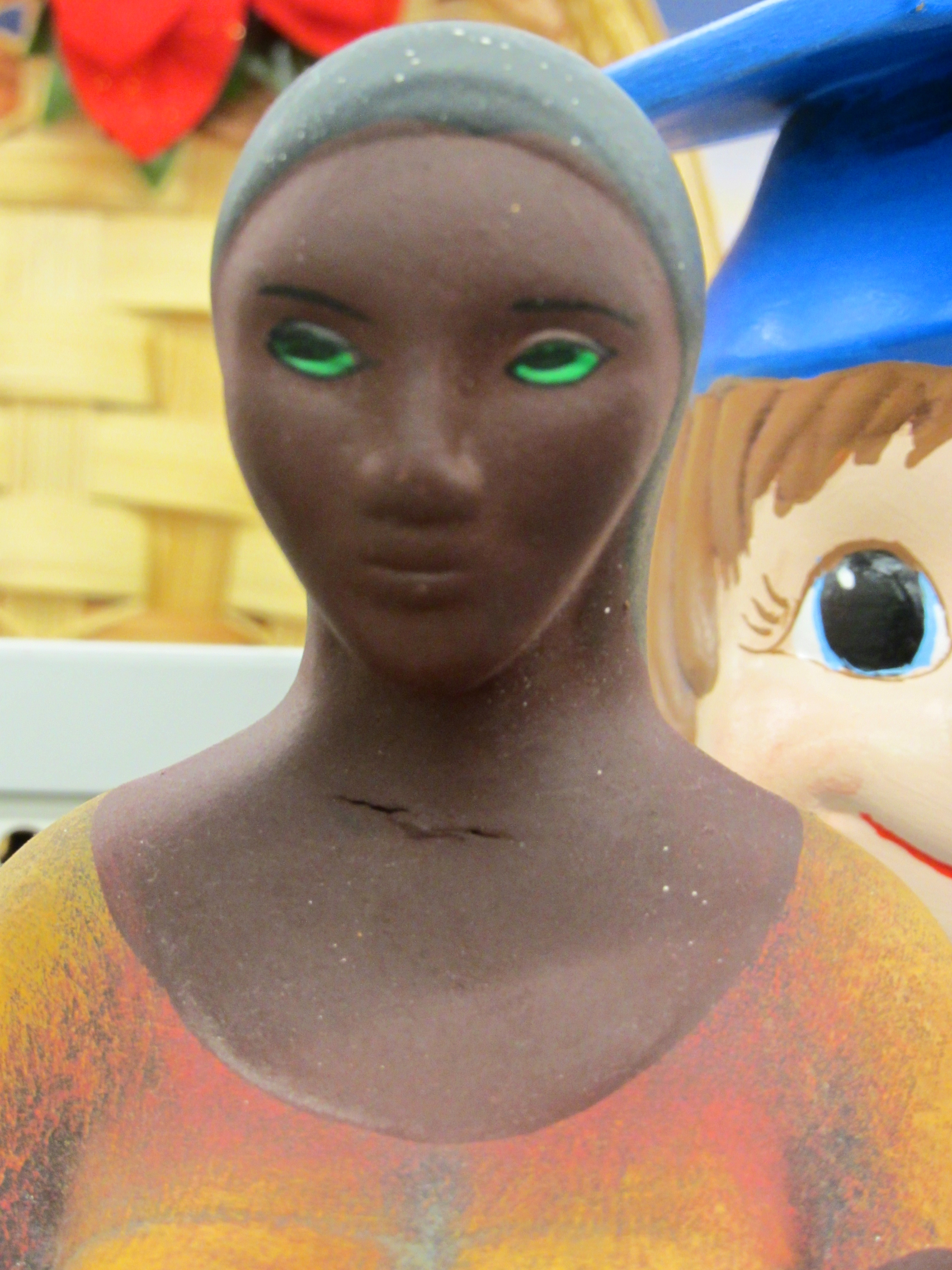 And of course, there were obligatory florist-marbles-glued-onto-knick-knacks. (People, I beg of you. Stop gluing these horrible flat marbles onto stuff! It's ugly. It's always ugly. It will always be ugly.)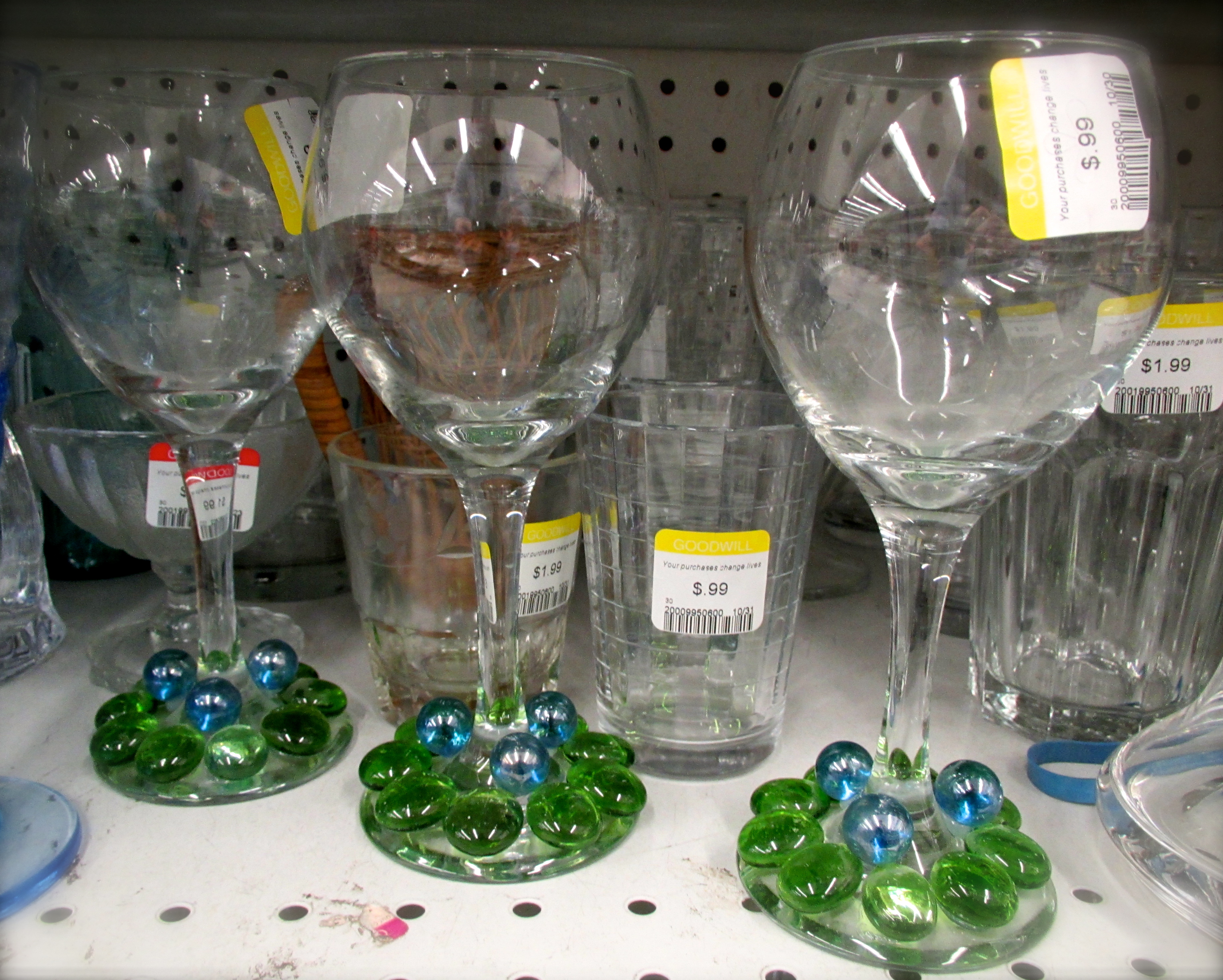 But then I came across a real bi-plane aeroplane. Sure, the propellor needed replacing, but with a bit of elbow grease, I could totally see my entire family flying on it to Japan!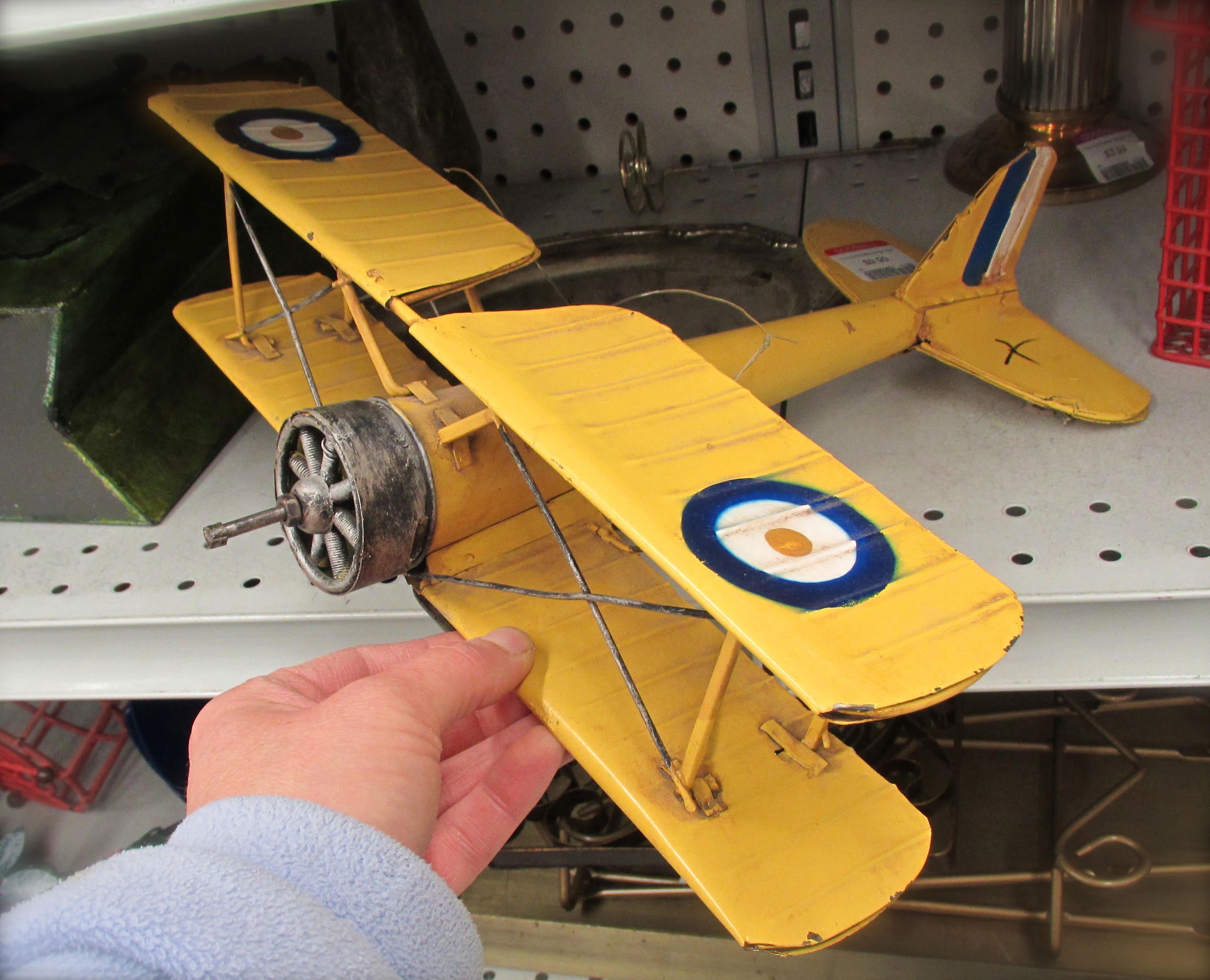 What, it's "for decorative use only?!"
Goddamned, sh*t to hell!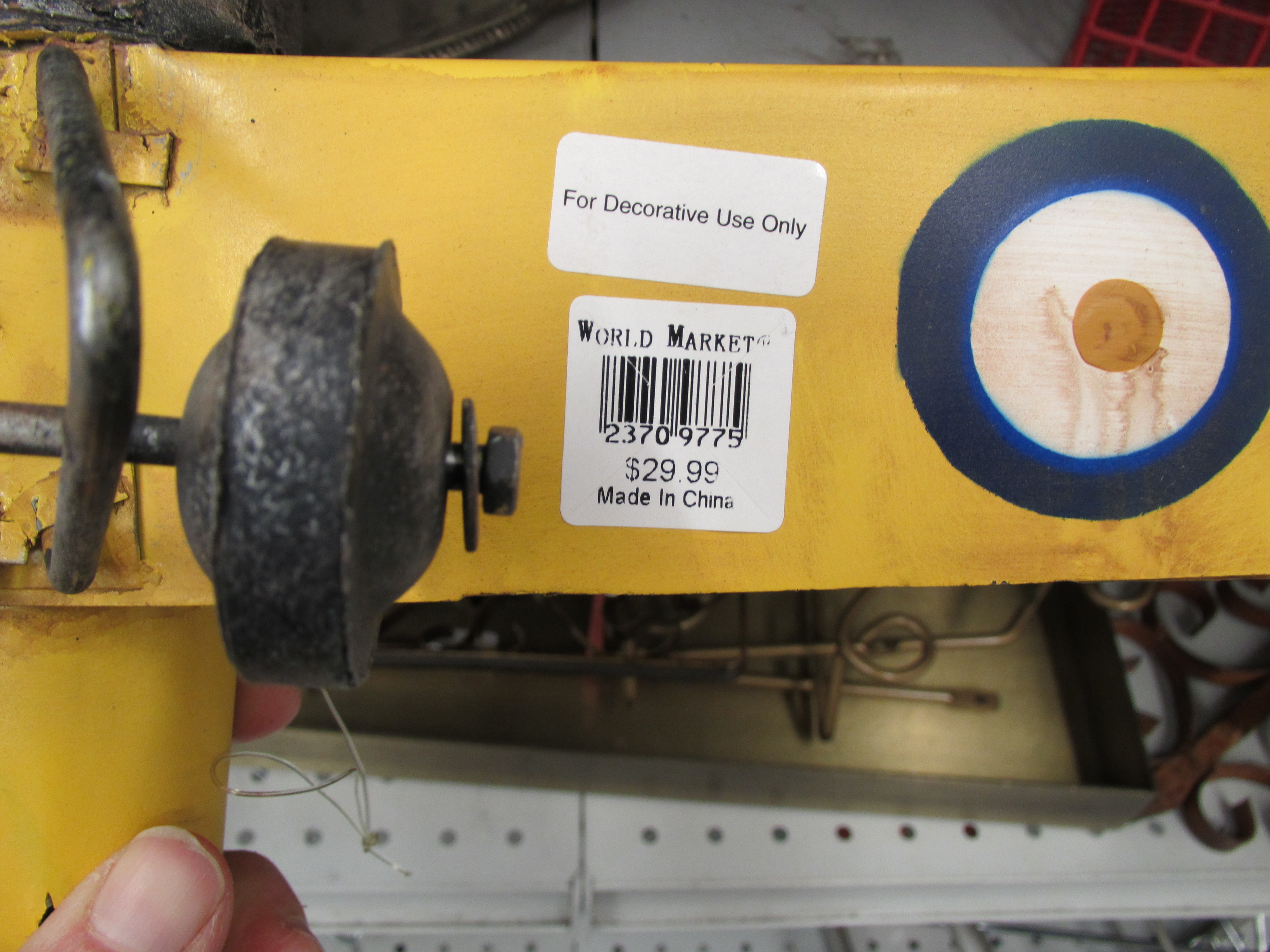 Oops . . . pardon my French. Good thing I came across a swear jar. I might just be able to fund my sons' college educations with this single jar.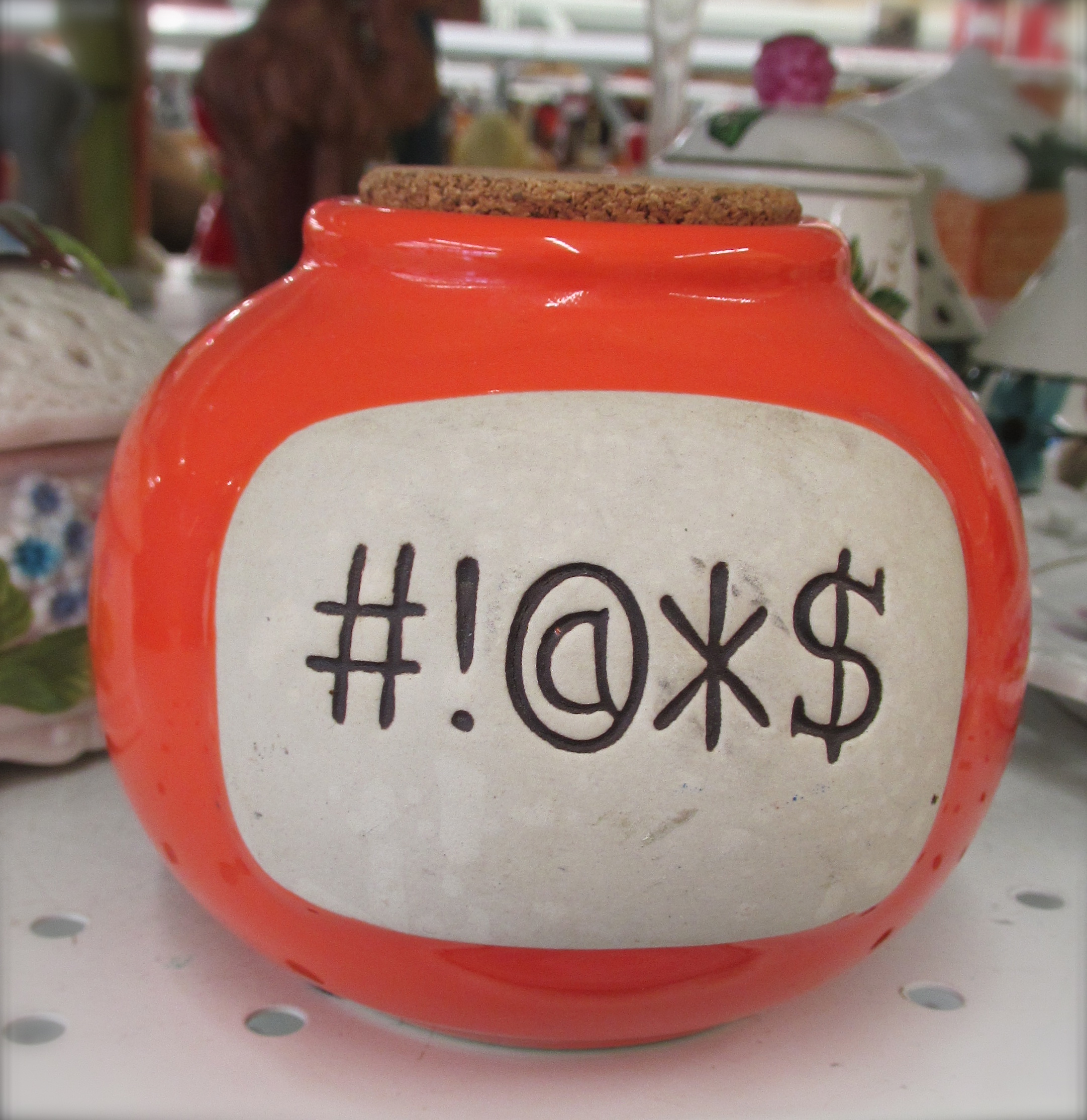 In all seriousness though, I did buy one thing though, which was this incredible hand-crafted chair. Kind of a cross between an primitive Adirondack chair and a Morris chair. It's beautiful, and was marked at only $29.99. However, subtract the 10% for senior discount day and 5% for using the Goodwill Club card, and this puppy went down to $24.50. Yes, it will need a cushion, but the chair and associated work will to be this year's Christmas gift from my sewing-capable mother.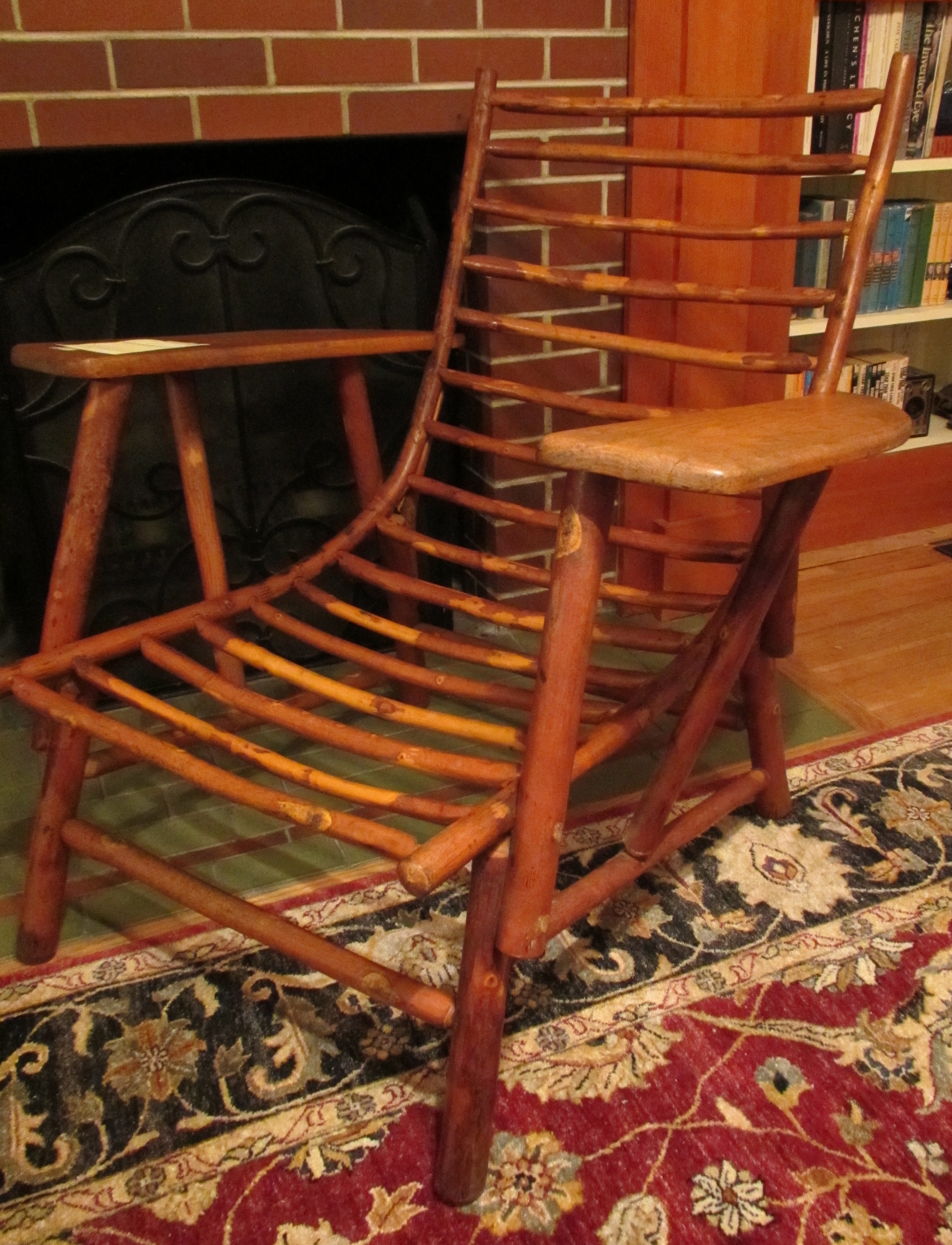 Me likey very much.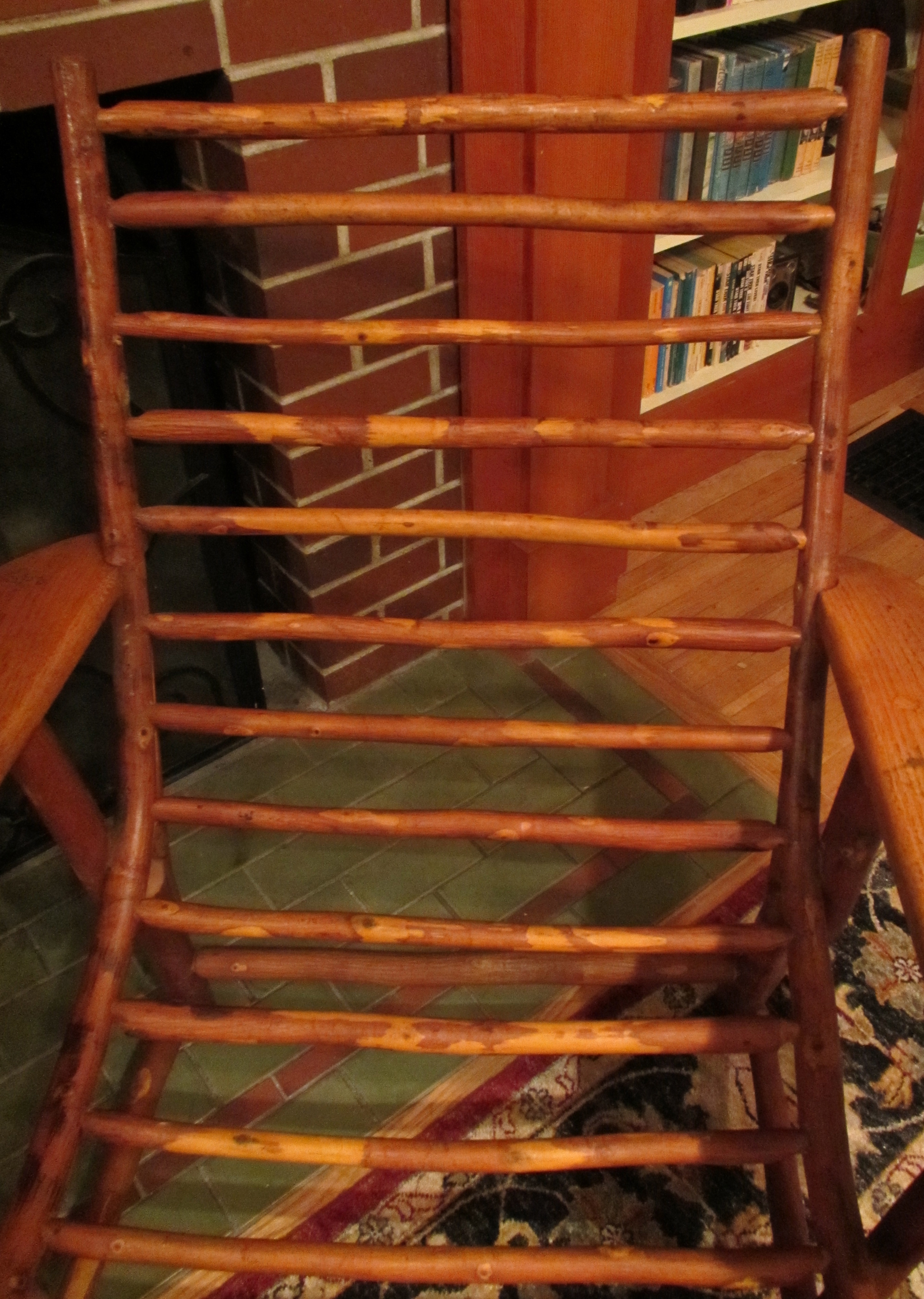 Katy Wolk-Stanley
"Use it up, wear it out, make it do or do without."
Click HERE to follow The Non-Consumer Advocate on Twitter.
Click HERE to join The Non-Consumer Advocate Facebook group.
Click HERE to follow The Non-Consumer Advocate on Pinterest.