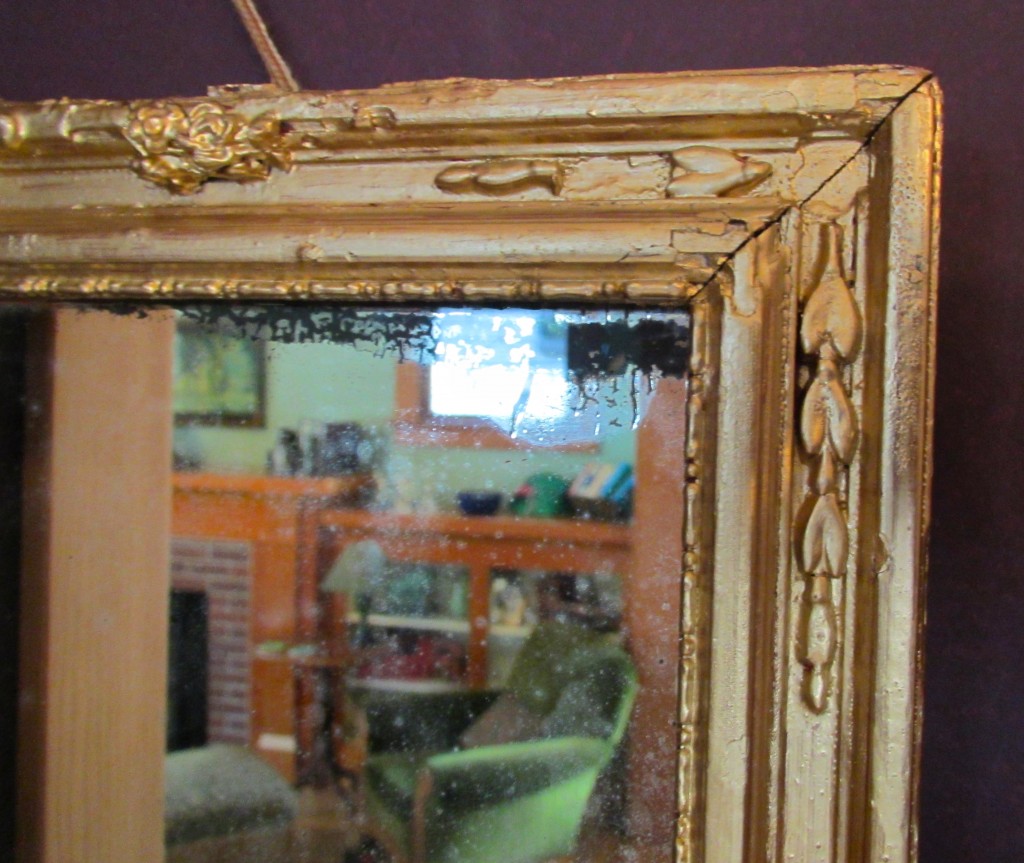 Today I am . . . 
Happy to be home. I worked yesterday and it always makes the days at home so much sweeter.
Attacking piles of dirty laundry.
Eating a delicious breakfast of sautéed spinach with scrambled eggs. My neighbors are out of town and gifted me with their veggies which would have otherwise gone to waste.
Admiring my wonderfully grotty $6.99 Goodwill mirror, which I painted using a gold-leaf pen. The end result looks like an ancient plaster frame from Downton Abbey.  (I'll do a proper post on it next week.)
Happy to take a week off from waking sleepy teenage boys. Hello, spring break!
Relisting my Goodwill chair on Craisglist. No takers so far, but it only takes one interested buyer to get it sold. No problem here though, as my son is enjoying his temporary ownership.
Grocery shopping to fill my echo-ey empty refrigerator.
Wishing I had the eye to pick up $3 "tag sale" bowls, which I could turn around and sell for 2.2 million dollars.
Enjoying a big stack of decor coffee table books from the library.
Tucking $3.60 into my son's college account. This is the amount I was given for bringing two Home Depot light shades and an unused spatula to the consignment shop. Every bit counts!
Planning a dinner that will use up the neighbor's broccoli and some frozen bread ends from the freezer. (Yes, you guessed it. I'm making baked macaroni and cheese with broccoli and a bread crumb topping.)
Going to incorporate a couple thrift shop jaunts into that grocery shopping trip. Gotta keep an eye out for ancient Chinese bowls!
Now, how about you. What are you doing?
Katy Wolk-Stanley