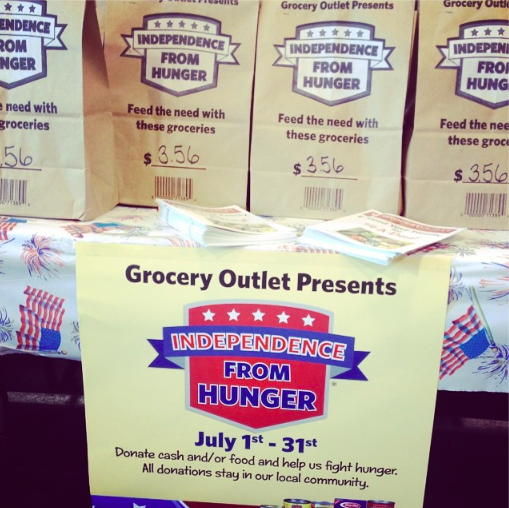 Today I am . . . 
Driving the Japanese exchange student to the airport as he's traveling to New York for a week.
Stopping at Ikea afterwards to enjoy a free cup of coffee and pick up a free big blue bag thanks to the Chinook Book that someone left at one of my mother's guest cottages for me. (I'll use the bag to stash stuff for my upcoming garage sale.)
Eating a 50¢ hot dog. Urp . . .
Forgetting to bring the CFL lightbulbs that I could have dropped off at Ikea. Craaaap . . .
Popping into the Grocery Outlet for goodies and also using a Chinook Book coupon. ($3-off-$25!)
Putting together a Craigslist listing for my like-new Goodwill Danskos.
Planning a dinner based on what I found at The Grocery Outlet. (Nice cheap drumsticks = Chicken Adobo!)
Taking advantage of the hot, dry and windy weather to hang multiple loads of laundry on my clothesline. (Sun dried sheets . . . mmm . . .  <– Homer Simpson sound.)
Considering doing a weeklong SNAP/Food Stamp Challenge in conjunction with Grocery Outlet's Independence From Hunger campaign. (Start next week?)
Putting my feet up to read the new Jane Green book.
Thinking that I should borrow the neighbor's power washer and remove the slimy moss scum from my brick patio.
Listening to my husband watch the U.S. vs. Belgium World Cup game.
Repeatedly reminding myself that tomorrow is the day to sign up for work shifts.
Happy to have enough work, but happy that today is not one of those days.
Getting excited about my family four-day trip down to Ashland, Oregon.
Oddly energized.
Happy.
Now your turn. What are you doing today?
Katy Wolk-Stanley