Portland Goodwill shoppers are very lucky. Not only are our thrift shops fit to burst with bargain treasures, but we also have an awesome Goodwill Club program that tracks our purchases, gives us discounts and then lovingly obligingly spits out a $10 store credit for every $500 we spend.
Oh, wait a minute. Portland used to have a Goodwill Club program. Because as of today, June 30th, 2014, this program has been disbanded. I should have anticipated this catastrophic sad occasion, as this program has been systematically watered down through the years. But I knew I was very close to the $500 mark, so I stopped in at Goodwill on my way home from work yesterday. My goal was to spend my way to the $500, which I was only $24 away from achieving. (And before you get horrified that I've spent so much, keep in mind that I often buy Goodwill items for resale, so I actually make money when I shop.) I wanted a pair of non-flared jeans, plus whatever else I regularly keep an eye out for.
My eye was drawn by this $5 irresistible handmade vintage throw pillow. (I love the corner tassels!) It passed my sniff test, so into the cart it went.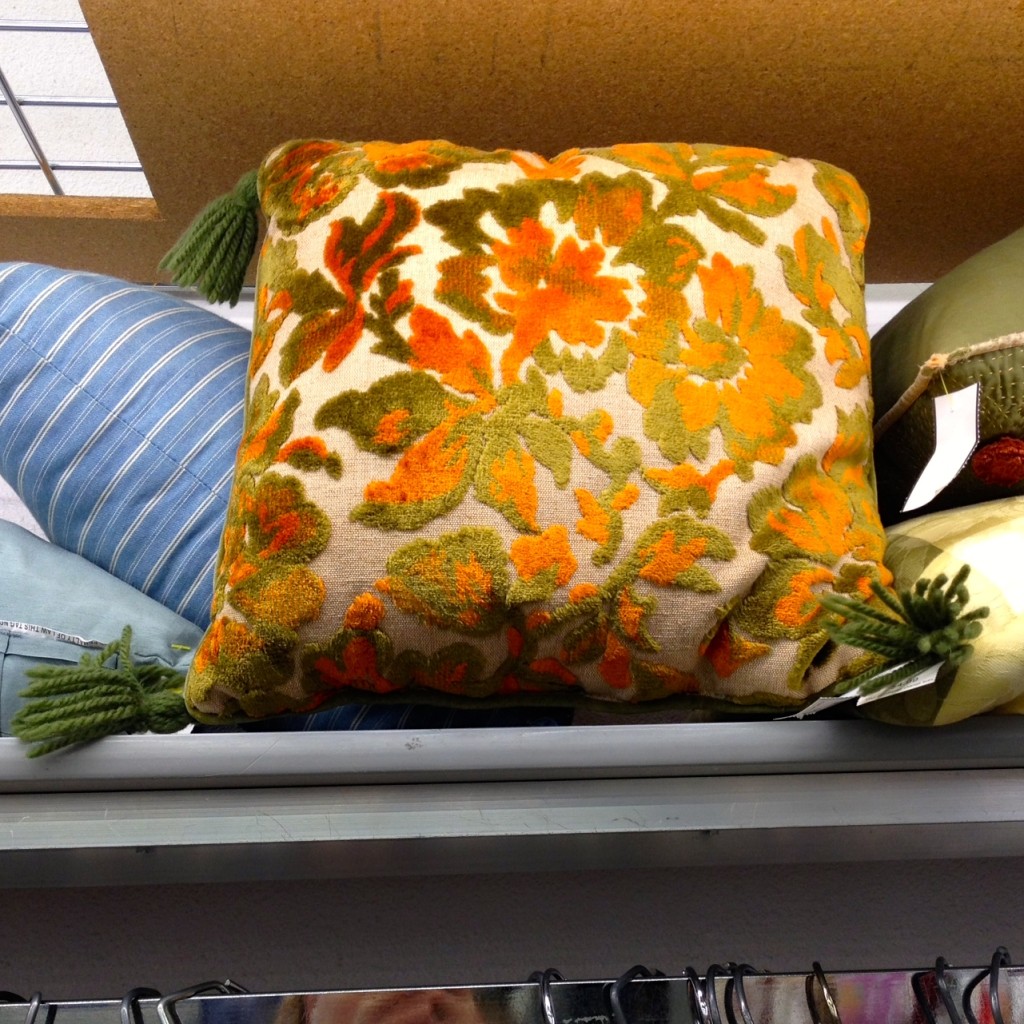 And of course, there was the inevitable targeted savings bank. This time for "Mom's Spare Change," a new one to my imaginary collection!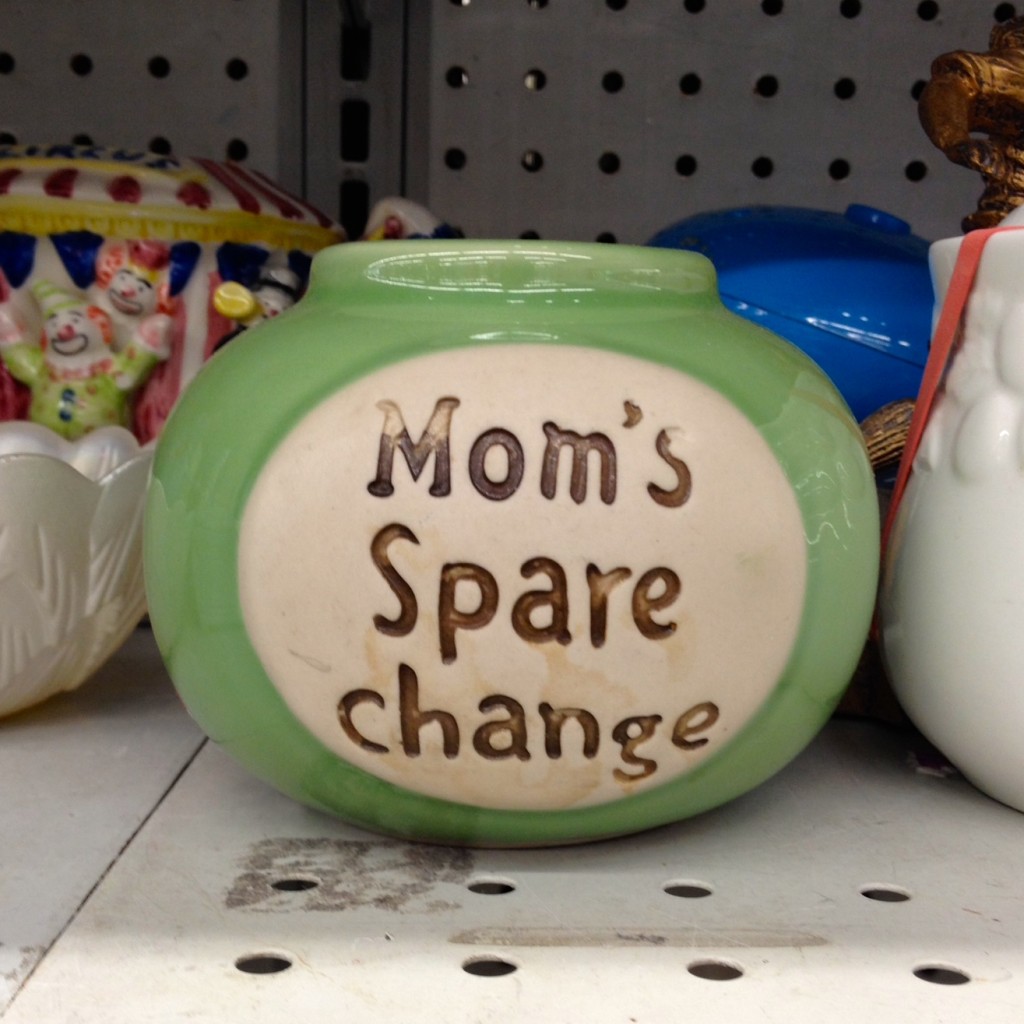 And although I went down the knick-knack aisle, no dust collectors came home with me, although I was briefly enchanted by this Fiestaware dancing lady. I love my Fiestaware dishes, but a plastic tchotchke of the logo? Tacky!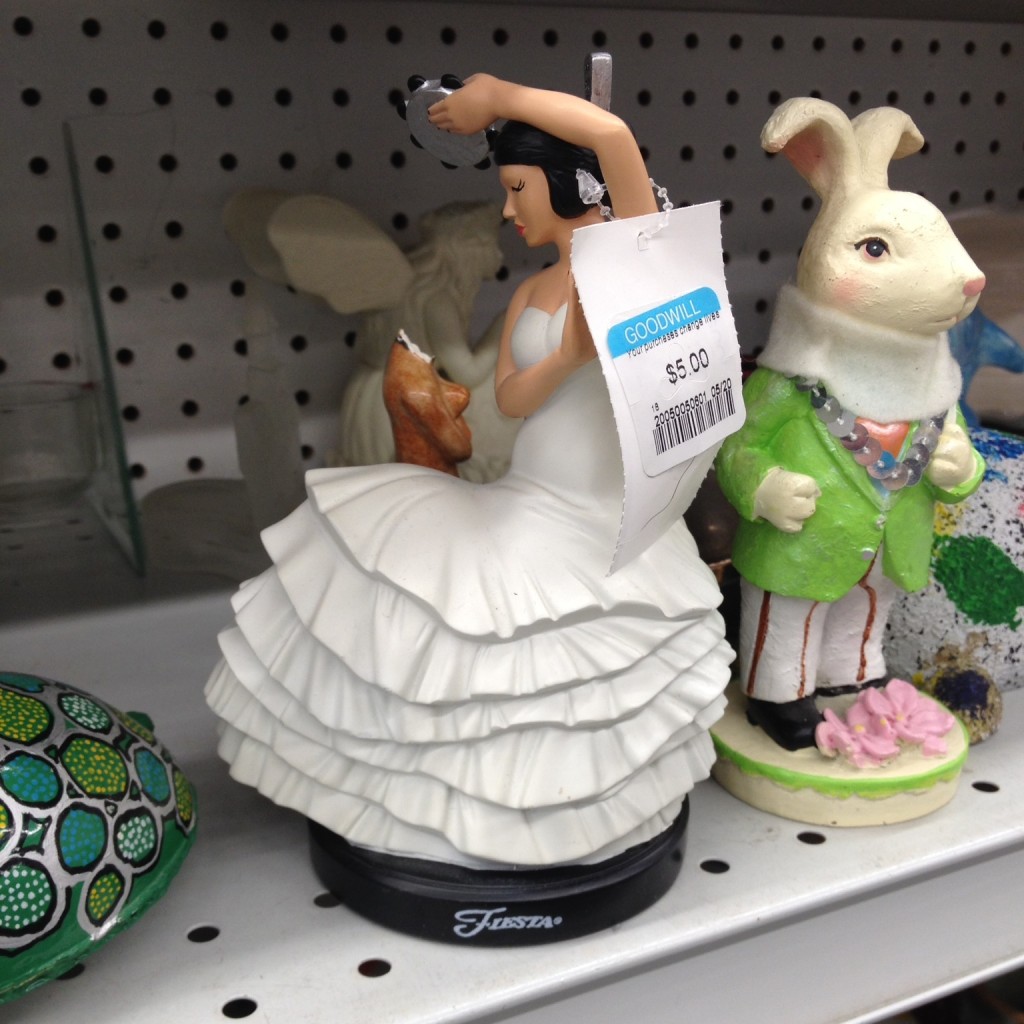 And since I already have an almost excessive number of chairs to my name I also bypassed this sweet "Little Old Wood Chair:"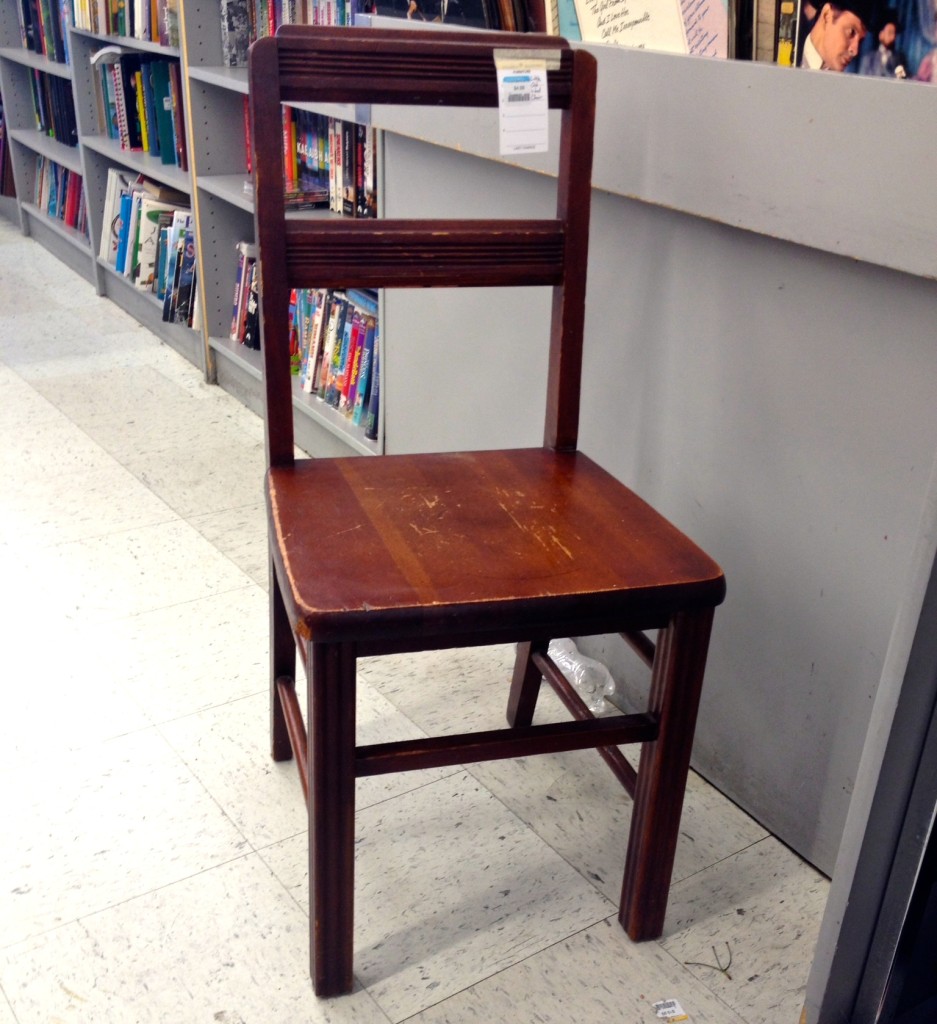 See? Little Old Wood Chair!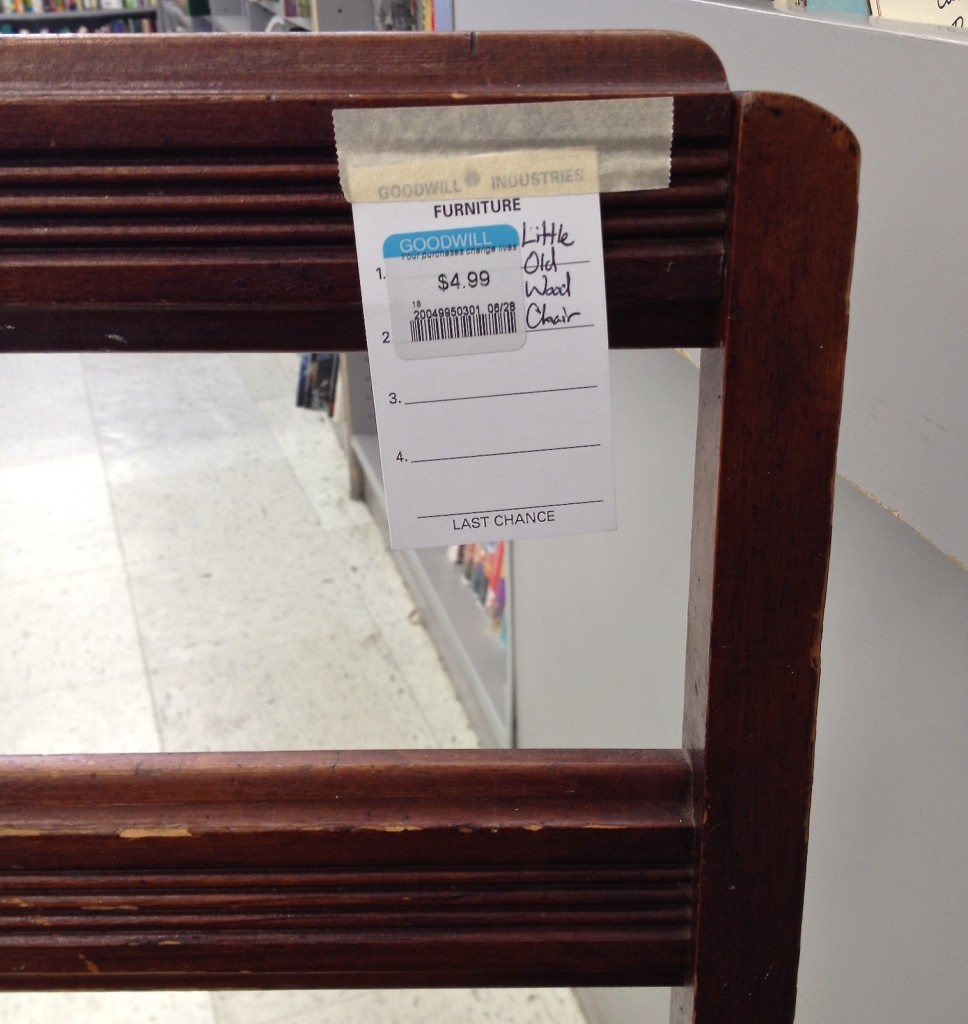 I've been keeping an eye out for a simple pair of black flats for months, and this actually-fits-me pair was only $4, so yup, I bought them too!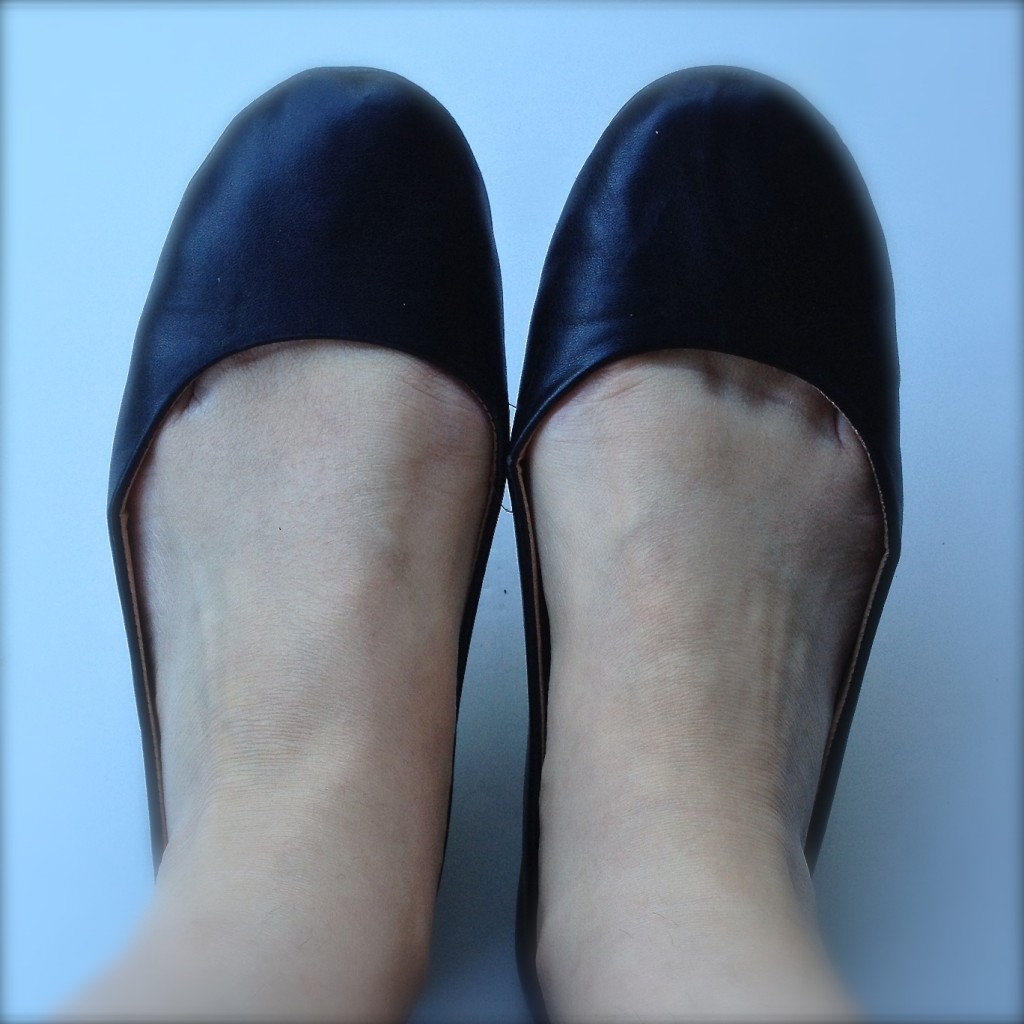 I had to buy this new looking pair of $9 Danskos, which were sadly ever so slightly too small for me. (Damned big feet!) They're $120 new, and soon to be $50 on Portland Craigslist.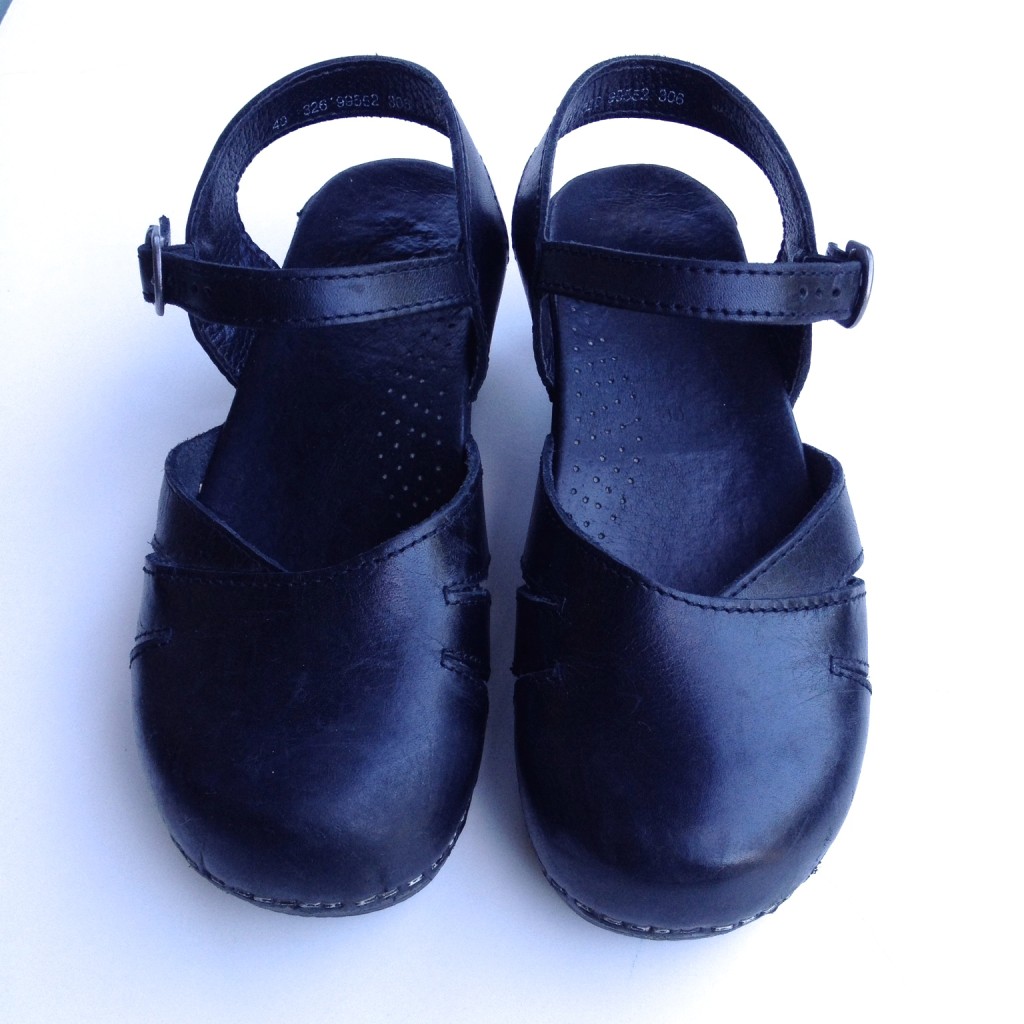 I did find a pair of (unphotographed) $7 skinny-legged jeans which brought my Goodwill Club grand total to (drum roll please!)  $501!
So woo-hoo, I earned (okay, overspent my way) to a $10 voucher!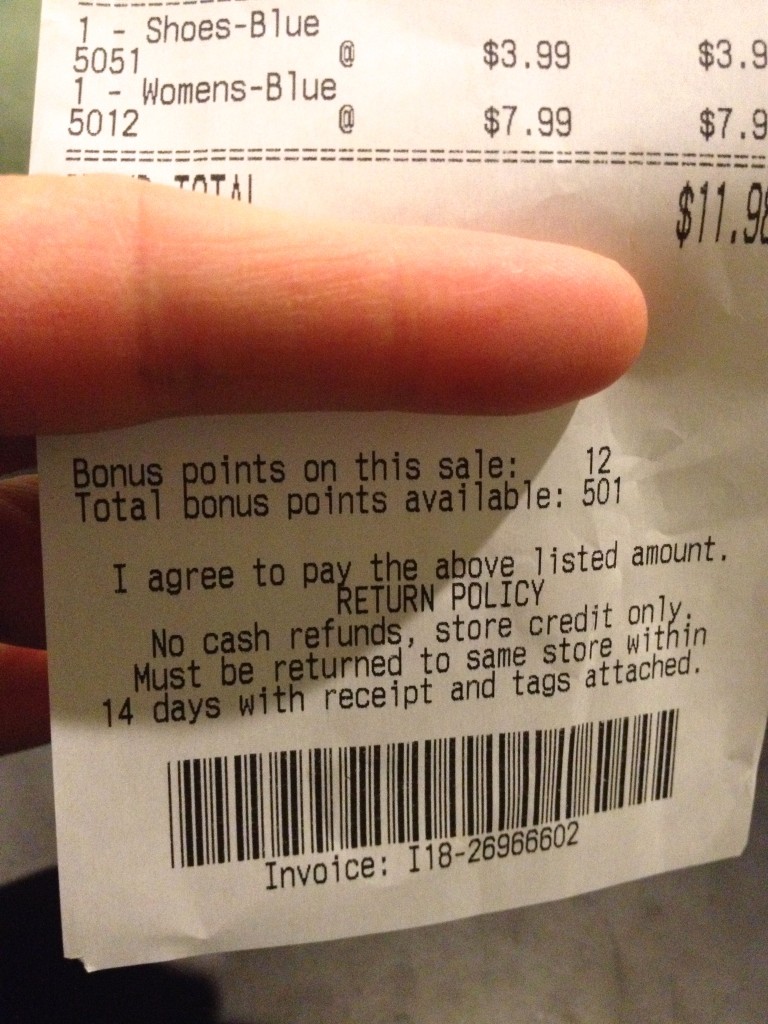 Goodbye, dear Goodwill Club. I will miss you dearly.
Sniff . . .
Katy Wolk-Stanley