This post first appeared over at ClarkHoward.com.
When you shop at a traditional retailer such as Target or Macy's, you already have a pretty good idea what you're going to find in the store. Clothing? Check. Housewares? Check. Luggage? Check.
Such is not the case when shopping at a Goodwill or other thrift stores. Sure, you'll find clothing, housewares and luggage, but if you're lucky you just might stumble upon the rare or unusual. And occasionally you might even happen upon the truly bizarre or disgusting.
For example, you might be tempted to put this preowned whip into your shopping cart: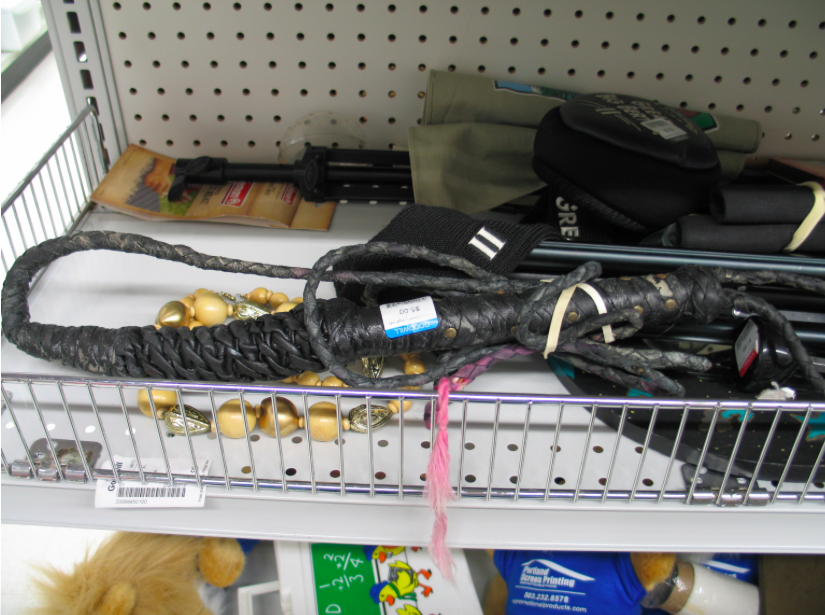 Of course, not all thrift store merchandise is quite so fifty shades of cringeworthy. Sometimes it's nothing more than an unfortunate craft project, like these glued together dishes featuring hideous florist marble details. It's times like this that you wish some responsible citizen had stepped forward to instruct the crafter to "step away from the hot glue gun!"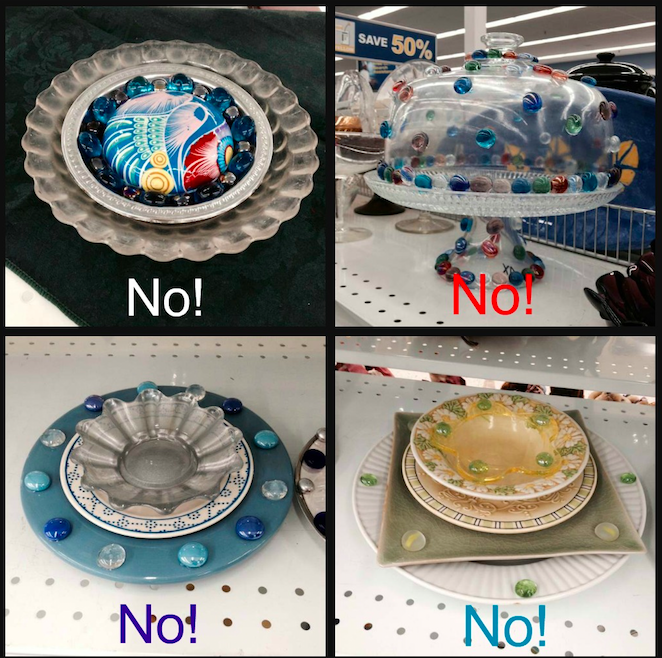 Not the crafty type? Then maybe this cremated cat is more your style. And before you ask if this is an actual cremated cat, let me share that I did indeed shake the box and yes, it really did sound exactly like it was full of feline ash and bone fragments.
Poor kitty.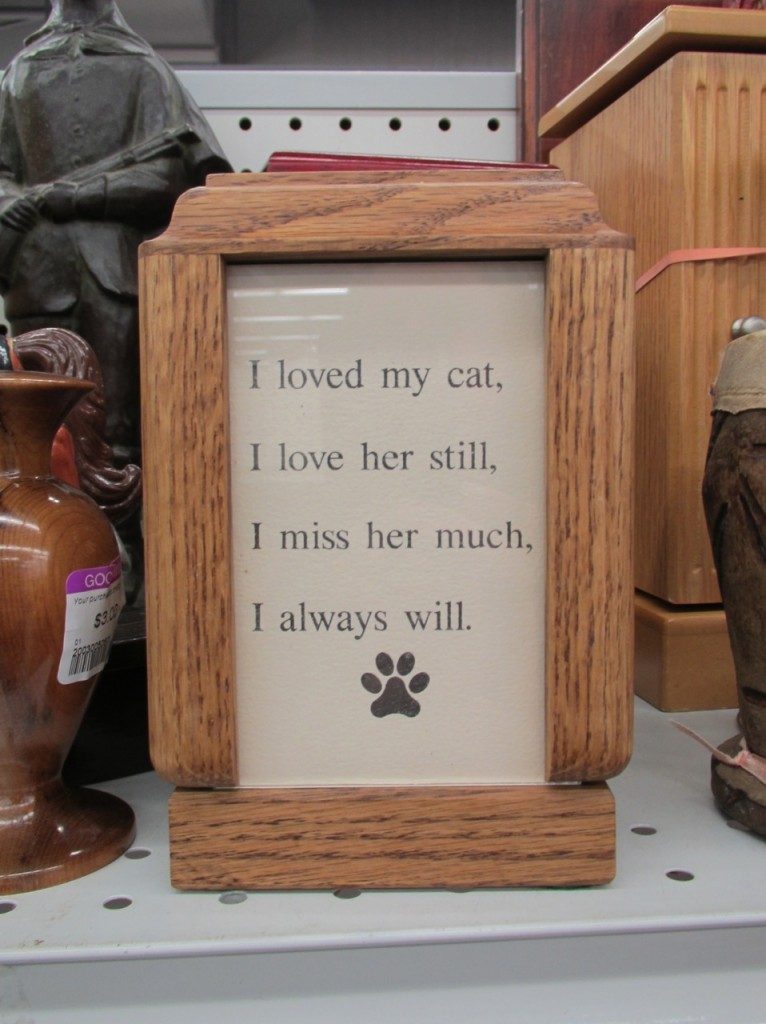 Cremated remains, both feline and human are not an uncommon donation according to Dale Emanuel, public relations manager for
Goodwill Industries of the Columbia Willamette.
Citing that Goodwill receives "lots of urns," as well as dentures, artificial limbs and even a human skull once, although it was marked "for scientific purposes."
Yeesh!
Before you start thinking that your local thrift store offers nothing more than the morbid and tacky, let me point out the endless stories of people who've scored priceless treasures for pennies on the dollar. Like
this man
who resold a $5.99 Goodwill watch for $35,000 or
this woman
who sold a $9.99 painting for $27,000! Even Good Morning America's Lara Spencer found
a pair of original Picasso etchings
at her Salvation Army for a mere $35!
Luckily, most of the truly bizarre and disgusting donations get caught before they're priced and out on the floor. And certain categories of donations even get routed to where they can be best used or disposed of properly, such as taxidermic animals to wildlife education centers or flags to the American Legion.
I enjoy the thrill of the hunt when it comes to thrift store shopping. Whether it's bargains on the necessities for my home, or that elusive million dollar painting, I'll continue to thrift for my needs. After all, you never know if your next big score is hiding between a whip and a cremated cat!
Katy Wolk-Stanley