The following is a reprint of a previously published post. Enjoy!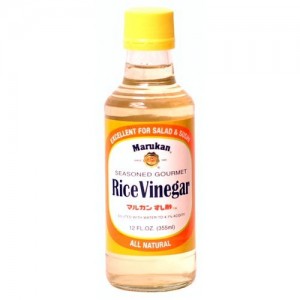 One of the basic tenets of frugality is to stock up on needed items when they're on sale/cheap and then shop from your stash, instead of needing to run out to pay full price.
But this is not always practical or advisable. If your money is being spent stocking up on household supplies, then it's not available for immediate needs such as paying bills, backup emergency funds or charitable giving. Plus, it takes up a lot of space to store all this stuff.
I am not someone who keeps a huge stash of sale items filling up my pantry. A) I have no pantry, and B) that's just not my personality. But there are ways that I do stock up.
Items that I stock up on are those that have a long shelf life and are at a rock bottom price. Examples would be 2-pound blocks of Tillamook cheese for $3.99 or $1 jars of jam. Essentially though, it needs to be a loss leader or close to it for me to bother with buying much extras. I will not buy something just because it's cheap or free. It has to be something I would normally buy. So no weird products, and minimal packaged food. Even if I have a coupon.
One method to efficiently stock up on groceries that I don't take advantage of is to use a freezer. Yes, I have my above-the fridge freezer, but there's only so much food that can fit in there. I try to simply not use it as frozen food storage, and it's usually filled with extra loaves of bread, individually frozen chicken breasts and bits of this and that.
Another time that I stock up on food or household goods, is when the item is bought in a speciality store that I only visit infrequently. This can be the rice wine vinegar from the Asian market, or the three-packs of soap that I buy at the Dollar Tree store. Buying these items away from the traditional grocery store saves me a lot of money, so it's worth it to stock up. Plus, it's a pain in the tuchus to run out of these items, so I like knowing that I'm set for awhile.
Are you the type of shopper that keeps a deep stash of pantry staples, or do you buy food and other household items as you run out? Please share your thoughts in the comments section below.
Katy Wolk-Stanley
"Use it up, wear it out, make it do or do without."
Click HERE to follow The Non-Consumer Advocate on Twitter.
Click HERE to follow The Non-Consumer Advocate on Instagram.
Click HERE to join The Non-Consumer Advocate Facebook group.
Click HERE to follow The Non-Consumer Advocate on Pinterest.