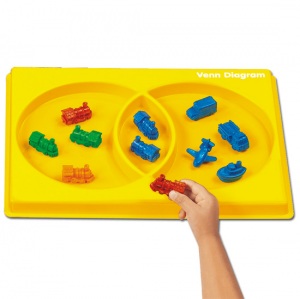 The following is from an e-mail I sent to Beth Terry of Fake Plastic Fish in relation to an article she's writing. It's in response to a Marketplace radio piece about how green products are now being marketed as money savers and good for you, rather than the traditional "good for the planet." It's a bit rambly and stream of consciousness, but I thought I would share it anyway.
I get annoyed with the sustainability snobs who feel that's there's only one right way to live in a sustainable manner, and that decisions made with the wallet in mind are somehow lesser.
I have always felt that frugality and green living dovetail really well in most areas of daily life. For example, my family of four has a monthly garbage pickup for our 20 gallon can. This saves us $5 per month, which is not a huge savings. However, because we compost, we don't need to buy store bought compost like our neighbors, and the annoying task of "garbage night" is cut from weekly to monthly. (A simple living bonus!)
Another example of the lovely merging of frugality and green living is how I am a member of The Compact, which is a buy-nothing-new movement. This has saved my family countless thousands of dollars, but has also saved tremendous amounts of unnecessary manufacturing, shipping and the packaging that comes along for the ride.
Not everything follows this model though, as eating organically is certainly the greener choice, yet is a huge financial commitment. The way I work around this dilemma is that my family eats real, minimally processed food and never eats fast food. We do buy some organic food, but are not in a place where we could afford to go the whole sustainably-raised hog.
Tonight's dinner was burritos made from pinto beans that I bought in bulk from Costco and then cooked myself, local (not organic, but hormone-free) cheddar cheese, tortillas from a mix, (which is packaged in paper) romaine lettuce bought using my own reusable produce bag and "El Pato" brand salsa that comes in a recyclable can. We drank tap water and used cloth napkins that I'll wash in my second hand washing machine and then hang to dry.
People can get very hung up on the "organic" and "green" labels, but there are almost endless options for green living that are kind to the planet without draining the bank/locally owned credit union account. I saw a plastic container of "organic" baby crackers at a friend's house recently, which pretty much sum up how the big picture of treading lightly on the planet can get lost in the marketing of organics.
My #1 priority is to find products that support my green ethics while also saving me money, which often means not buying anything. Organic bamboo sheets? Pass, I'll just sleep on what I already own. Instead of a "green" laundry detergent, I make my own by grating soap and combining it with washing soda and borax. Not only is just a small amount needed, but the resulting product is green, only packaged in paper and as cheap as all-get-out.
I got interested in green living from a place of frugality. Amy Dacyczyn's "The Tightwad Gazette" was hugely influential to me, and her methods of doing without and figuring out how to do with what you already have got me where I am today.
I doubt there are two people who would agree about how a green life should be lived. My family owns two cars, yet only drive small amounts and we never fly. Someone else might cycle everywhere, yet fly 4-5 times per year. Who is more green?
Really though, how we live our lives is not a competition. If this were true, then face it, we'd all be losers.
Here's a short piece I wrote awhile back about the "Venn Diagram" of frugal living and green living. I'm not going to get drawn into an argument about how my family eats or what transportation we use to get where we need and want to be. I'm doing my best and you're doing your best. Let's respect each other's choices.
Katy Wolk-Stanley
"Use it up, wear it out, make it do or do without."