I am not and never have been a fan of paying for something when I can figure out a free alternative. Yes, it's usually easier to plop down the ol' debit card and pay for convenience, but where's the fun in that?
Remember how I was rooting rosemary from my neighbor's cuttings? I was waiting to plant the rootings until Portland was past freezing temperatures, and I decided to gamble on March 16th.
I already had a free flower pot, (I nabbed it from my mother, as she wasn't using it) and have been using it for oregano, but it died in the freeze and the soil level had gone down too low.
See?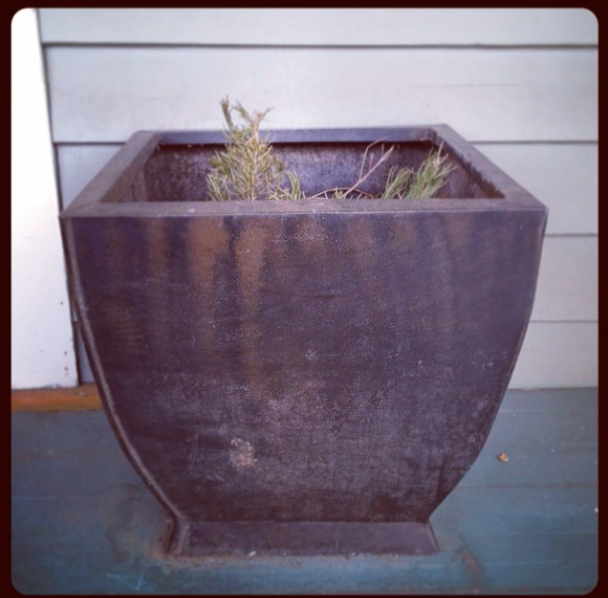 Instead of buying potting soil, I went ahead and just dumped the soil from last year's fuchsia baskets into the pot. (Our local Fred Meyer stores host an annual Fuchsia Day where fuchsia starts are 5/$3 and they fill your pots with free potting soil, which means I only bring empty pots!)
Here's one of my thrifted hanging baskets filled with dried out and dead fuchsias: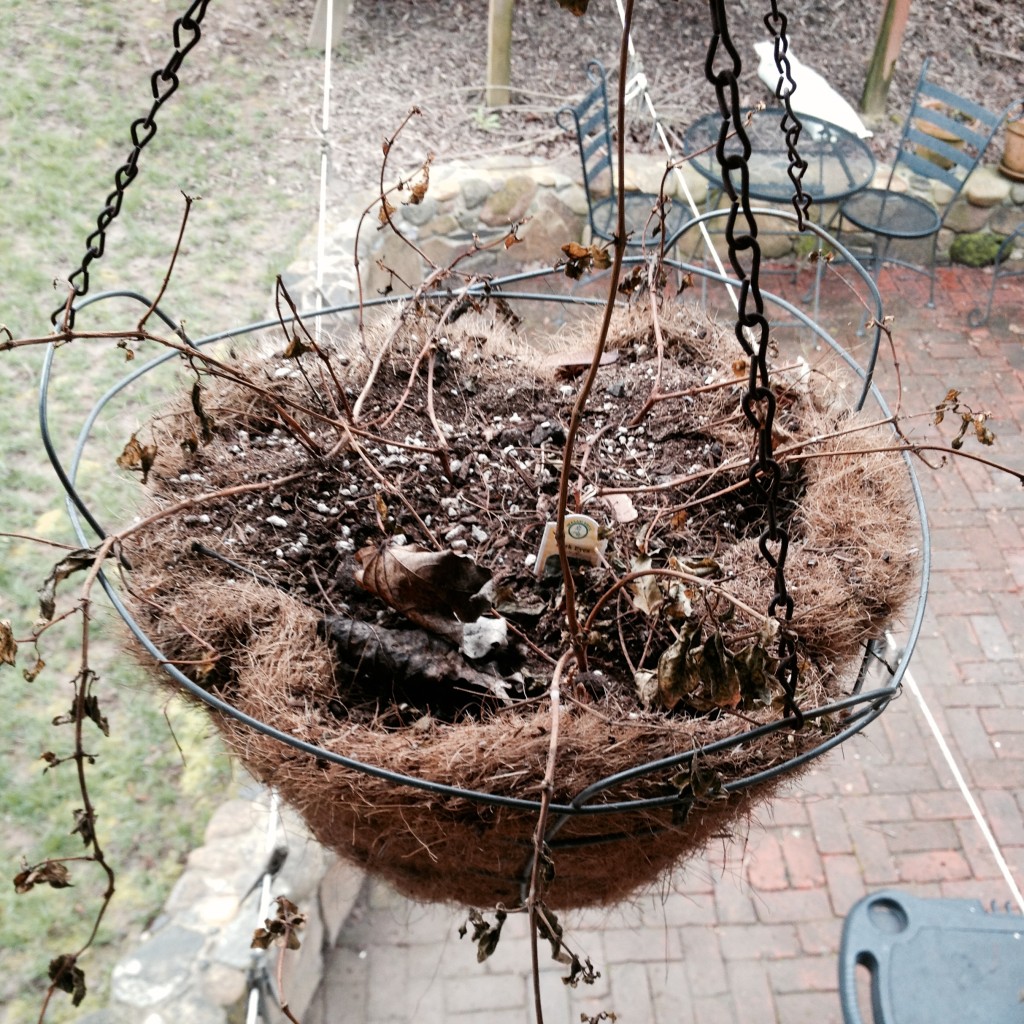 Unfortunately, the coconut mat had rotted away on the bottom. However, I know that people use paper coffee filters in the bottom of their flower pots, so I will borrow a few from work and see if I can get another year out of my basket liners. (Spoiler alert — I will!)
Peek-a-boo!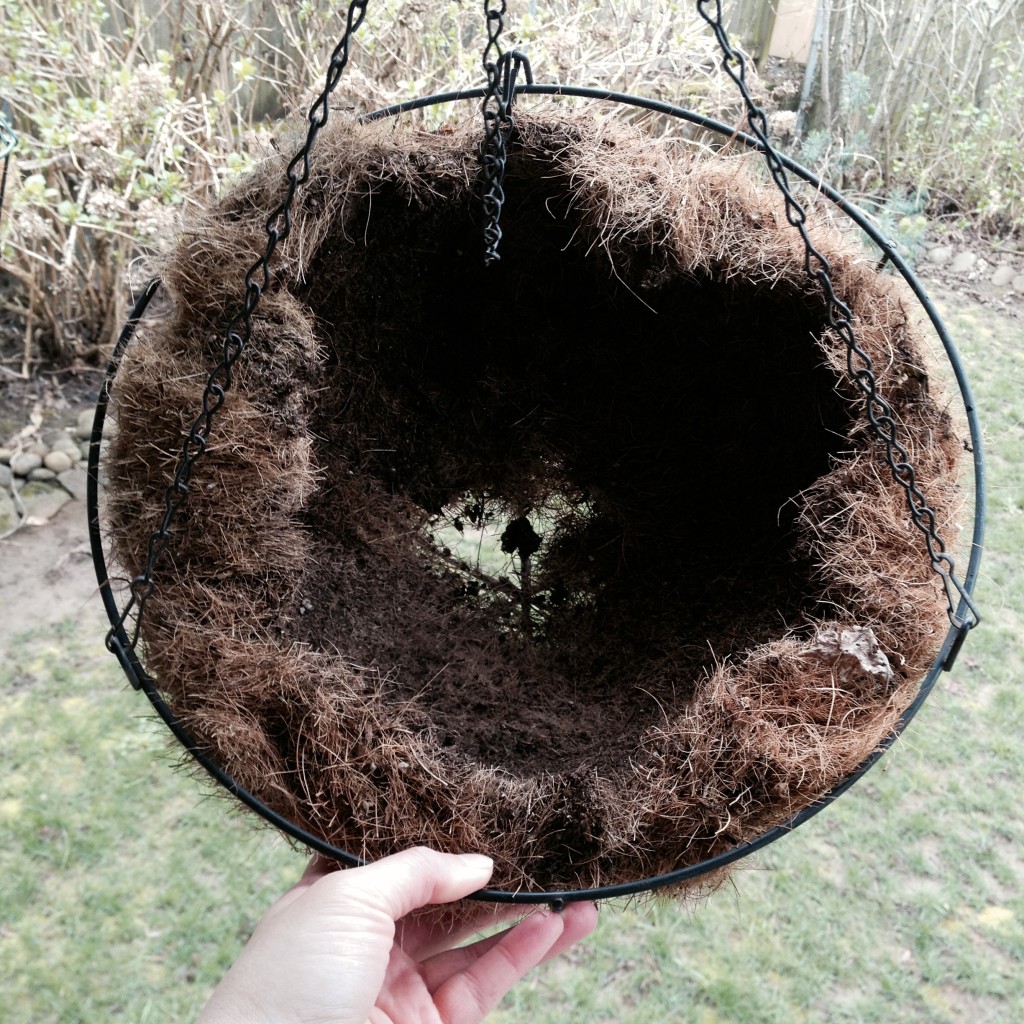 With two baskets emptied into the flower pot, I pulled my rooted rosemary from their opaque vase: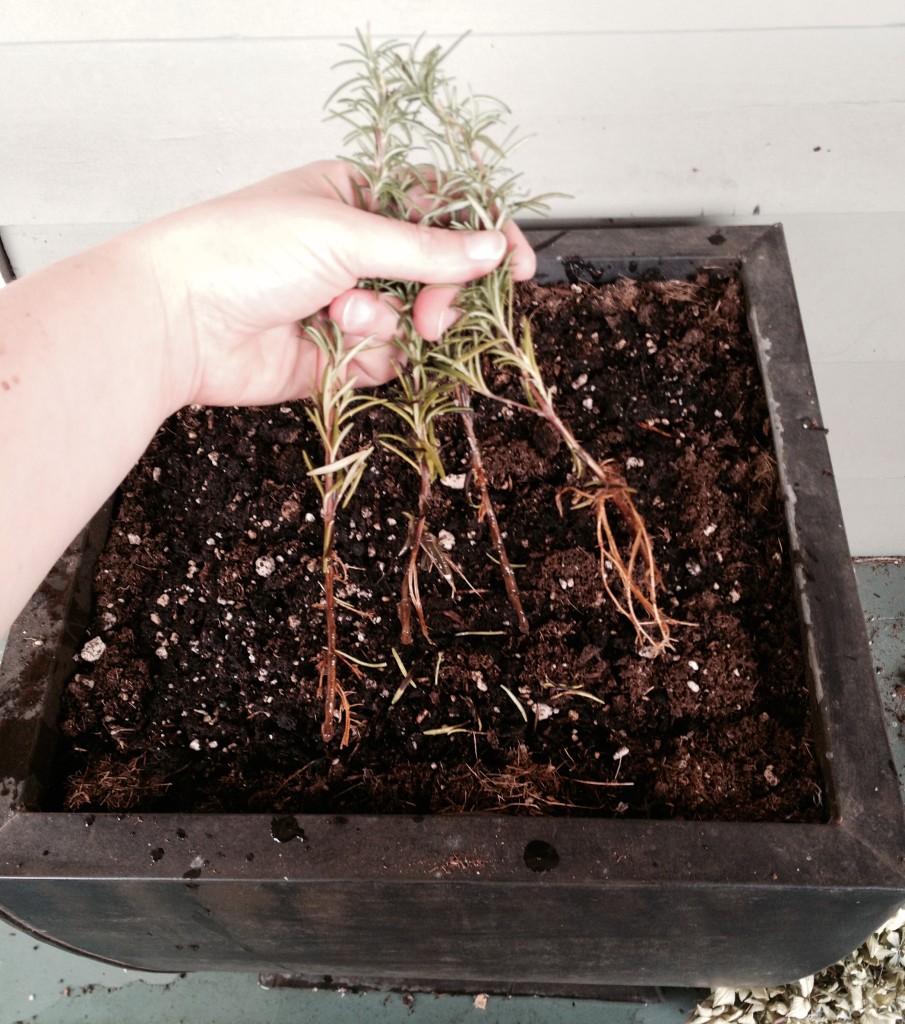 And planted them nice and deep: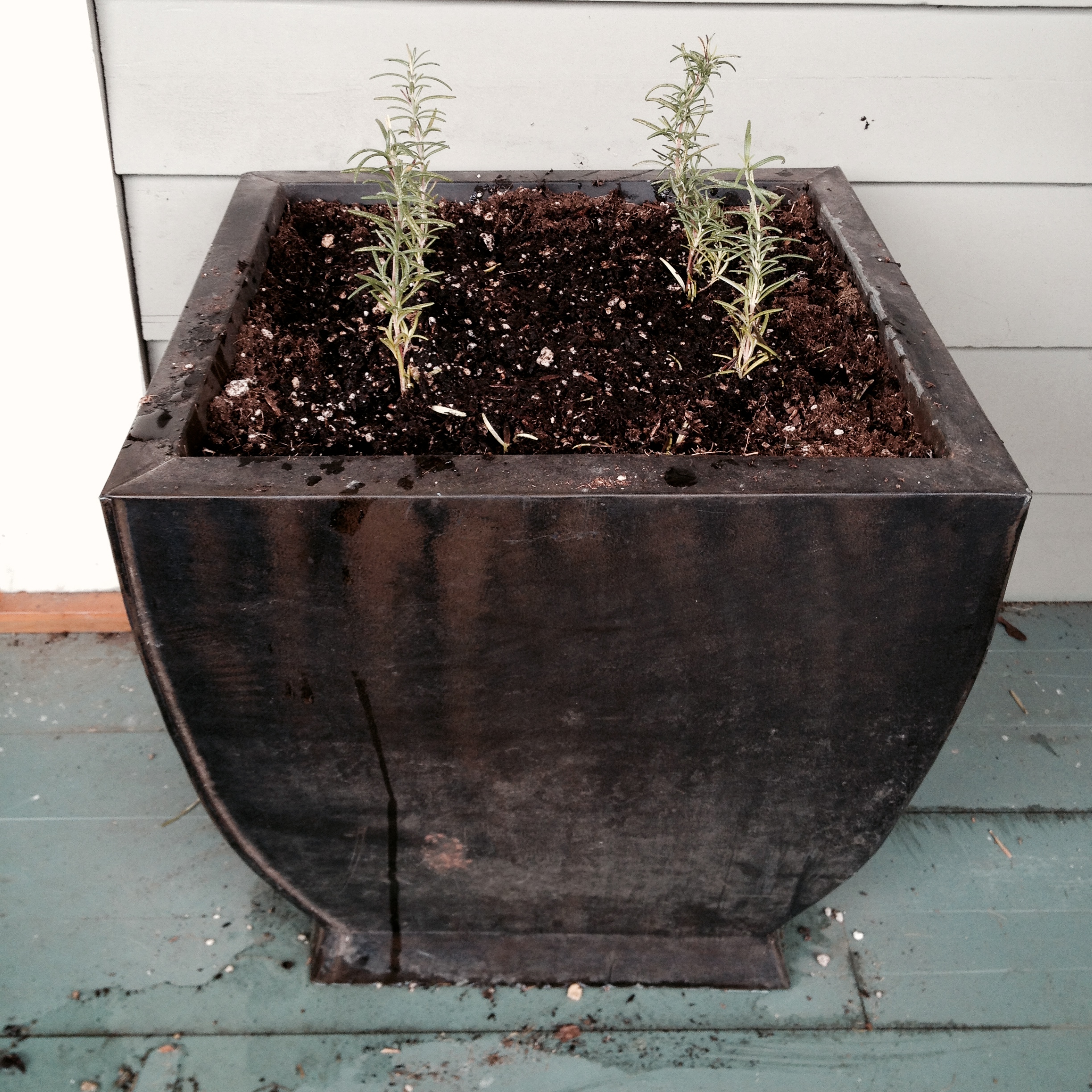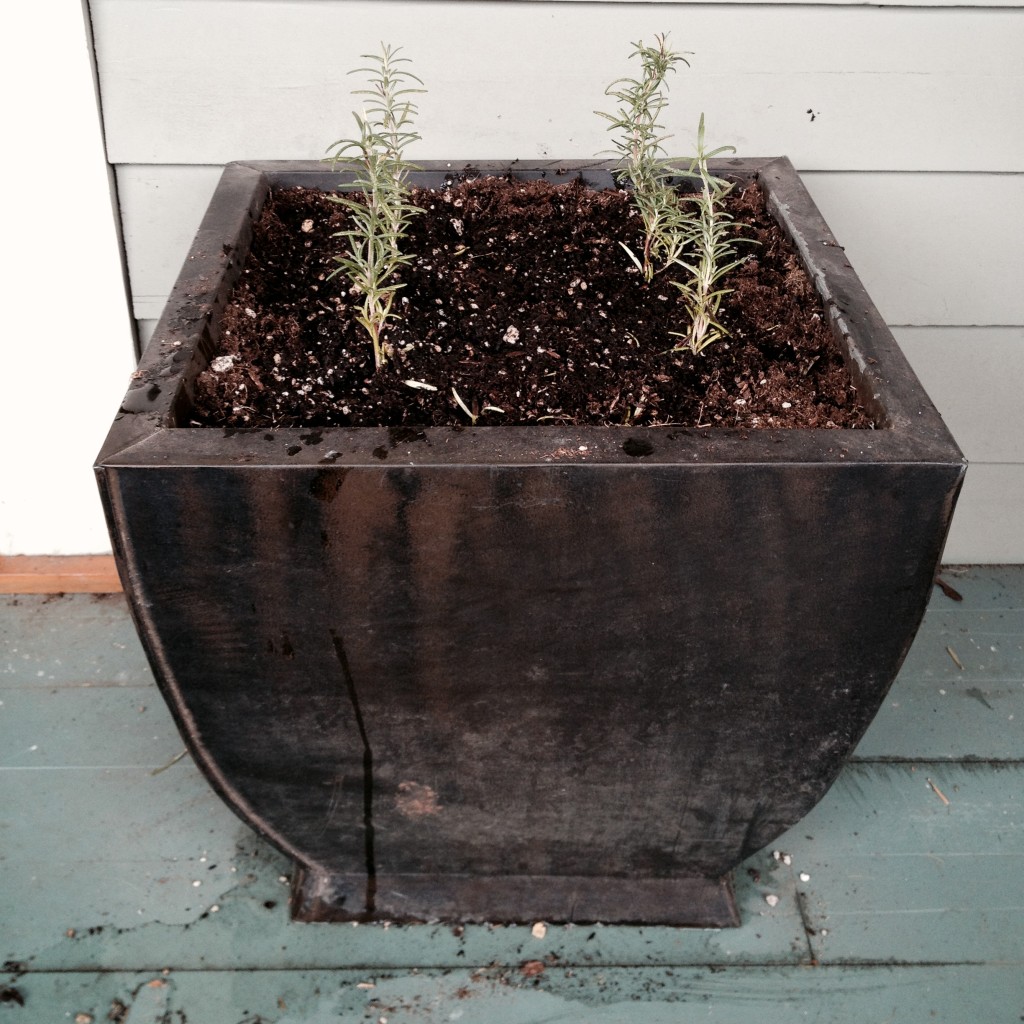 This gardening project may seem like a lot of effort for a small payout, but by challenging myself to use a creative mindset I was able to figure out a free way to have an attractive (and edible) plant for my front porch.
Being on a limited budget is never a barrier to the good things in life. You just have to give it a little extra thought.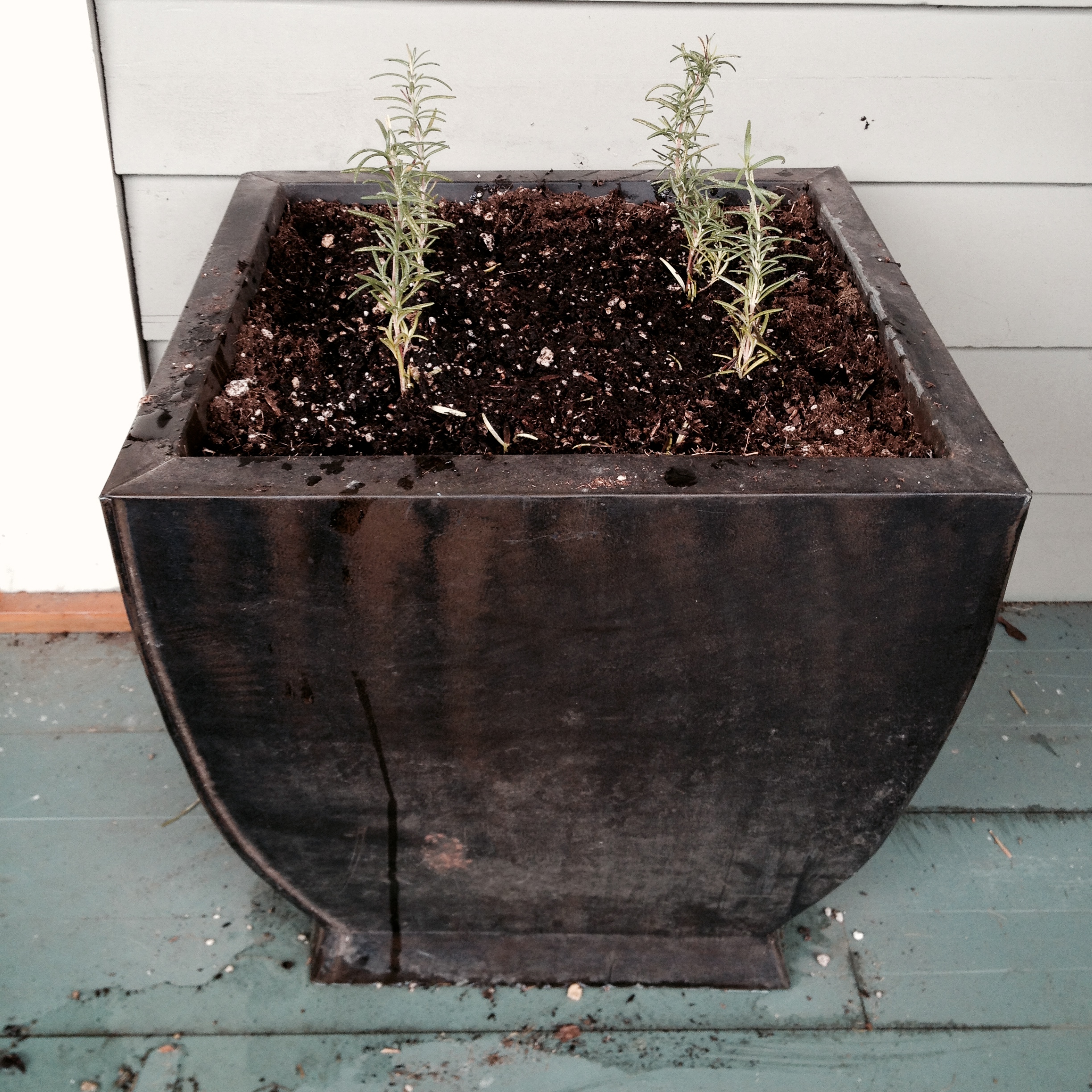 Katy Wolk-Stanley