My family just got back from a four day vacation down to Ashland, Oregon to attend the Oregon Shakespeare Festival and tour Southern Oregon University. The trip was a graduation gift to our eighteen-year-old son, and was a deliberate choice for an experience rather than a thing. And just like when we're at home, we try to minimize waste whenever possible.
We'll never hit zero waste, but we try, baby. We try.
Our first Zero Waste Win (ZWW) was this toiletry dispenser in our motel room shower. I love how this smart looking contraption took the place of those tiny and wasteful little bottles synonymous with hotel bathrooms around the world. I know this is a cost saving measure for the fine folks at Ramada Inn, but often times the two go hand in hand. (Oddly, they also had the tiny bottles set out on the counter, but we just left those alone.)
We also put the sign on our door that we woundn't need housekeeping services throughout our stay, as daily sheet changes are far from necessary. Do I wash my sheets on a daily basis when I'm home? Hardly.
Zero Waste Win!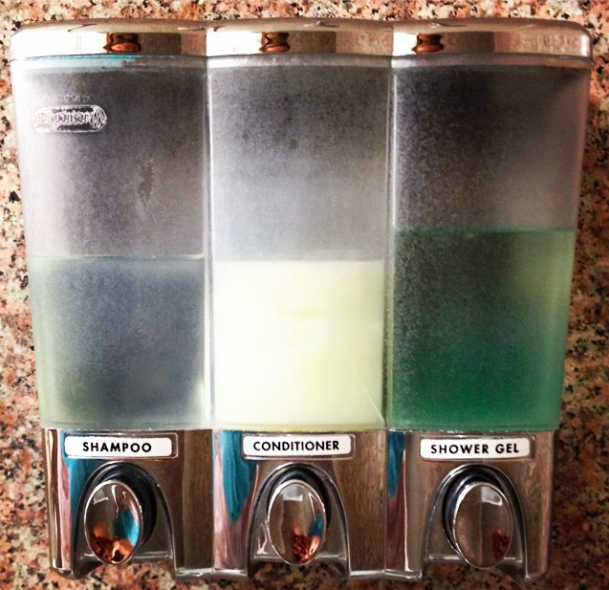 We also brought our own water bottles and travel mugs. I hadn't thought about how the motel would use disposible tableware for their deluxe continental breakfast. I hate, hate, hate styrofoam, so we simply reused the same disposables every day of our trip. Not exactly zero waste, but still better than getting fresh stuff every morning.
Zero Waste Compromise! (ZWC?)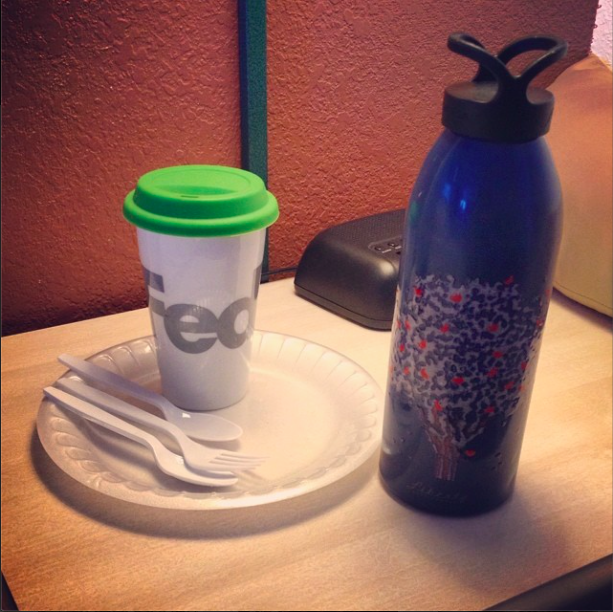 Summer in southern Oregon gives you many opportunities to refill your water bottle, and here I am partaking of a public water fountain in adorable historic Jacksonville. We also refilled our bottles at the end of every restaurant meal with lovely ice water.
Zero Waste Win!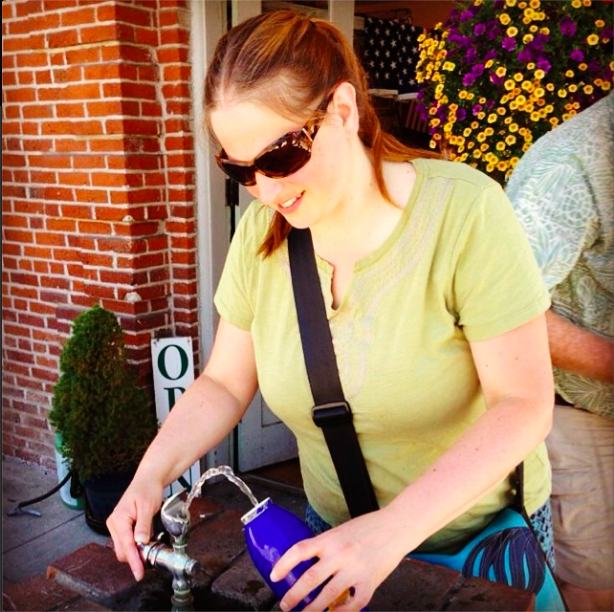 And no Non-Consumer Advocate trip would be complete without documentation of the many coins to be found on the ground. This 11¢ was found under a bench in Ashland's Lithia Park.
Zero Waste Win! (Waste no free money!)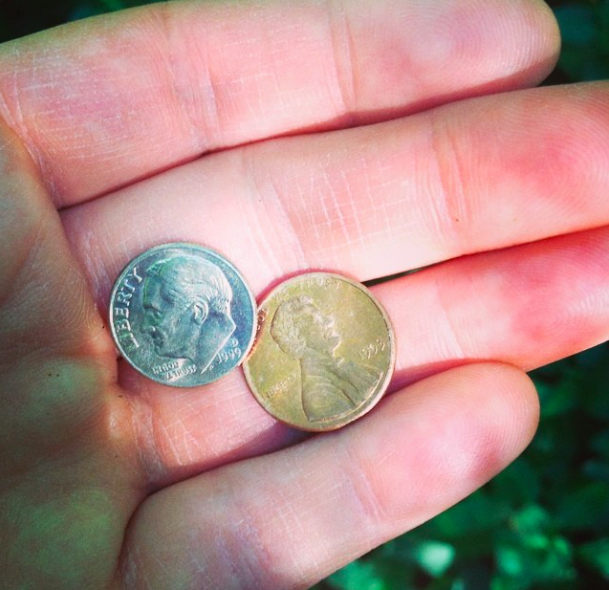 I loved the ingenuity of this porch rail constructed from old horse shoes. A perfect use for an otherwise useless object. Sure, people decorate with them, but this is actually functional, and takes the place of what would otherwise have been built with new materials.
Zero Waste Win!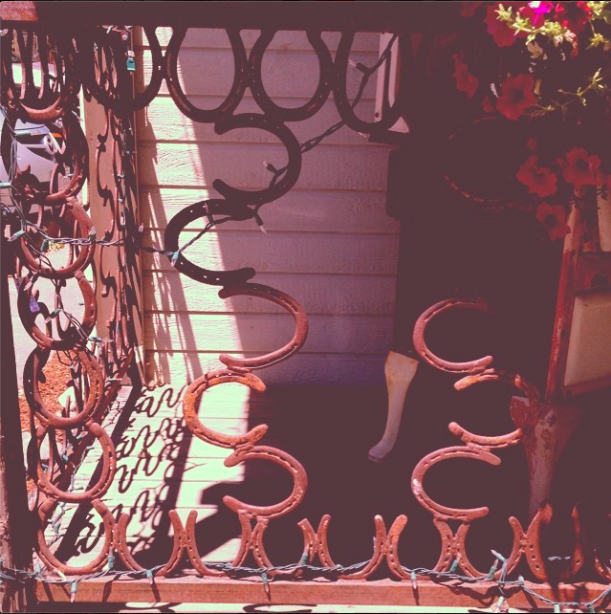 Other random ZWW's included:
We bought a couple pints of Ben & Jerry's on our last night. We had one we didn't even open, so I took it down to the night clerk since our in-room freezer wasn't up to the job. He was very happy to accept his pint of Coffee, Coffee, Buzz, Buzz, Buzz.
My original idea had been for the three of us to see two different plays while down in Ashland. However, that plan would have been a real budget buster. (We paid $210 for our back of the theater Tempest tickets.) I did have a Chinook Book coupon for 50%-off two tickets for Sunday-Thursday shows, but the Sunday night plays were mostly sold out and I had my heart set on The Tempest. I didn't want my coupon to go to waste, so I took it over to the box office on Sunday and gave it to a couple who were about to buy tickets. (Instead, we paid $21 to see a movie in the blessedly air conditioned historic Varsity Theater.)
We held onto all recyclable materials during our trip and brought them home to put into our recycling bin.
I handed back a few unnecessary papers to the admissions department at Southern Oregon University.
We didn't buy even one memento or thing during our trip. We only spent money on transportation, entertainment and food.
I just paid our six-month garbage recycling bill, which we split with our next door neighbors. Because we both minimize our garbage output, we're able to split the service which saves us each $168 per year.
Do you make an effort to minimize waste when traveling? Please share your thoughts in the comments section below.
For loads more great information about zero waste solutions, make sure to check out Zero Waste Home.
Katy Wolk-Stanley